Creative studio Nice Shoes, production company Washington Square Films, and Honor Society roster director Joshua Ruben, are braving snowy Utah to wow audiences with scary and surprising feature films at the 2020 Sundance Film Festival, running from today to Sunday, February 2.
Nice Shoes has provided VFX services from their recently-launched editorial division for the buzzworthy premiere of Wendy, out of writer, director and composer Benh Zeitlin. Washington Square Films' feature Save Yourselves! and feature The Evening Hour, directed by roster director Braden King, will hold their world premieres as part of the U.S. Dramatic Competition. The chilling cabin horror Scare Me premiered as a Midnight Title helmed by and starring Honor Society director Josh Ruben, and produced by Alex Bach, Ruben and Daniel Powell.
If you missed the premieres, check out additional times and more about the program below:
Wendy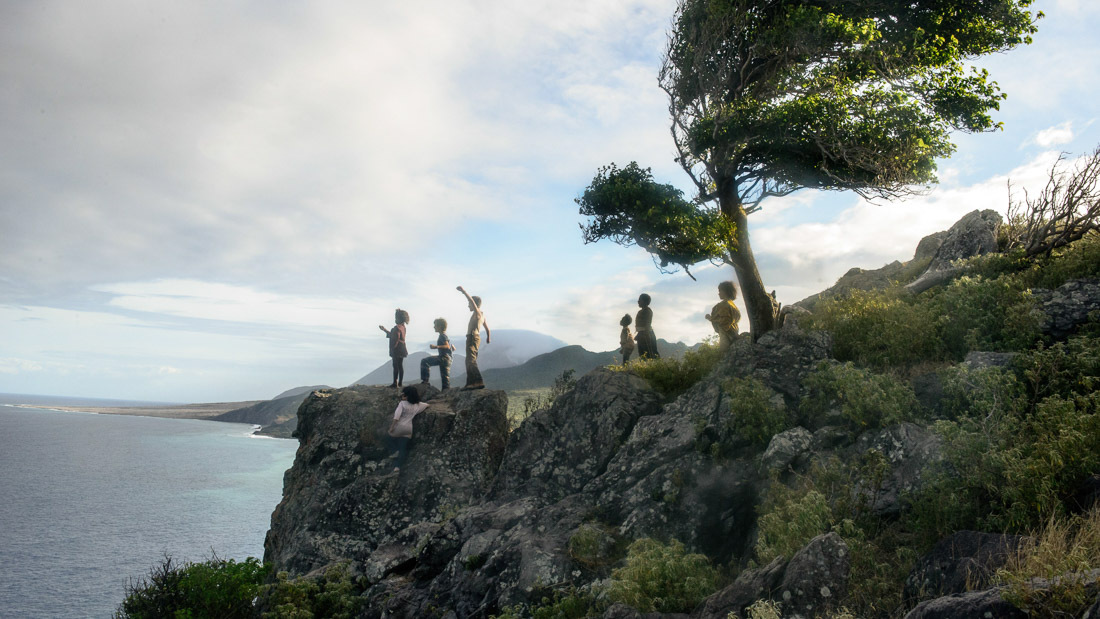 Wendy and her brothers come from a warm working family. Raised amongst dinner plates and diner patrons, the children have an itch for the adventurous and slightly mischievous. After long nights watching trains rattle by their bedroom window, the kids are whisked away by a mysterious boy named Peter. A long journey taken on faith lands them on Peter's island. There they discover a wild new world, one without grown-ups and suspended in time. Reveling in their youthfulness and sprawling freedom satisfies the kids at first, but nostalgia for their lives left behind seeps in. When threats to their eternal childhood develop, Wendy is tasked with saving herself, her brothers, and the other island children with the most powerful tool she has: love for her family.
This adaptation of J. M. Barrie's Peter Pan is a reimagining of the classic tale in a scrappy, breathtaking new setting. Benh Zeitlin returns to directing for the first time since Beasts of the Southern Wild, which won the U.S. Dramatic Grand Jury Prize at the 2012 Sundance Film Festival.
Credits
Director: Benh Zeitlin
Screenwriters: Benh Zeitlin, Eliza Zeitlin
Producers: Becky Glupczynski, Dan Janvey, Paul Mezey, Josh Penn
Cinematographer: Sturla Brandth Grøvlen
Editors: Affonso Gonçalves, Scott Cummings
Composer: Dan Romer
Principal Cast: Devin France, Yashua Mack, Gage Naquin, Gavin Naquin, Ahmad Cage, Krzysztof Meyn
Save Yourselves!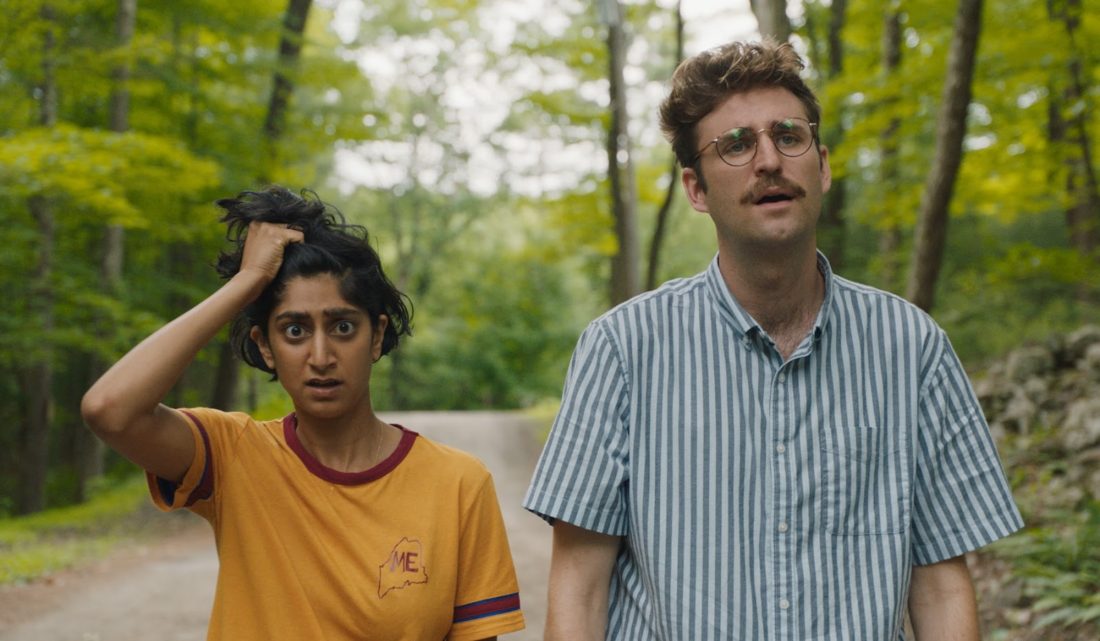 Jack (John Reynolds) and Su (Sunita Mani) are a hip Brooklyn couple who, like many of their friends, find themselves dependent on technology and unable to put down their phones. Fearing their mindless scrolling may impact their connection with each other, they seize the chance to head to an isolated cabin in the woods, vowing to unplug from the outside world for a week. Sheltered from texts and push notifications, they are blissfully unaware when aliens attack the earth. As strange events unfold, the couple must figure out a way back to civilization—or what's left of it.
Writer-directors Eleanor Wilson and Alex Huston Fischer (Snowy Bing Bongs) have crafted a zany sci-fi comedy as hilarious as it is thrilling, taking a millennial worst-case scenario and lighting it on fire. Reynolds's and Mani's engaging performances bring to life razor-sharp writing that affectionately satirizes modern life and love. Ultimately, Save Yourselves! is an ode to an internet-savvy generation that has never known connection without autocorrection.
Credits:
Directors: Alex Huston Fischer, Eleanor Wilson
Screenwriters: Alex Huston Fischer, Eleanor Wilson
Producers: Kara Durrett, Mandy Tagger, Adi Ezroni
Executive Producers: Josh Blum Rebecca Feinberg, Avi Nir, Alon Shtruzman, Peter Traugott, Philip Erdoes, Jared Kash, Andy Youmans
Co-Producers: Tatiana Bears, Peter Kash
Associate Producers: Erika Pearsall, Kristina Loggia, Eamon Downey, Jennifer Konawal
Editor: Sofi Marshall
Production Designer: Katie Fleming
Cinematographer: Matt Clegg
Costume Design: Brooke Bennett
Music & Music Supervisor: Andrew Orkin, Kyle McKeveny
Casting Director: Djinous Rowling
Principal Cast: Sunita Mani, John Reynolds, Ben Sinclair, Johanna Day, John Early, Gary Richardson
The Evening Hour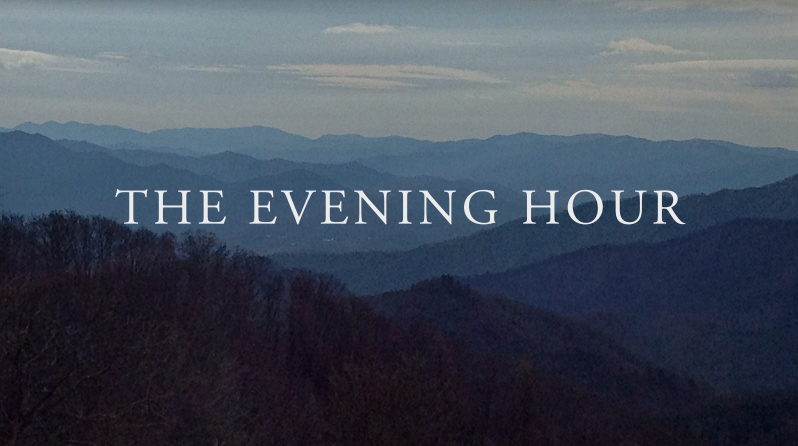 Cole, a popular, young health aide at a nursing home living in rural Appalachia, makes ends meet by redistributing excess medication from townies to local buyers. Among a community low on opportunities but seemingly awash in pill bottles, he envisions himself as a caretaker, genuinely fond of his suppliers and keeping addicted customers out of the path of the town's menacing kingpin. The fragile balance of his double life is suddenly threatened when childhood friend Terry Rose returns after years away with plans to capitalize on what he perceives as Cole's place in the local drug trade.
Director Braden King (Here, 2011 Sundance Film Festival) imbues warmth and authenticity throughout his depiction of this community and its surrounding landscape, allowing us to share in Cole's deeply felt attachment to his home. This emotional connection amplifies the tension when his dilemma threatens the town's teetering future. Writer Elizabeth Palmore's adaptation of Carter Sickels's novel of the same name mines depth and nuance from its beautiful, damaged characters and finds compassion for even their most desperate choices.
Credits
Director: Braden King
Screenwriter: Elizabeth Palmore
Based On The Novel By: Carter Sickels
Produced By: Lucas Joaquin, Braden King, Derrick Tseng
Additional Cast: Marc Menchaca, Ross Partridge, Frank Hoyt Taylor, Tess Harper
Director Of Photography: Declan Quinn
Production Designer: Debbie De Villa
Costume Designer: Carisa Kelly
Editors: Andrew Hafitz, Joseph Krings
Original Score: Michael Krassner, Tim Rutili, Boxhead Ensemble
Music Supervisor: Chris Swanson
Casting Director: Allison Estrin
Principal Cast: Philip Ettinger, Stacy Martin, Cosmo Jarvis, Michael Trotter, Kerry Bishé, Lili Taylor
Scare Me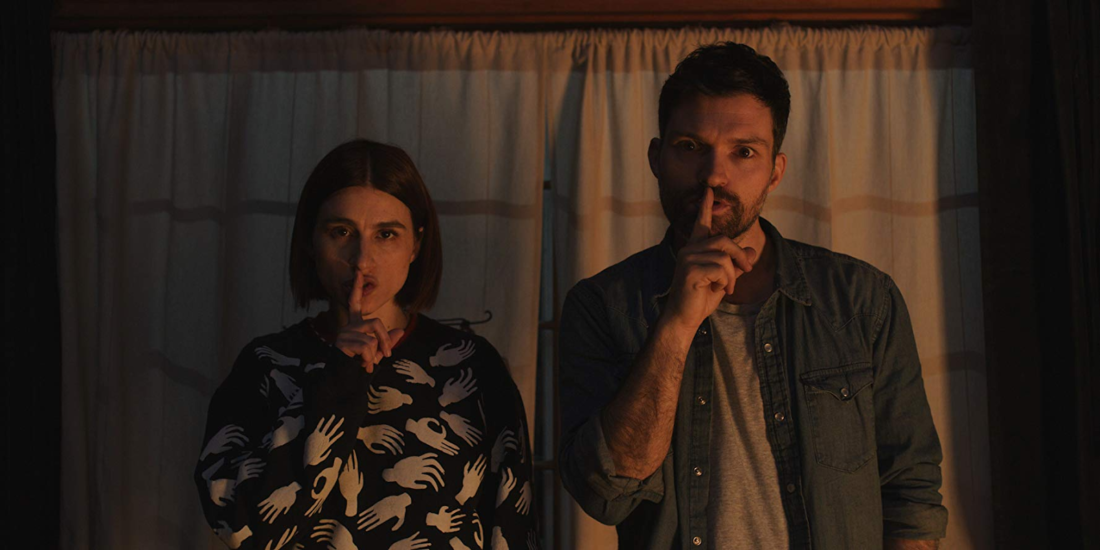 Fred (Josh Ruben), a frustrated copywriter, checks in to a winter cabin to start his first novel. While jogging in the nearby woods, he meets Fanny (Aya Cash), a successful and smug young horror author who fuels his insecurities. During a power outage, Fanny challenges Fred to tell a scary story. As a storm sets in, they pass the time spinning spooky tales fueled by the tensions between them, and Fred is forced to confront his ultimate fear: Fanny is the better storyteller. The stakes are raised when they're visited by a horror fan (Chris Redd) who delivers levity (and a pizza) to the proceedings.
Writer-director Josh Ruben's debut feature is a metafictional horror comedy about the pleasures and perils of storytelling and the genre's power to exorcise social demons. Scare Me is a clever and chilling hybrid of humor and horror that subverts the cabin-in-the-woods trope. Propelled by Cash and Ruben's comedic chemistry, Scare Me ventures into darker territory, drawing dread and pathos from the gender hostilities driving Fanny and Fred's game of ghost stories.
Credits
Director: Josh Ruben
Screenwriter: Josh Ruben
Producers: Alex Bach, Daniel Powell, Josh Ruben
Executive Producers: Philip Erdoes, David Kiger, Steve Stodghill, Brian Steinberg, Tucker Voorhees
Co-Executive Producers: Mike Bulger, Donny Dykowsky, Christine Nangle
Co-Producers: Eamon Downey, Brendan H. Banks
Line Producer: Andrew Rodes
Cinematographer: Brendan H. Banks
Editor: Patrick Lawrence
Production Designer: Lauren Burge
Costume Designer: Sean Dermond
Composer: Chris Maxwell and Phil Hernandez as Elegant Too
Principal Cast: Aya Cash, Josh Ruben, Chris Redd, Rebecca Drysdale
Click HERE to see the full lineup.