Bicoastal production company Park Pictures is premiering four feature films at the 2020 Sundance Film Festival, running from today through to Sunday, February 2, in Park City, UT. At the turn of a new decade, the groundbreaking works include works of drama and introspective documentaries.
Park Pictures will continue their run of frequent Sundance premieres with four films: Farewell Amor in the U.S. Dramatic competition, The Truffle Hunters in the World Cinema Documentary Competition, Us Kids in the U.S. Documentary Competition, and The Last Shift, which will world-premiere at the festival. The four films mark a grand total of 13 films Park Pictures has debuted at the prestigious film festival.
Read on to learn more about the projects and when to snag your front-row seat:
Farewell Amor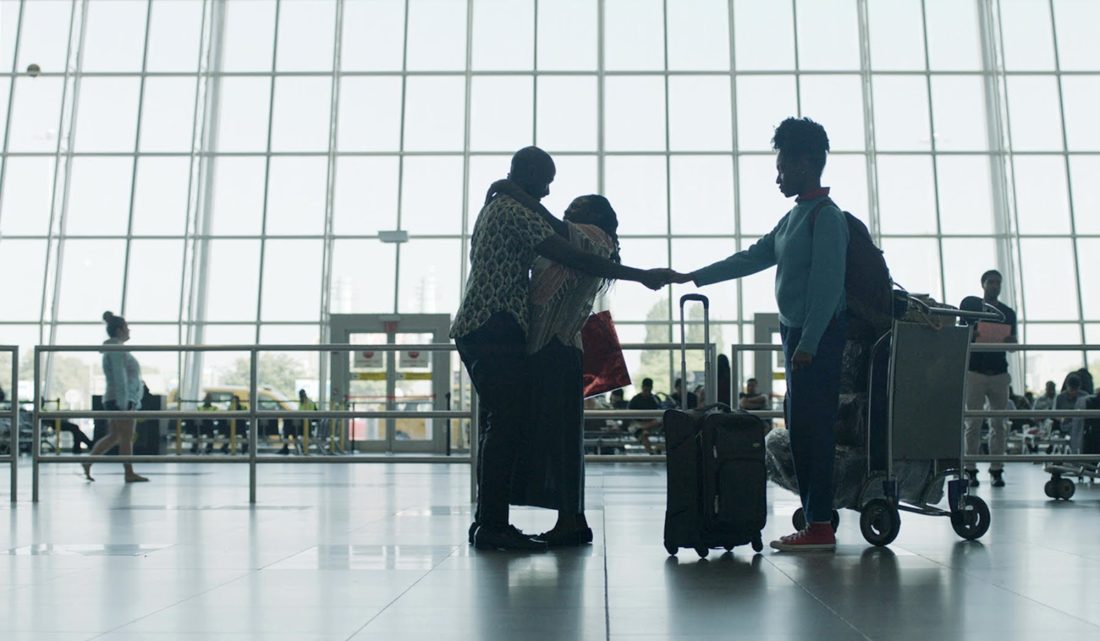 It's been 17 years since Walter was forced to leave his family in Angola. Now he is picking up his wife, Esther, and daughter, Sylvia, from the airport to bring them home to his one-bedroom Brooklyn apartment. The reunion isn't seamless. Walter cooks a welcome dinner, and Esther wonders who taught him how to cook. Before they eat, Esther says grace, revealing her thunderous new passion for Jesus. And later, Walter realizes that he has not moved on from Linda, his lover who moved out of his apartment to make way for the family. When young Sylvia starts to explore the city and takes part in a dance competition, she unexpectedly opens up a pathway of muscle memory for the family to rediscover one another.
Director Ekwa Msangi crafts a vibrant, eye-opening film full of music, atmosphere, and an emotional complexity that illuminates every character's point of view. Farewell Amor is a human, intergenerational, and deeply personal look at an immigrant story—the type of story that has defined America since its inception.
Credits
Director: Ekwa Msangi
Screenwriter: Ekwa Msangi
Producers: Huriyyah Muhammad, Sam Bisbee, Josh Penn, Ekwa Msangi, Joe Plummer, Bobby Allen
Co-Producer: Emily McCann Lesser
Director Of Photography: Bruce Francis Cole
Editors: Jeanne Applegate, Justin Chan
Production Designers: Virginia Hastings, Lance David Mitchell
Costume Designers: Evren Catlin, Aishwarya Sharma
Choreography: Manuel Kanza
Composer: Osei Essed
Sound Design: Arjun Sheth
Casting Director: Rebecca Dealy
Principal Cast: Ntare Guma Mbaho Mwine, Zainab Jah, Jayme Lawson, Joie Lee, Marcus Scribner, Nana Mensah
The Truffle Hunters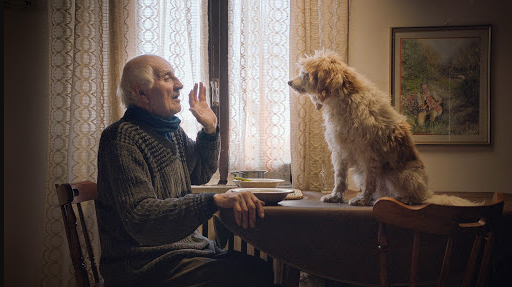 Deep in the forests of Northern Italy resides the prized white Alba truffle. Desired by the wealthiest patrons in the world, it remains a pungent but rarified mystery. It cannot be cultivated or found, even by the most resourceful of modern excavators. The only souls on Earth who know how to dig it up are a tiny circle of canines and their silver-haired human companions—Italian elders with walking sticks and devilish senses of humor—who only scour for the truffle at night so as not to leave any clues for others.
Still, this small enclave of hunters induces a feverish buying market that spans the globe. With unprecedented access to the elusive truffle hunters, filmmakers Michael Dweck and Gregory Kershaw (The Last Race, 2018 Sundance Film Festival) follow this maddening cycle from the forest floor to the pristine restaurant plate. With a wily and absurdist flare, The Truffle Hunters captures a precarious ritual constantly threatened by greed and outside influences but still somehow protected by those clever, tight-lipped few who know how to unearth the magic within nature.
Credits
Directors: Michael Dweck, Gregory Kershaw
Producers: Michael Dweck, Gregory Kershaw
Executive Producers: Luca Guadagnino, Lance Acord, Leslie Berriman, Jackie Kelman Bisbee, Sam Bisbee, Geralyn White Dreyfous, Bruce Heavin, Christos V. Konstantakopoulos, Adam Lewis, Melony Lewis, Nion McEvoy, Wendy Neu, Cameron O'Reilly, Matthew Perniciaro, Patty Quillin, Michael Sherman, Regina K. Scully, Jim Swartz, Susan Swartz, Lynda Weinman, Jamie Wolf
Co-Producers: René Simon Cruz Jr., Letizia Guglielmino, Associate Producers, Hallee Adelman, Ivy Herman, Cecilia Luppi
Editor: Charlotte Munch Bengtsen
Us Kids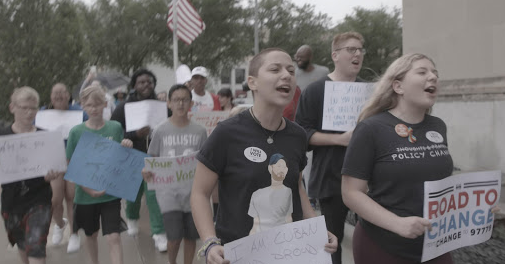 After a mass shooting at Marjory Stoneman Douglas High School claims 17 lives, a number of students rally themselves around the tragedy as an opportunity to speak out against the national gun-violence epidemic. As their adrenaline propels a dive into full-on activism, their movement catalyzes, and students impacted by gun violence nationwide join in, giving voice to a generation of traumatized but determined youth.
Director Kim A. Snyder (Newtown, 2016 Sundance Film Festival) returns to the Festival with a film that carefully chronicles 18 pivotal months in the development of the March For Our Lives movement through a deeply personal lens. With extended access to the young activists not only on stage but in their homes and among their friends, Us Kids allows us to see them through one another's eyes—as "normal-ass kids" bravely dealing with the weight of their traumas. Snyder tells the touching coming-of-age story of this group of driven, resilient, empathetic individuals all navigating the personal consequences of their remarkable choice to dedicate their own lives to honor the fallen and take back democracy.
Credits
Director: Kim A. Snyder
Producers: Kim A. Snyder, Maria Cuomo Cole,Lori Cheatle
Director Of Photography: Derek Wiesehahn
Editor: Leigh Johnson
Co-Editor: Joshua Banville
Composers: Fil Eisler, Brian Reitzell
Executive Producers: Dan Cogan, Geralyn White Dreyfous, Jenny Raskin, Wendy Neu, Jackie Kelman Bisbee, Sam Bisbee, Hallee Adelman, Ivy Herman, Regina K. Scully, Jamie Patricof, Katie McNeill, Jamie Wolf, Lynda Weinman, Jim Swartz, Susan Swartz
The Last Shift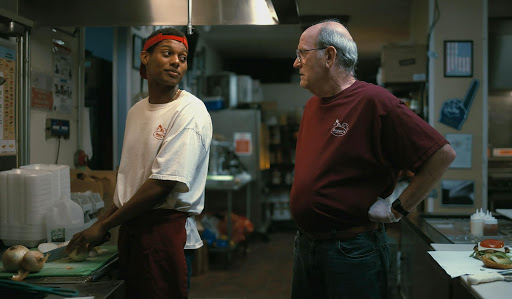 Stanley (Richard Jenkins), an aging fast-food worker, plans to call it quits after 38 years on the graveyard shift at Oscar's Chicken and Fish. His last weekend takes a turn while training his replacement, Jevon (Shane Paul McGhie), a talented but stalled young writer whose provocative politics keep landing him in trouble. The men are worlds apart. A high school dropout who has watched life pass by his drive-through window, Stanley proudly details the nuances of the job. Jevon, a columnist who's too smart to be flipping patties, contends their labor is being exploited. But a flicker of trust sparks during the long overnight hours in a quiet kitchen.
Having spent a decade making documentaries about everyday Americans, filmmaker Andrew Cohn offers a compassionate portrait of two flawed working-class men that explores identity, privilege, and racial bias. The Last Shift plays out with humor, sharp writing, and standout performances that subvert expectations. That both men take the same bus home after work serves as an apt metaphor as Cohn reframes the interwoven politics of race, class, and America's working poor.
Credits
Director: Andrew Cohn
Screenwriter: Andrew Cohn
Produced By: Albert Berger, Ron Yerxa, Sam Bisbee, Alex Lipschultz, Bert Kern
Cinematographer: W. Mott Hupfel III
Edited By: Mindy Elliott
Production Designer: Adri Siriwatt
Casting Directors: Kim Davis-Wagner, Justine Arteta
Costume Designer: Anne Dawson
Composer: Mark Orton
Executive Producers: Alexander Payne, Lance Acord, Jackie Kelman Bisbee, Theodora Dunlap, Franklin Carson, Wendy Neu, Terry Diamond, David Schwartz, John Diamond, Wendy Vanden Heuvel, Andrew Cohn, Kevin McGrail
Principal Cast: Richard Jenkins, Shane Paul McGhie, Da'Vine Joy Randolph, Birgundi Baker, Allison Tolman, Ed O'Neill
Click HERE to see the full lineup.