SeriesFest Independent Pilot Competition Award Winners Announced (Exclusive)
Jurors screened 60 pilots and selected 35 winners.
The international television festival SeriesFest has revealed the winners and awards recipients of the Season 6 independent pilot competition, which celebrates innovative episodic content from creators around the world.Jurors from across the industry screened 60 pilots, selecting 35 winners that were announced at the six-day fest's virtual closing ceremony on June 23. "We are so impressed with the storytelling that came out of these competitions," said Randi Kleiner and Kaily Smith Westbrook, co-founders of SeriesFest.As a non-profit organization, SeriesFest says it "champions and empowers artists at the forefront of episodic storytelling by providing year-round opportunities for creators and industry professionals to connect, collaborate, and share stories, which inspire and impact global audiences."

In addition to the winning pilots and creatives listed below, SeriesFest also announced that three series have been given a one-time financial donation from the Caz Matthews Fund, which supports diversity and the dispelling of stereotypes in storytelling.

Kleiner and Westbrook added, "This community of passionate creators showcased authentic and innovative stories and characters that brought us all together in a unique way that we'll never forget."

Here are all the winners of the SeriesFest Season 6 independent pilot competition: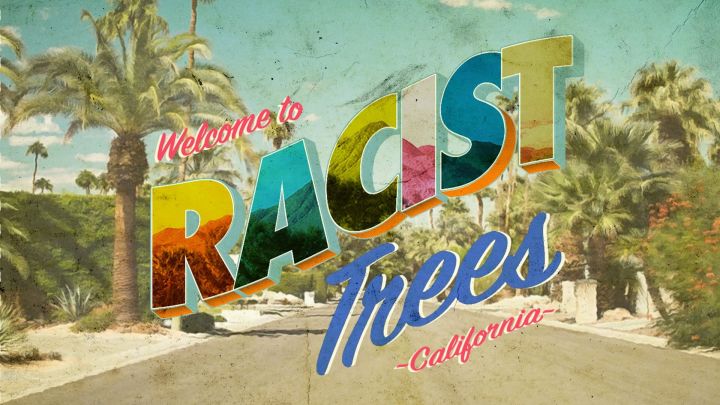 WINNER – UNSCRIPTED
Best Unscripted: Racist Trees
Creator: Sara Newens
Producer: Joanna Sokolowski
Directors: Sara Newens, Mina T. Son
Racist Trees follows the complex story behind a row of Tamarisk trees that have been the center of a long-standing battle between Black residents and the Palm Springs City Council. With conflicting reports surrounding their origin, ignored maintenance, and suppression of property values, a media firestorm propels this community into the national landscape, inciting unprecedented behavior from both sides.
Jury Statement: Racist Trees is not just an arresting title, but a timely, well-crafted story illustrating how a row of trees divides Palm Springs along racial lines. Through interesting, well-shot interviews and visuals, the film deftly displays how this playground for the rich and famous marginalizes people of color by maintaining a literal, verdant barrier between communities. As our nation struggles to identify and combat institutional and systemic racism, Racist Trees uses a unique POV to highlight how property values have long term implications on communities of color. It is for these reasons, Racist Trees is the winner for Best of Unscripted.
Jury: Ryan Harrington (VP of Documentary Films, National Geographic), Andy Singer (EVP TV & Digital Content, Alkemy X), Lynn Sadofsky (SVP, Programming and Development, Food Network), Travis Tammero (Agent, Media Finance, Creative Artists Agency), and Katie Neff (SVP of Development, High Noon Entertainment)
Click HERE to read the original article.