The latest cinematic effort from AT&T, part of the 'More for your thing' campaign, is called 'Shot.' In the 90-second spot, a boy makes a miraculous last-second basketball shot to win the game. As he is rejoicing his win in the locker room, two suited me come in and they fight with the boy, until we realize that this feel-good sports movie has become a sci-fi thriller.
Over the summer, AT&T debuted a series of cinema ads which blended movie genres in completely unexpected ways. The 90-second films, created by BBDO, were designed to reinforce the range of services AT&T offers to give movie lovers more of what matters most in customizable entertainment offerings. For example, 'Surprise' featured a mashup of romance and horror genres, while 'Bus' melded suspense with a musical.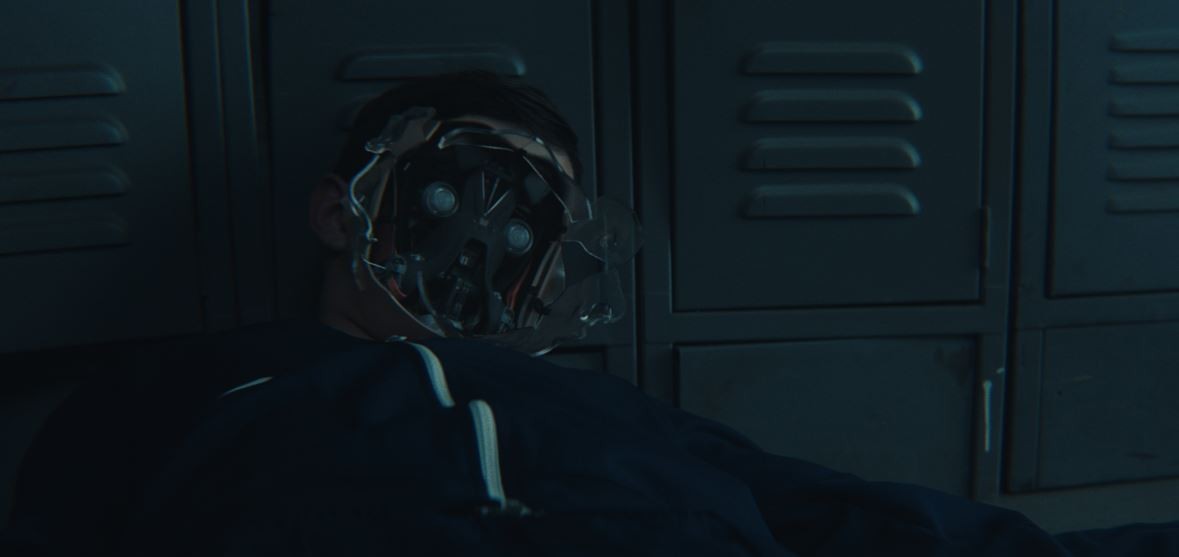 'Shot' began airing over the Thanksgiving holiday weekend in breaking films such as The Nutcracker and the Four Realms and Spider-Man: Into the Spider-Verse.
And once again, this latest effort was made possible through the continuation of AT&T's partnership with NCM (National Cinema Media) and Hearts & Science, AT&T's media agency.
Credits
CREATIVE AGENCY: BBDO
CHIEF CREATIVE OFFICER BBDO WORLDWIDE: David Lubars
CHIEF CREATIVE OFFICER BBDO NEW YORK: Greg Hahn
GROUP EXECUTIVE CREATIVE DIRECTOR : Matt MacDonald
EXECUTIVE CREATIVE DIRECTORS: David Povill, David Cuccinello
CREATIVE DIRECTORS: Kevin Mulroy, Dan Kenneally
GROUP EXECUTIVE PRODUCER: Julie Collins
EXECUTIVE PRODUCER: Jessica Coccaro
DIRECTOR OF INTEGRATED PRODUCTION: David Rolfe
BUSINESS MANAGER: Ashley Lipham
EVP, MANAGING DIRECTOR: Doug Walker
EVP, MANAGING DIRECTOR: Rachel Nairn
SVP, SENIOR DIRECTOR: David McKenzie
ACCOUNT DIRECTOR: Allie Knill
VP, DIRECTOR OF PROJECT MANAGEMENT: Colin Vidika
HEAD OF INTEGRATED PLANNING, EVP: Angela Jones
COMMUNICATIONS PLANNING DIRECTOR: Mac Russell
MEDIA AGENCY: Hearts & Science
PRESIDENT, HEARTS BBDO TEAM, AT&T: Ralph Pardo
HEARTS & SCIENCE, GROUP DIRECTOR
OOH INVESTMENT: Vanessa Hartley
HEARTS & SCIENCE, SUPERVISOR
OOH INVESTMENT: Kat Hamilton
HEARTS & SCIENCE, SR. MEDIA DIRECTOR: Alina Kulesza
HEARTS & SCIENCE, MEDIA DIRECTOR: Chantal Villain
PRODUCTION COMPANY: Biscuit Filmworks
DIRECTOR: Steve Rogers
PARTNER/MANAGING DIRECTOR: Shawn Lacy
EXECUTIVE PRODUCER: Jeff McDougall
EXECUTIVE PRODUCER: Holly Vega
HEAD OF PRODUCTION: Rachel Glaub
HEAD OF PRODUCTION: Mercedes Allen
LINE PRODUCER: Karen O'Brien
DIRECTOR OF PHOTOGRAPHY: Adam Arkapaw
PRODUCTION DESIGNER: Bruce McCloskey
EDITORIAL COMPANY: Work Editorial
EXECUTIVE PRODUCER: Jane Dilworth
EXECUTIVE PRODUCER: Erica Thompson
PRODUCER: Jamie Lynn Perritt
EDITOR: Rich Orrick
ASSISTANT EDITOR: Chris O'Brien
TELECINE COMPANY: Company 3
TELECINE ARTIST: Tim Masick
PRODUCER: Kevin Breheny
VISUAL EFFECTS COMPANY: Kevin
ECD/PARTNER: Tim Davies
HEAD OF CG/CG SUPERVISOR: Mike Dalzell
SENIOR EXECUTIVE PRODUCER/PARNTER: Sue Troyan
VFX PRODUCER: Jami Schakel
MUSIC /SOUND DESIGN COMPANY: JSM
CCO: Joel Simon
EXECUTIVE PRODUCER: Jeff Fiorello
COMPOSERS: Nathaniel Morgan, Jason Krebs, Joel Simon
SOUND DESIGNER : Nathan Kil
AUDIO FINISHING: Sonic Union
ENGINEER: Paul Weiss
PRODUCER: Justine Cortale, Pat Sullivan
Read the full article HERE.