Kawhi Leonard Partners With Honey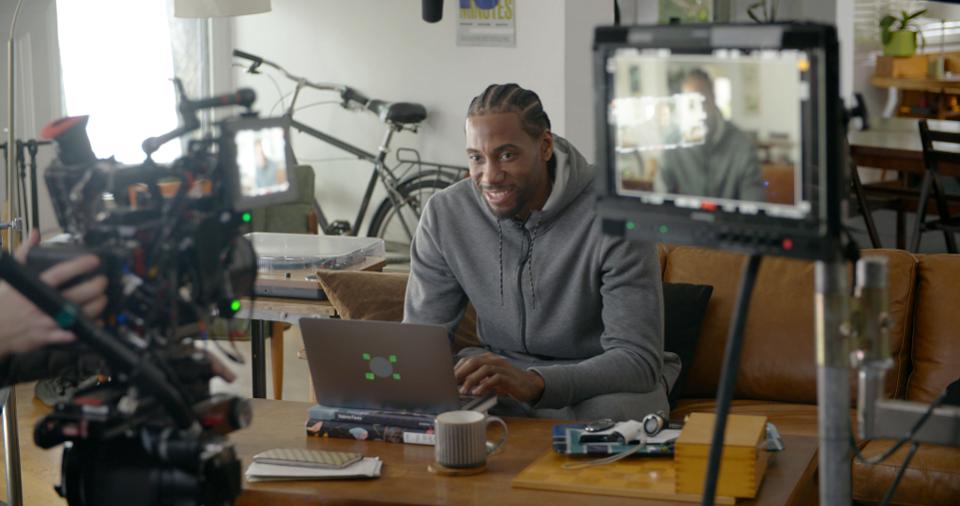 Kawhi Leonard behind-the-scenes during his newest Honey commercial. HONEY
LA Kawhi is here, and he has a new partnership underway.
Earlier this season, the LA Clippers officially announced a massive partnership with the LA based tech company Honey. The first phase of the partnership included renovating and renaming the Clippers' training facility to the 'Honey Training Center: Home of the LA Clippers.' The second phase of the partnership was launching the 'Honey's Steal of a Deal' ticket campaign, giving fans the opportunity to purchase $10 tickets for each home game during the 2019-20 NBA regular season.
The next phase – Kawhi Leonard being a part of Honey's first-ever celeb ad spot. 'I only work with brands that I personally use and believe in,' said Kawhi. 'I like Honey's product because it's free and it saves you money. It's that simple.' This partnership will include a series of commercials featuring Kawhi Leonard, four different ones to be exact.
While the commercial goes live today, it'll first air nationally during the LA Clippers vs. Boston Celtics game on TNT, February 13. It's a partnership that may seem unexpected, but Honey believes is very fitting. 'Kawhi may seem like an unexpected partner, but we have a shared mindset that saving money is for everyone,' Honey VP of Creative Chiyong Jones said. 'This first commercial is a nod to Kawhi's simplistic style and just how easy it is to use Honey.'
There's no escaping the acting bug when a superstar player comes to LA, even when it's Kawhi Leonard. While Kawhi is known to be one of the most enigmatic and quiet players in the NBA, he's done a great job of exposing his brand through his commercial efforts. He may seem like quiet guy, but he's secretly been quite the genius when it comes to branding himself.
Read the original piece here.