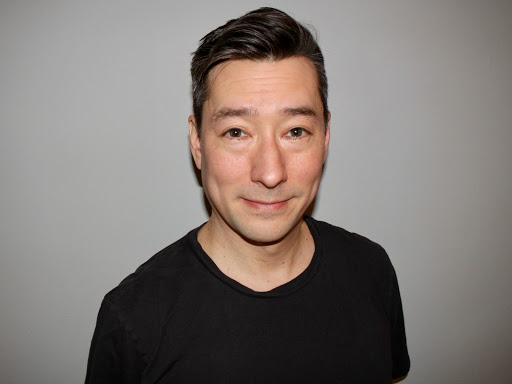 International creative audio network Squeak E. Clean Studios welcomes Justin Hori back as a Creative Director out of the Chicago office. A talented composer, Hori has developed a knack for crafting poignant, contemporary audio stylings for branded content, crafting original music for award-winning projects with such top clients as Apple, Reebok, Adidas, Volkswagen and Budweiser, among many others.
Hori rejoins the recently merged studio after previously spending five years as Creative Director at Squeak E. Clean, creating tracks like the famous "Da Diddy Da" for Apple's 2018 iPad campaign, and the anthem for Adidas' 2016 "Your Future is not Mine", which earned him a Silver at the Clio Music Awards and the coveted Cannes Gold Lion for "Best Use of Original Music". Other notable wins for the spot included D&AD Pencils, The One Show Awards, and additional Clio and AICP Award wins.
Notes Squeak E. Clean Studios Co-Executive Creative Director Sam Spiegel, "Justin is such a tremendous talent and also a great person to work with. We couldn't be more thrilled to have him back in the family."
"I'm excited to collaborate with Sam and the team again from a creative perspective," adds Hori. "Squeak E. Clean Studios has such an artist-driven culture and that helps keep a fresh approach to my work, both within and outside of advertising. I'm psyched to be back!"
Hori was steeped in the Chicago music scene early on, starting as a DJ at 13 in hip-hop and underground electronica before taking his first part-time job slinging records at the legendary Gramaphone Records. After studying music theory and composition at Columbia College–gathering an extensive education and client base for future projects–he cut his teeth with stints at Comtrack and Comma Music, eventually moving to open their Los Angeles office. He returns to Squeak E. Clean Studios after expanding Human Worldwide into the Chicago market.
Hori is currently scoring the upcoming dark comedy feature film "Big Gold Brick," his first independently-scored feature film, which stars Andy Garcia, Lucy Hale, Megan Fox and Oscar Isaac. The reunion also sets the stage for future collaborations outside of adland for Hori with Spiegel, whose first full-length album in 10 years, "Random Shit From the Internet Era," will be out on April 5, 2020 via Spectrophonic Sound."