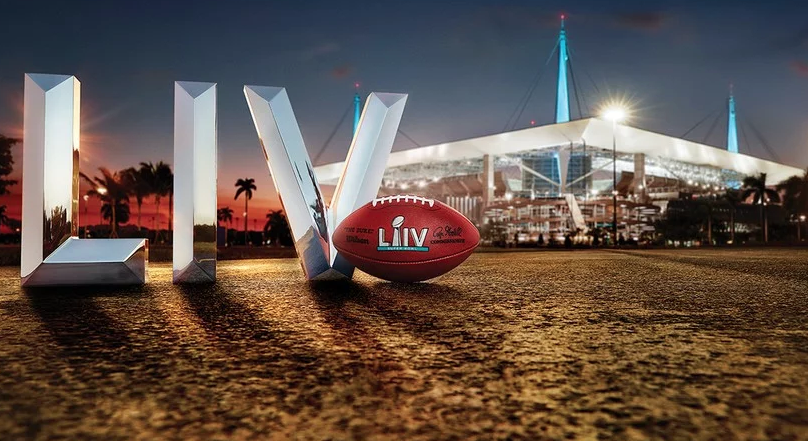 Source: NFL
Congratulations to the Kansas City Chiefs! While most fans were interested in crowding around TVs, laptops, and phones to cheer on their teams and check Twitter for live game updates, the majority of ads this year seemed to focus on food and beverages–and cleaning up a major celebrity house party.
Scroll down to check out the shining Super Bowl ads from top creative studios and production and post companies this year, including Butter Music + Sound, Nice Shoes, Park Pictures, Rattling Stick and Squeak E. Clean Studios!
Butter Music  +Sound
"Best Thing Since Sliced Bread"
Rainn Wilson of The Office fame was chosen to star in Little Caesar's very first Super Bowl ad showing how their new delivery service is now cooler than "sliced bread."
Nice Shoes
"The Avocados from Mexico Shopping Network"
Avocados surely get the star treatment in their sixth Super Bowl Ad, with 80s star Molly Ringwald showing various ways to shower everyone's favorite green fruit with love and pampering.
Michelob Ultra Pure Gold, ""6 for 6-Pack"
Directed by Park Pictures' Georgia Hudson, the latest ad from Michelob Ultra profiles their "6 for 6-Pack" Program, which explains to consumers that a portion of the proceeds from Michelob Ultra Pure Gold will go to helping farmers make the transition to going organic.
Michelob ULTRA, "Jimmy Works It Out"
Jimmy Fallon, Usain Bolt, and John Cena? Michelob ULTRA shows how working out can be a lot more rewarding when you got good friends and a light beer to celebrate after a tough workout.
Park Pictures
Doritos, "The Cool Ranch"
Directed by Lance Acord,  an epic dance battle between Lil Nas X and Sam Elliot to see who has the best moves to "Old Town Road" and win the prize bag of Cool Ranch Doritos.
Rattling Stick
P&G, "When We Come Together"
Rattling Stick directing team Aircastle brought together cleaning brands under the P&G label with celebrities like Sofia Vergara and Rob Riggles which asks consumers to "choose their own ending" on how to best clean up Sofia's house after an unfortunate chili spill.
Audiences were able to choose their own ending HERE.
Squeak E. Clean Studios
Pepsi, Pepsi Zero Sugar Matte Can
Missy Elliot and H.E.R. collaborate on a song together to celebrate the re-release of Pepsi Zero Sugar in its brand new matte black can.
Coke, "Show Up"
Martin Scorsese is feeling a little nervous at a big Hollywood party, so he texts his friend Jonah Hill to see if he's coming, but Hill isn't feeling up to it. When he stops to buy a Coca-Cola energy drink, he gets the "buzz" to meet up with good ol' Marty.