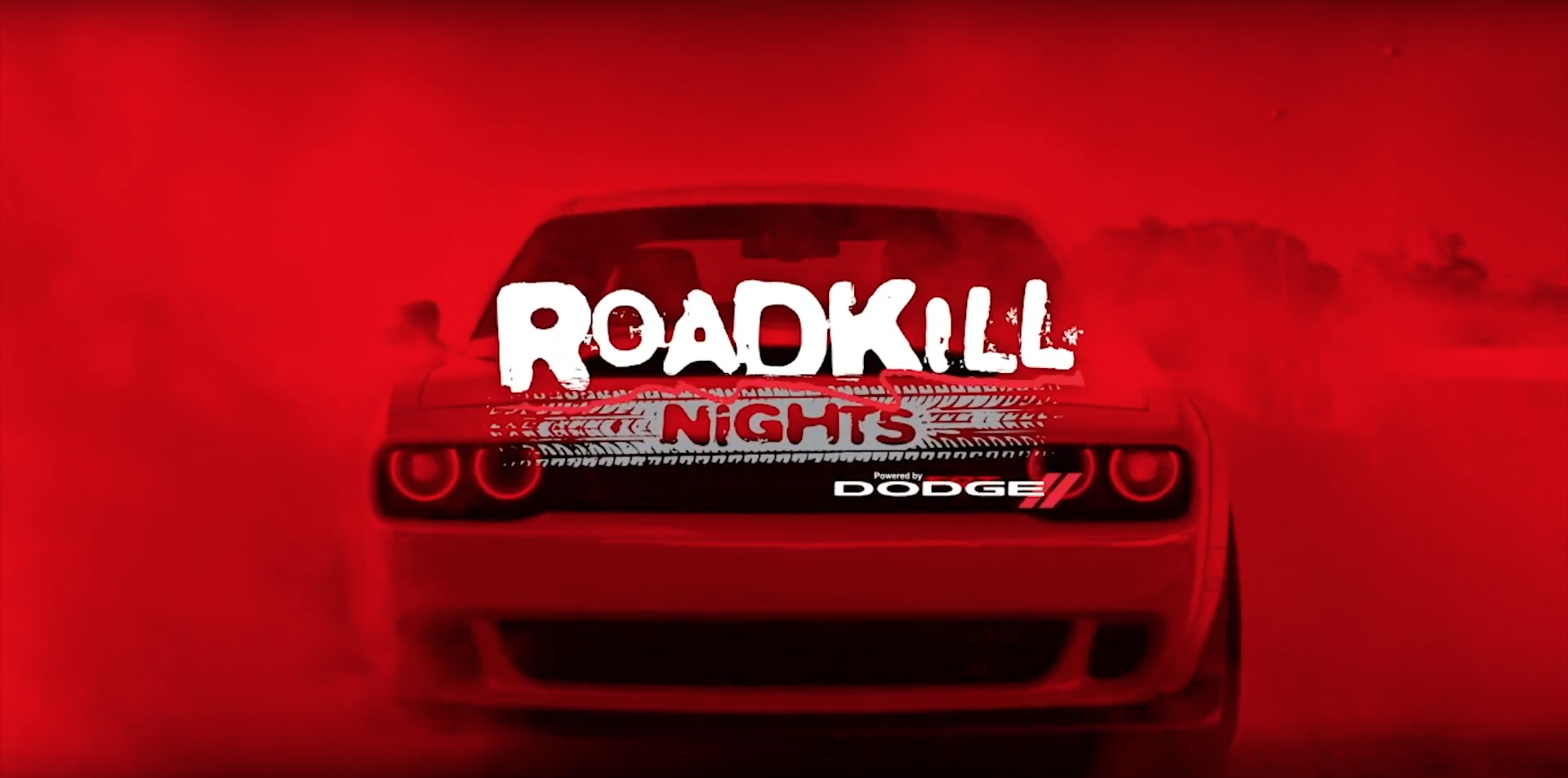 With broadcast live viewership continuing to drop at alarming rates and a major increase in the amount of time viewers are spending on digital devices, brands are turning to digital live streaming to increase live engagement with fans.
For the Roadkill Nights Powered by Dodge event, which transforms the historical Woodward Avenue into a uniquely prepped ⅛ mile drag strip for legal street racing, the American auto brand teamed up with production company Durable Goods and live event director Ori Dubow to give racing fans and auto enthusiasts a chance to tune in to the action-packed 11-hour event from the comfort of their homes, or on-the-go on their mobile devices.
Across all channels, the 11-hour livestream garnered 4.1 million unique impressions, an 115% increase from last year's livestream of the same event

Fans viewed the digital livestream across Facebook, Twitter, Instagram and YouTube

The 11-hour livestream included live commentary by emcees Steve Magnante of Velocity's

Barrett-Jackson Live

, Cristy Lee of

Barrett-Jackson Live

and

All Girls Garage

Leah Pritchett in her Top Fuel Dragster and Matt Hagan in his Dodge Charger SRT Hellcat NHRA Funny Car wowed the crowd with exhibition runs

Viewership and engagement spiked when

Fast N' Loud

star Richard Rawlings crashed into the wall, causing a thrilling tire-burning display against Lindsay Pritchett, who went on to win the heat

Over 44,000 viewers were in attendance at the M1 Concourse in Pontiac, Michigan for the 4th annual event

182 street-legal cars competed in high-powered drag racing, which featured two classes, Big Tire and Small Tire, and a cash purse of $30,000

Additional industry attendees included Richard Rawlings of Discovery's Fast N' Loud's, Chris Jacobs (Velocity's

Barrett-Jackson Live

) and Brian Lohnes (Motor Trend's

Put Up or Shut Up

) and

All Girls Garage

and Bill Goldberg and Matt D'Andria from the automotive podcast

CarCast with Adam Carolla

Roadkill Nights is an event produced by ROADKILL, a brand of Motor Trend Group, with a hit show that delivers a one-of-a-kind taste of "Automotive Chaos Theory" on the Motor Trend App and Velocity Network

This was Durable Goods' second consecutive year producing the live stream for Roadkill Nights Powered by Dodge, with Dubow again helming the 11-hour affair. As experts in nimble productions that bring together strategy, production, design and storytelling to create powerful brand experiences, Durable Goods has teamed with such brands as Adidas, Crayola, Lexus, McDonalds and Teleflora on previous event-driven content.