INSPIRATION
Five Questions from Quarantine: Rebecca Wray
From Los Angeles, Executive Producer Rebecca Wray shares her binge-watching schedule and how she copes with being apart from her Durable Goods coworkers and the rest of the industry.
by LINDA CODEGA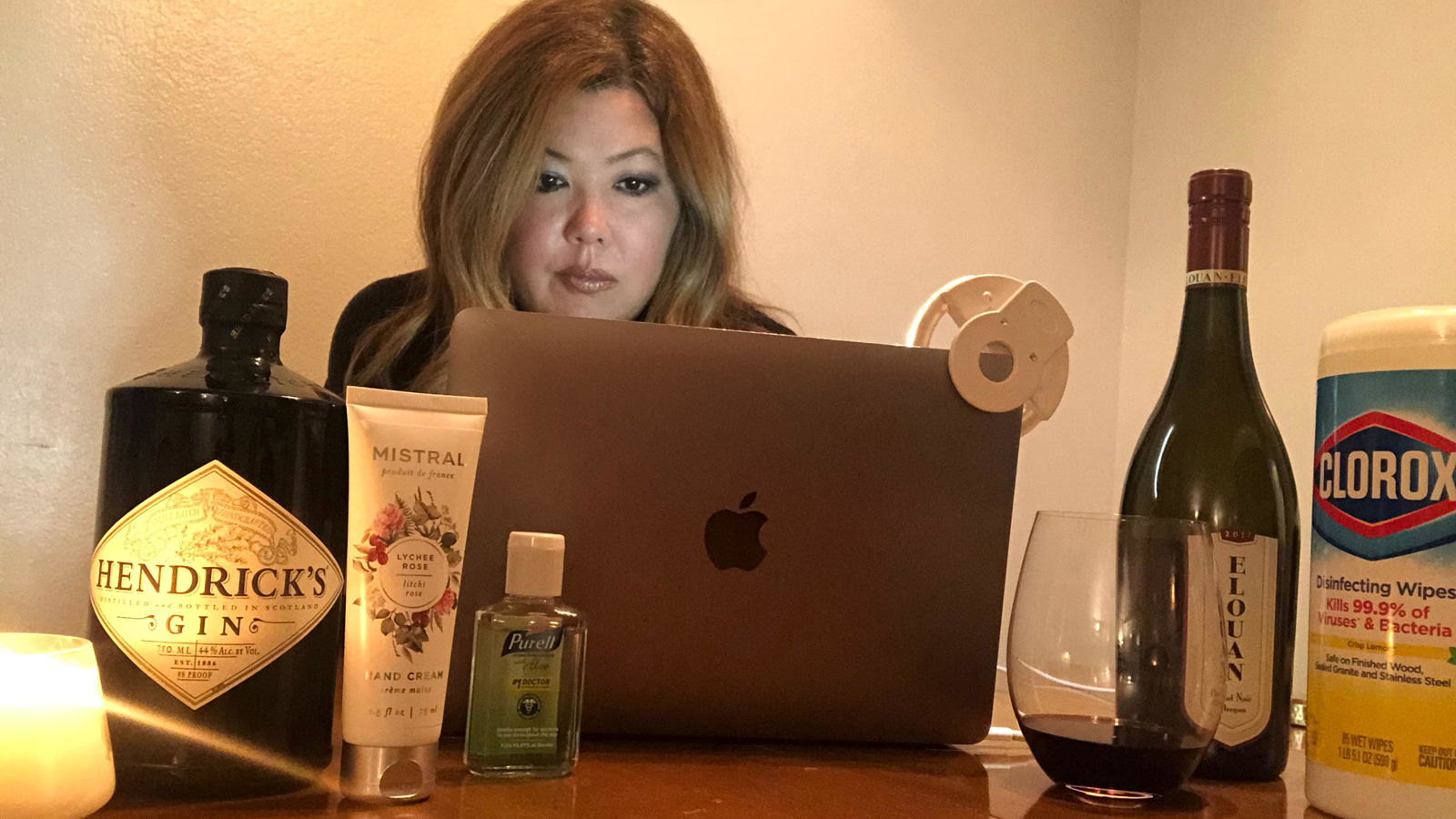 What's your self-isolation set-up at the moment?
The key is to change your environments. I work in different parts of the house and on patio to break up the monotony. I have a home office but I didn't want it to feel too structured. I use my dining table as Ground Zero for Zoom calls, etc just because there is more space, but I cant say working from the couch doesn't suck!
It's lockdown; aside from your family, which four people, past or present, would you most like to be quarantined with?
I'm Gen X, lockdown doesn't have the same trials and tribulations for my generation as it does for many of my colleagues. I am an only child and was a latchkey kid, as both my parents had full time jobs. I spent hours of my childhood entertaining and taking care of myself, so I feel like I've been prepped for this kind of isolation. And unlike my colleagues and friends who are pulling their hair out from home schooling, and being in a house with many people, all I hear is the glorious sound of silence! Although, if I had to pick four people currently, I'd say the cast of Schitt's Creek, because we could all use a laugh right now!
We need entertainment, what's your favorite short film?
I'm not a big short film aficionado, however, a few of the films I enjoyed last year were Parasite, Jojo Rabbit, 1917, and Knives Out.
You've completed Netflix. And Amazon Prime. And Disney+. It's on the hard stuff; board games. What do you pick and why?
Hang on, first off, there is no way I could go through all of those as well as HBO, Hulu, and Showtime, and as a person who lives alone, board games are not really something I can do. Puzzles are not my thing, either. However, audiobooks, home organization and sleep have been great distractors, as have the Zoom Quarantini calls.
On a serious note, how do you think this situation will impact you individually, and the industry as a whole?
I think this is going to change the business permanently. It's sad to think that some companies that have been around for years might not be after this. However, it's also offered me personally some perspective and I've been using this time removed from my standard office environment to truly realize the limitations lifted with virtual collaboration. I am connecting with my global network, not just my local network, people I sometimes see only once a year in Cannes.
I actually created a Facebook group dedicated to keeping the community connected. The primary initiative of this group is to keep the sense of community that our industry desperately thrives on. Humans are not meant to be in isolation, they are meant to be social. I am using these Zooms to connect people as well as start meaningful dialogues about how everyone can work together to build a better process for our changed climate.
Read the original interview HERE.