Constant Contact Takes Centre Stage in 'Big Small Stories' Campaign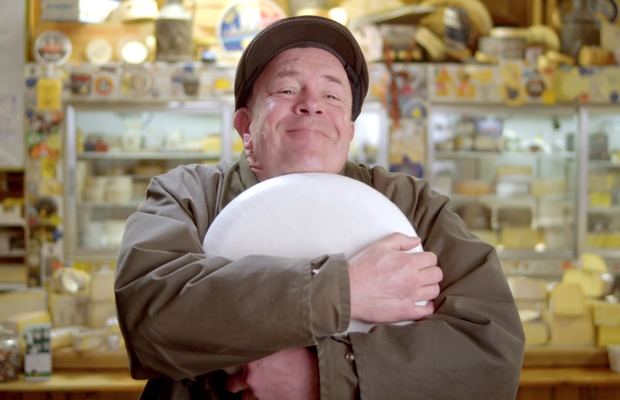 Online marketing company Constant Contact took centre stage with snappy humour and a hometown feel in their latest additions to their 'Big Small Stories' campaign out of agency Endurance and production company ELEMENT Productions. Directed by Tom Foley, the three :60 profiles each have their own quirky spin, injecting the campaign with a lighthearted approachability despite each establishment's one-of-a-kind business (and owners).
AGENCY: Endurance
VP, BRAND & CREATIVE: Tim Weldon
CREATIVE
CREATIVE DIRECTOR: Jennifer Perry
SENIOR MARKETING CAMPAIGN MANAGER: Meghan Cesaro
ART DIRECTOR (LADY BLACK TIE & THE WHOLE SCOOP): Hayley Barry
SENIOR COPYWRITER (LADY BLACK TIE & THE WHOLE SCOOP): John Grillo
ART DIRECTOR (CONCORD CHEESE SHOP): Jim Malloy
SENIOR COPYWRITER (CONCORD CHEESE SHOP): Lydia Abend
PRODUCTION
PRODUCTION COMPANY: ELEMENT Productions
EXECUTIVE PRODUCERS: Eran Lobel, Kristen Kearns, Matthew O'Rourke
DIRECTOR: Tom Foley
DP: Jesse Ciulla
LINE PRODUCER: Margaux Stunzi
SENIOR POST PRODUCER: Kim DeRosa
EDITOR: Zac Currier
COLOURIST: Chris Santo
AUDIO: Tom Love (Rumblestrip)
About Constant Contact
Constant Contact, an Endurance International Group company, is a leader in online marketing with a mission to provide people with a smarter way to market an idea, small business or cause online. Our platform has all the right tools, all in one place—from a logo maker and intelligent website builder to establish your brand; to email, social and search marketing tools to help you find new customers and keep them coming back. Paired with award-winning marketing advisors who know marketing across industries inside and out—and provide practical advice at every step of the way—we offer the right approach to online marketing to achieve the results you want. For more information, visit: www.constantcontact.com.
About ELEMENT Productions
ELEMENT Productions is a full-service video production and post production company creating and producing content that captivates audiences, builds brands and delivers results. Our team of award-winning directors, editors and producers, along with writers, designers and strategists, work together to craft engaging and compelling stories. We bring these stories to life in documentary films, original television programs (episodic and specials), broadcast commercials, web videos and social content. With a global network of creative professionals to draw from, ELEMENT is built to make the impossible possible. https://www.element.cc