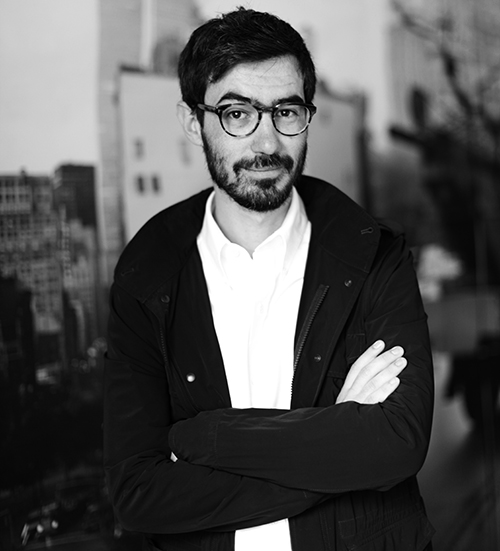 How To… Hook International Audiences
View the original article
HERE
.
As a Mexican director living in LA making multi-national, multi-cultural work every day, Rodrigo Valdes has got a few tricks up his sleeve.
I'm a Mexican director living in Los Angeles working for a different international market every day.  In any given week, I'm delivering a treatment for the Italian market as I review the post work for a big Mexican job, while studying the schedule for an upcoming US job.
I'm constantly challenging myself to make content that appeals to an international audience, no matter the location. Creating content with cross-cultural resonance is what I always intend to do. Here are a few tips I've picked up along the way.
Genre bending and blending
Every new project is an opportunity to dive into an experiment with the unknown. Sometimes it's very clear that you've never done it before, and other times it's all too familiar and you have to energize the project with a new approach or angle. Usually when a script comes to me, it has a very specific genre in its DNA. For example, if it's a comedy, I always start off by adding a style or genre that can make it even funnier, whether that be to treat it as a mockumentary, or shooting it as a super-serious drama or even as an action sequence with goofy characters. This juxtaposition creates contrasts that can accentuate the humour. However, it's not only about recreating the most obvious clichés of each genre, it's about selecting a visual vocabulary to use when adding your own personal quirks.
More specific equals more universal
I believe that the most specific translates into the most universal. People tend to relate to the details, they identify with the most personal aspects of a story. Why should we try and tell the same story that has been told millions of times in the same way it has been told before? We are all tired of seeing the same thing over and over again. There are of course some cultural differences, but I find that people everywhere still connect and respond to the same things.
Make it personal (ish)
Don't try to produce a piece that everyone in the world will like. It's not about that. It's all about finding your voice and finding an audience anywhere in the world.  Starting by always adding something that speaks to you. Whether it's your point-of-view or your own experience in a specific context, find a way to relate to the work on a personal level and that will translate into a piece that appeals to others. Usually we are advised to separate the personal from advertising, but I believe the most successful pieces are made up of just the right amount of personal meaning. Of course, staying true to this idea during the whole process is never easy and it's a collaborative medium, so you need to find a way to translate your personal insights into practical decisions that are not capricious.  Making a project personal also inherently makes it unique.
Make it relatable
In a recent spot that I directed for Toyota Camry, Play [below], the intended goal was to break out of the family car stigma of the Camry and portray it as a fun, sportier sedan. The initial script was an action-packed dream sequence that consisted of a big car chase in a post-apocalyptic world, and everything had to happen in reverse. Not the car driving in reverse, but time going backwards. This was not only confusing, but it also made everyone crazy throughout the entire process.
The starting point was great even though there was no humour at this time. Instead there was lots to play with. We knew it couldn't just mimic a Hollywood action sequence. I had a completely different set of tools at my disposal, so that approach would for sure fall short and lose the audience instead of entertaining and portraying the car like we intended.
Instead I focused on making it relatable by portraying a world and a character that I could personally identify with. From a thirty-something man playing video games in his downtime, which is now cool for a middle-aged man, ( I do it, I'm cool…ish), to adding a beautiful woman who happens to get into his car after minimal effort on his part (realistic, right?). Hey, it's a dream after all. I did as much as I could in-camera, even the VFX had lots of real elements that we shot separately to composite. And I focused as much attention on the driver's experience and tried to not get too caught up in the visual spectacle when it wasn't being seen through his eyes.  I tried to be very conscious of shooting it in a way that was coherent to our possibilities and to maximize the unique personality of our assets. To recognize what we had and exploit it to the limit without trying to turn it into something else.
Casting: never settle
Ultimately the most important thing a viewer sees is another face in the screen. That's what really matters, the rest is secondary. Finding the perfect actor is not always simple, especially if you are looking for someone whose description would match any big action star that you don't have the budget for. For Play, I spent weeks looking for the perfect guy. Casting link after casting link, and nothing. I freaked out for a while, we were an inch away from pushing the entire shoot, until out of the blue, I thought of a friend of mine who is actually a DP. He had a bit of acting experience, but he's definitely not a dedicated actor. I called him and basically begged for a few minutes. A few hours later, he sent me the best casting session ever.
The client and agency loved him as well. So, maybe it's cool to not always play it safe and trust your gut. Sometimes it's better to acknowledge if something is not working than to force something that is not right. Basically, don't be afraid to go the extra mile if you know something is not right and you wouldn't buy it. This doesn't mean that as directors we can walk around just doing what we want. We know that we are in the business of collaboration and we are using a client's money to produce their advertising. The client could have very well told me and the creative director to find a tall blonde Mexican who could drive and my personal solution would evaporate instantly, but luckily this was not the case.
Diverse crew
Another thing that I always like is to have a diverse crew that bring different backgrounds, influences and points of view. The world is getting smaller and it's not just affecting how content is being consumed, but also how easy it is to find people around the world and unite them like never before. On a recent spot that I directed we intentionally brought on an international crew to make the final product have more appeal to a broader audience. The VFX team was based in Barcelona, the editor and colorist were Danish, the cinematographer was Mexican and the shoot took place in Mexico City.