Distracted driving is currently responsible for 9 deaths and over 1000 injuries EACH DAY in the U.S. – a staggering statistic that emphasizes the truly devastating consequences of this growing issue.
"Unfinished Stories" is an animated film series created by Travelers Insurance that imagines the unrealized futures of real victims whose lives were tragically cut short by distracted driving. Working closely with the victims' families to imagine what might have been for their loved ones,  "Unfinished Stories" envisions those potential future chapters had the driver not been distracted, and the tragic accidents been avoided.
Two powerful short films have launched in the "Unfinished Stories" series that detail the lives of 19-year-old Shreya Dixit and 62-year-old Howard Stein, both killed in separate yet equally-preventable distracted driving incidents. Howard Stein was a self-taught master craftsman, who delighted in making furniture and goods for friends and loved ones. He struck by a distracted driver while tending to his truck on the side of the road. In "The Tree House," a beautifully animated short film created in partnership with
LOBO
and directed by
Guilherme Marcondes
, reveals a special relationship between Howard and his granddaughter, Evie, whom he never had a chance to meet before his untimely death. The film imagines a growing bond between the two of them as they craft a backyard tree house from start to finish, and become best friends along the way.
Each of these stories are aimed to underscore the incalculable loss of potential that comes with the loss of these lives, and the unfinished lives of all those killed by distracted driving.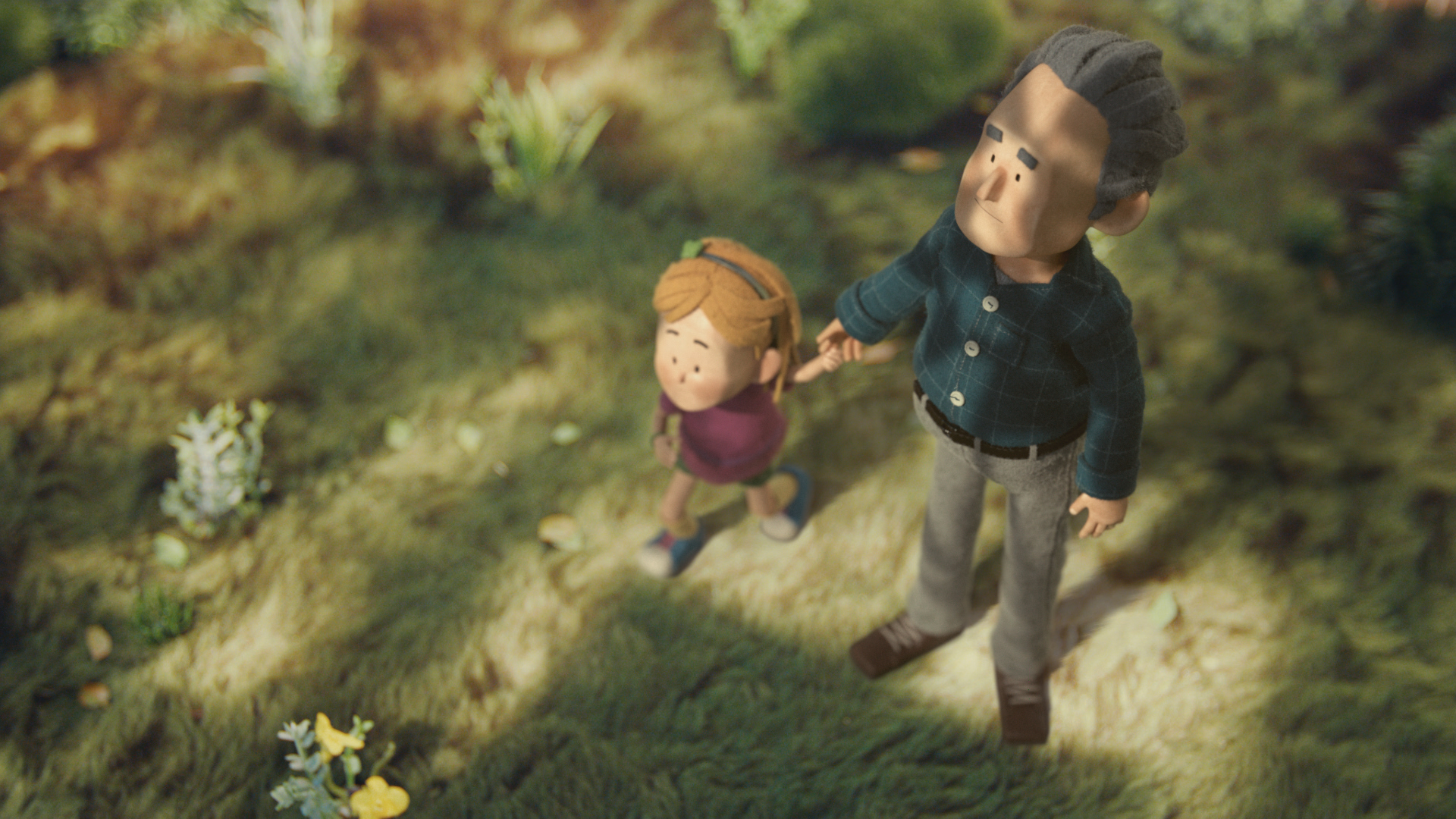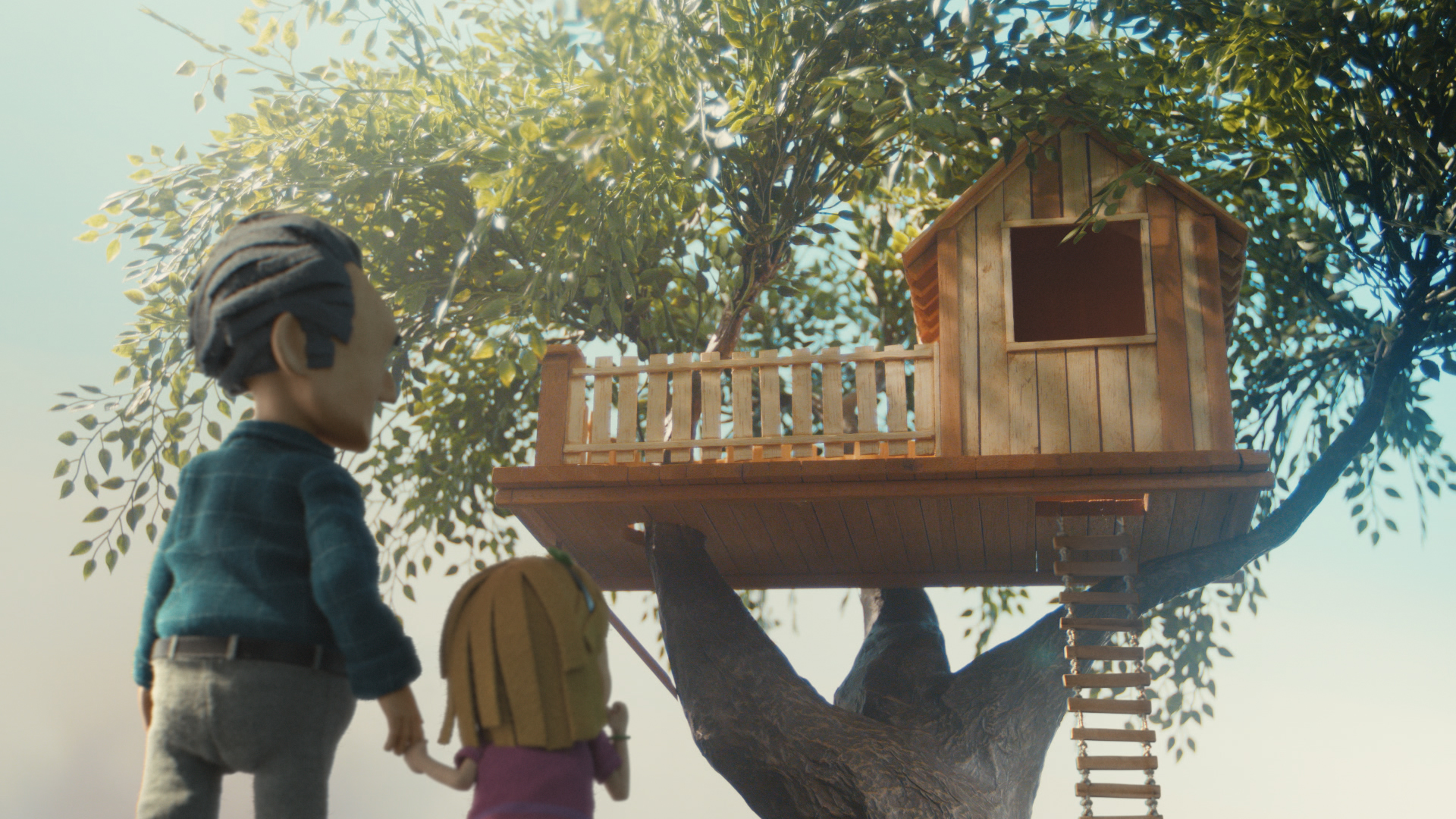 CREDITS:
TBWA\Chiat\Day New York
Chief Creative Officer: Chris Beresford-Hill
Executive Creative Director: Walt Connelly
Senior Art Director: Alex Holm
Senior Copywriter: Avi Steinbach
Executive Creative Director/Head of Design: Chris Rowson
Motion Graphics Designer: Seokmin Hong
Senior Designer: Robyn Makinson
Head of Production: John Doris
Executive Producer: Chris Klein
Producer: Kelly Sutton
Producer: Sarah Haroldson
Editor, RedSlash: Andrew Nethery
Post Producer, RedSlash: Pietra Cangialosi
Group Account Director: Carrie Lipper
Account Director: Mark Donohue
Account Manager: Jeannine Yawn
Associate Account Manager: Isabella Dahlke
Senior Business Affairs Manager: Stephanie Ambroise
Global Director of Strategy: Sami Salmenkivi
Travelers Insurance Company
Lisa Caputo | EVP, Marketing, Communications and Customer Experience
John Morris | VP, Advertising & Media
Peter Wiggenhauser | Sr. Director, Advertising & Media
LOBO (Animation)
Production Company: LOBO
Director: Guilherme Marcondes
Executive Producer: Luis Ribeiro
Producer: Gabriela Leal
Head of Production: Clara Morelli
Coordinators: Helena Jardim, Rosângela Gomes
Art Director: Felipe Jornada
Concept Artists: Felipe Jornada, Fernando Heynen, Wilson Panassi Storyboard: Libero Malavoglia
CG Director: Mauricio Lobel
Modeling: Eiti Sato, Bruno Sader, Marcel Nilo, Cristiano Porfirio, Nathalia Curi, Frederyco Martins
Lead Rigging: Flavio Castello
Rigging: Alexandre Marassá, Felipe Gimenes, Lucas Magalhães Costa, Henrique Ribeiro Animation Supervisor: Leonardo Cadaval
Lead Animator: Marcio Nicolosi
Animators: Michael Maron, Chris Mayne, Luke Randall, Caleb Lemotte, Nathalia Lemotte, Matt Sackley, Detuco, Norman Lemes, Hannry Pschera, Jerome Saravas, Jannaina Bonacelli, Raphael Vinicius, Ronaldo Brito
Lookdev: Marinho Silva
Textures: Bruno Sader
Render: Marinho Silva, Alexandre Agostini, Rafael Braga
Lead Compositor: Diogo Girondi
VFX 2D: Mauricio Reis
VFX/Simulation: Luis Duarte
Color Grading: Mikey Rossiter
Editor: Bruno Carelli and José Eduardo Ambrosio
Tracking: Mauricio Lobel, Leandro Pena
Director of Photography: Lucas Andrés Barreto
1st Assistant Camera: Caio Nigro
2nd Assistant Camera: Rodrigo Guerra da Silva
Motion Control: Drive Motion Control
Stop Motion Animation Director: Lee Peffer
Electrician: Cleber Almeida da Silva
Assistant Director / Line Producer: Adriana Oda
Producer: Chélide Teixeira
Assistant Producer: Jeferson Tiago Lopes
Driver: José César de Queiróz Mazzei
Art Director: Fabiana Fukui
Set Designer: João Cunha
Model Makers: João Cunha, William Pereira, José Paulo da Silva, Zsazsa Fernandes, Vermelho Steam
Assistant Model Maker: Arthur Araujo
Seamstress: Zsazsa Fernandes
Assistant Art Director: Michelle Chuang
Art Interns: Luiza Faria, Marina Rosa
Variable (Live Action)
Production Company: Variable
Director: Steve Hoover
Director of Photography: Daniel Stewart
Executive Producer: Tyler Ginter
Executive Producer: Alex Friedman
HoP/Supervising Producer: Paige DeMarco
Producer: Jon Simonetta
Production Coordinator: Rocco Campanelli
AC/DIT: Jeff Levine
Gaffer: Michael Winn
Sound Mixer: Owen Bradford
HMU: Melissa Martin
Cartel (Editorial)
Edit Company: Cartel
Editor: Chris Catanach
Executive Producer: Lauren Bleiweiss
Producer: Joanna Hall
Assistant Editors: Zach Kaigler, Dan Gutterman
The Mill (Color, clean-up, finishing)
VFX Production: The Mill
Executive Producer: Heath Raymond
Producer: Lauren Orban
Production Coordinator: Roberto Herrera
2D Lead Artist: Drew Maloney
Color: The Mill
Colorist: Michael Rossiter
Color Producer: Evan Bauer
Color Assist: Nate Seymour
MUSIC
Song: "You're My Best Friend" Andrew Simple
Music Consultant: ELIAS Music
EP: Joey Netter
Music Producer: Matt Phenix
Creative Director: Eric Ronick
Mix: Zach Golden
Sound Design: Evan Wood
Live Action Track: Sea Of Love (No Groove)
Artist: Adi Goldstein
Music Library: FLIKTRAX