Macy's Kicks Off the Holiday Season with a Charming Little Space Story
Consumption knows no gravity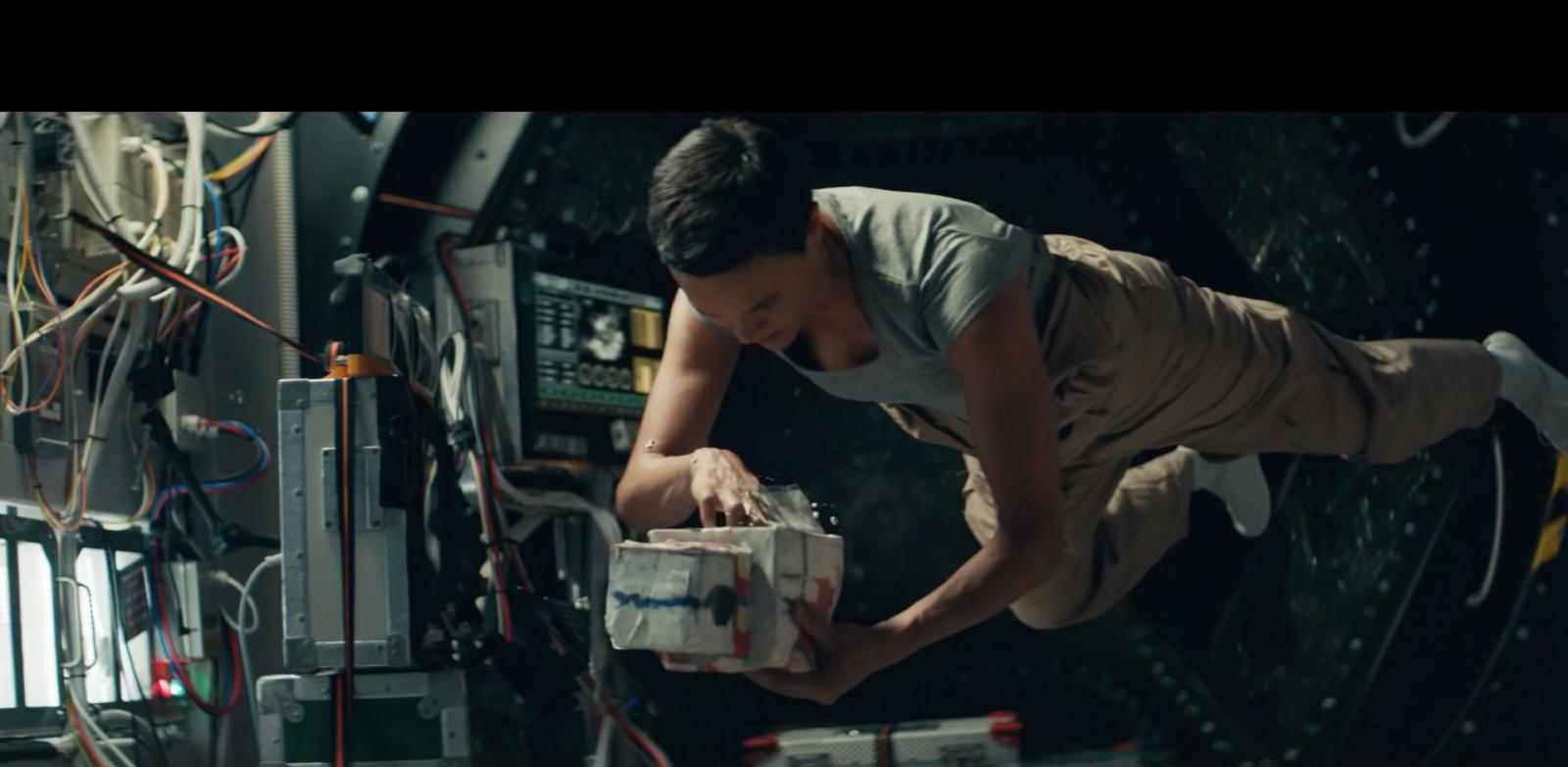 By Angela Natividad
Halloween is barely over, Thanksgiving's still on the way, and we've already got a holiday spot on the docket.
Macy's kicks off the season's campaigning with "Space Station." Don't expect any Wu-Tang shenanigans here: Created by BBDO New York, it's a warm story of an astronaut and her daughter Mia, who's given her a papier-mâché snowman called Sunny to keep her company in space's endless night.
Because it's not easy to take time off in the middle of a zero-gravity mission, the astronaut admits she probably isn't going to make it back in time to open presents with the family. And while Mia's sorry about that, she's already prepared a contingency plan.
Sunny is more than just a comforting reminder of home. On Christmas Day, its back opens to reveal the gift of a snowglobe encased in styrofoam, which consequently goes flying around the space station.
Astronauts, watch your gears! Our worst fear was that this would turn out in life-ending mayhem, like that scene in Gravity. There's a reason Scrabble pieces are Velcroed!
But this is a holiday spot for a department store, and nothing bad happens ever in that snowglobe. So it goes here: The styrofoam serves only to bring the spirit of Christmas aboard. It ends with the astronaut floating in wonder amid flaky white, encased in a globe of her own.
"Believe in the wonder of giving," Macy's concludes.
The spot—frankly a nice way to kick off the next few months—will run on TV and in social.
CREDITS
Macy's Holiday Anthem 2018 – Space Station
BBDO Creative Credits
Worldwide Chief Creative Officer: David Lubars
Chief Creative Officer New York: Greg Hahn
EVP, Executive Creative Director: Danilo Boer
EVP, Executive Creative Director: Marcos Kotlhar
SVP, Senior Creative Director: Tom Kraemer
SVP, Senior Creative Director: Peter Alsante
VP, Creative Director: Bianca Guimaraes
Senior Project Manager: Noreen Masih
VP, Group Executive Producer: Dan Blaney
Executive Producer: Katie Porter
Associate Producer: Corie Rosenblatt
Business Affairs Manager: Nancy Espinal
SVP, Director of Music: Rani Vaz
Music Producer: Julia Millison
SVP, Group Planning Director: Yin Chung
VP, Planning Director: Liz Simons
EVP, Senior Director: Corey Cirillo
Account Director: Justin Perrelli
Account Executive: Charlie Kunze
Account Executive: Clare Driggs
Production: Epoch Films
Director: Martin De Thurah
EP: Melissa Culligan
Line Producer: Michaela Johnson
DP: Chayse Irvin
Editorial: Work Editorial
Executive Producer: Erica Thompson
Sr Producer: Jamie Lynn Perritt
Producer: Chris Delarenal
Editor: Rich Orrick
Assistant Editor: Theo Mercado
VFX: Blacksmith
VFX Supervisor / Lead Compositor: Daniel Morris
VFX Supervisor: Iwan Zwarts
VFX/CG Supervisor: Olivier Varteressian
Executive Producer: Charlotte Arnold
VFX Producer: Bindy St. Leger
CG Artist: Tuna Unalan, Michael Marsek, Casey Reuter, Vitaliy Burov
CG FX Artist: Rick Walia
Compositors: Robert Bruce, Tim Reagan, Nick Tanner, Jacob Slutsky, Yebin Ahn
Matte Painter: Sue Jang
Music: Soundtree Music
Executive Producer: Jay James
Music title: HOME
Composed by Joel Hartman for Soundtree Music
Published by Soundtree Music Publishing
Head of Music Production: Luis Almau
MD/Producer: Jay James
Final Mix: Sonic Union
Mixer: Steve Rosen
Sound Designer: Brian Emrich
Read the full article HERE.