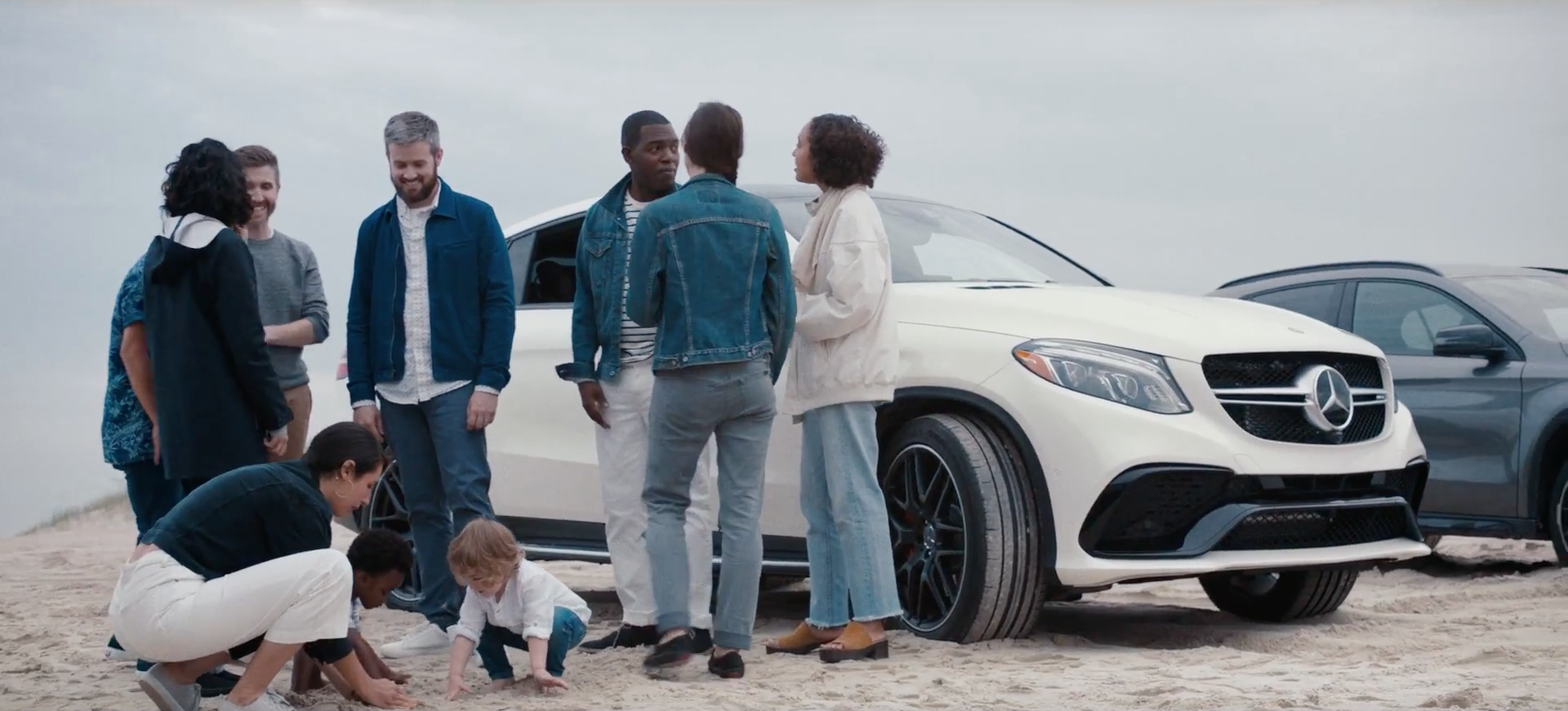 Creative editorial shop Uppercut editor Paul La Calandra teams up with Curfew and director Jason Evans to create a moving and timely narrative of family and acceptance in a new Mercedes-Benz commercial "Chosen Family," out of The Mixx. Celebrating Pride Month, the spot features people of various ethnicities, genders, sexual orientations, and walks of life speak on what a "chosen" family means to them, and why family is not always defined by blood.
Notes La Calandra, "It's always a privilege to work on a socially-driven campaign, and we were really excited to be a part of a Pride Month release. Jason had a very clear vision of what he wanted, but was open to a highly collaborative process, allowing us to craft a fluid narrative."
Credits:
Agency: The Mixx
Production Company: Curfew
Director: Jason Evans
Prod Co. Producer: Spencer Dennis & Mark Smith
Art Director: Angelo Alcasabas
Copywriter: Elizabeth Wallace
Project Manager: Tricia Falls
Editorial: Uppercut
Editor: Paul La Calandra
Assistant Editor: Tyler Horton
Head of Production: Julia Williams
Executive Producer: Kathrin Lausch
Post Producer: Lisa Sadek
Finishing: John Geehreng/Ben Williams
Color: CO3- Sophie Borup
Audio: Heard City
About Uppercut
Uppercut is a bicoastal creative studio elevating post production across NYC, LA and Boston. Partnered with ZERO for visual effects, the dual studios fuse a boutique approach with a robust technical backend to concentrate on creativity and innovation across editorial, CG, VFX, animation and finishing.
Focused on telling stories at the intersection of entertainment, advertising and technology, this collective of passionate editors, creative directors, visual effects artists and producers are driven by dynamic, visually-driven narratives for commercials and feature films alike. Partnering with directors, studios, agencies and brands, the company's work elicits emotion and impacts audiences.