Teams with Reel FX to make a custom trailer to amp up viewers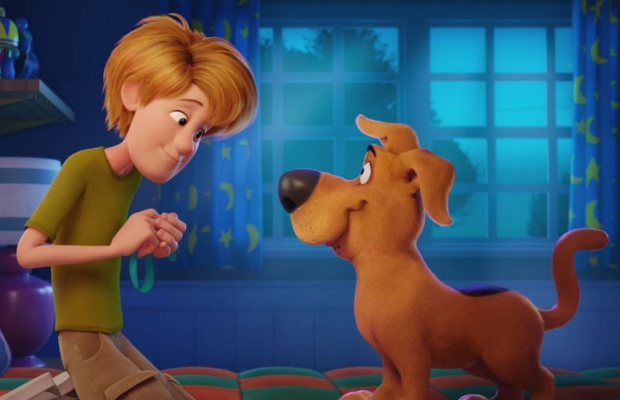 Warner Animation Group has launched the first official trailer for SCOOB!, the first full-length, animated theatrical Scooby Doo adventure, featuring an all-star voice cast including Mark Wahlberg, Zac Efron, Amanda Seyfried and Gina Rodriguez. ATK PLN worked closely with sister company Reel FX, who is in production on the feature, to make a custom trailer full of the film's excitement and adventures to amp up viewers.
Combining feature film production value with strategic marketing insight gleaned from work with top brands including FritoLay, Mercedes, AT&T and LEGO, ATK PLN worked closely with SCOOB! director Tony Cervone to keep the finely-tuned visual approach intact. Alongside their work on the SCOOB! trailer, ATK PLN continued to work directly with Warner Bros. and Cervone on the fully integrated marketing campaign for the film, with a broad spectrum of work ranging from additional video to social media and print.
The first full-length animated Scooby-Doo adventure for the big screen, SCOOB! is slated to hit theatres on May 15, 2020. The never-before-told stories of Scooby-Doo's origins and the greatest mystery in the career of Mystery Inc., it reveals how lifelong friends Scooby-Doo and Shaggy first met and joined with young detectives Fred, Daphne and Velma to form the famous Mystery Incorporated. Now, with hundreds of cases solved and adventures shared, Scooby and the gang face their biggest, most challenging mystery ever: A plot to unleash the ghost dog Cerberus upon the world. As they race to stop this global 'dogpocalypse', the gang discovers that Scooby has a secret legacy and an epic destiny greater than anyone imagined.
The SCOOB! marketing campaign joins a growing stream of promotional campaigns ATK PLN has created for some of the top animated feature films from recent years, including UglyDolls, The LEGO Movie 2: The Second Part and The LEGO NINJAGO Movie.
CREDITS
CLIENT: Warner Animation Group
ANIMATION
ANIMATION: ATK PLN
CG SUPERVISOR: Jeff Masters
LIGHTER/COMPOSITOR: Michael Zollinger
LIGHTER/COMPOSITOR: Shannon Thomas
SENIOR LIGHTER/COMPOSITOR: Lyn Caudle
LIGHTER/COMPOSITOR: Sungman Pyun
FX ARTIST: Chad Moseley
MODELING/SURFACING: Daniel Ries
ASSISTANT EDITOR: Steven Happel
LAYOUT ARTIST: Rod Douglas
TECHNICAL SUPERVISOR: Jon Speer
TECHNICAL DIRECTOR/CROWDS: Tony Fan
JUNIOR TECHNICAL DIRECTOR: Callista Talliaferro
PRODUCER: Justin Skerpan
PRODUCTION ASSISTANT: Jeanine Sybico
ANIMATOR: Daniel Caylor
ANIMATOR: Peer Lemmers
ANIMATOR: Chris Mayne
ANIMATOR: Mack Bo Ross
ANIMATOR: Rob Somers
ANIMATOR: Larry Vasquez
ANIMATION LEAD: Darrell Vasquez