Molly Ringwald Crowns Her Favourite Avocados in Super Bowl Spot
Energy BBDO developed the spot for Avocados From Mexico for the second year running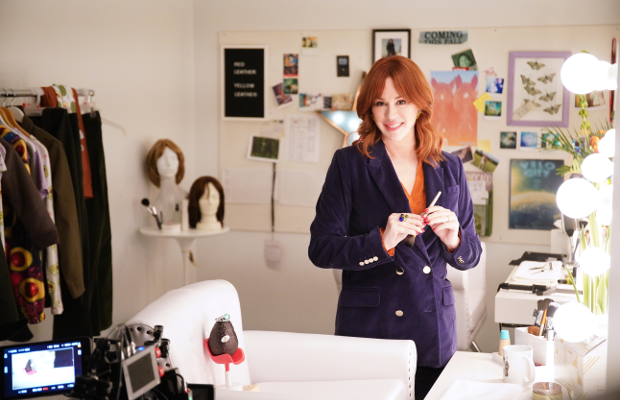 Avocados From Mexico today announced in their first teaser, titled 'Tiara', that they've partnered with Golden Globe nominated actress, sing and author, Molly Ringwald for their 2020 Super Bowl advertisement. Glimpse a sneak peek at what the Always Worth It brand and Molly are cooking up for this year's Big Game in the 'Tiara' trailer.
"Our creative concept is a lot of fun and brings together a few of our favourite things – avocados, Molly Ringwald and of course, humour" said Kevin Hamilton, head of brand marketing, pr and strategy at Avocados From Mexico. "We felt Molly was the perfect fit for the brand given her prestigious career and the fact that she genuinely loves Avocados From Mexico."
In the first teaser, fans can watch Molly prep one of the Avocados From Mexico in its hair and makeup chair before the pair have their big Super Bowl ad moment. Even a star like Molly Ringwald can see that Avocados From Mexico are always worth the extra attention.
"When I first heard about this opportunity, not only was I excited because it's my first Super Bowl ad, but i was thrilled to work with a brand that I am both familiar with and eat on a regular basis" said Molly. "Avocados From Mexico are worth it because they are healthy, delicious on everything and always in season. I hope people love this funny, entertaining ad as much as I've loved filming it."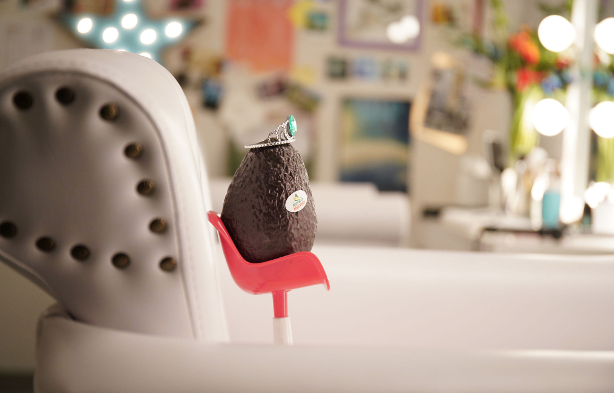 For the second year running, Avocados From Mexico's big game campaign was developed with creative agency partner Energy BBDO.
CLIENT: Avocados From Mexico
AGENCY: Energy BBDO
CREATIVE
CHIEF CREATIVE OFFICERS: Josh Gross, Pedro Pérez
ASSOCIATE CREATIVE DIRECTORS: Colin O'Toole, Hansel Quintela
ART DIRECTOR: McKailey Carson
COPYWRITER: Tracy Silagi
AGENCY
PRESIDENT AND CEO: Jeff Adkins
CLIENT SERVICE DIRECTOR: Bianca Dordea
ASST. ACCOUNT EXECUTIVE: LaSalle Smith
GROUP STRATEGY DIRECTOR: Shannon Smiley
STRATEGY DIRECTOR: Jemilly Castro
PROJECT MANAGERS: Blue Smith, Jake McGowan
INTEGRATED PRODUCTION
HEAD OF INTEGRATED PRODUCTION: John Pratt
EXECUTIVE PRODUCER: Jeff Davis
PRODUCER: Brittany Peskind
PRODUCER: Lily McNamara
EXECUTIVE DIRECTOR OF MUSIC: Daniel Kuypers
DIRECTOR OF INTEGRATED BUSINESS AFFAIRS: Frank Tavalino
BUSINESS MANAGER: Katie Rogulich
GROUP TALENT MANAGER: Mariellen Golfis
PRODUCTION
PRODUCTION COMPANY: Moxie Pictures
DIRECTOR: Frank Todaro
EXECUTIVE PRODUCER: Karol Zeno
LINE PRODUCER: Laura Henif
EDITING
EDITORIAL: Cartel
EDITOR: Kevin Zimmerman
ASSISTANT EDITOR: Mark Sheridan
VISUAL EFFECTS
VISUAL EFFECTS: Flare Chicago
SENIOR POST PRODUCER: Jenny McDonald
POST PRODUCER: Samantha Vaupel
DESIGN LEAD: Hung Vinh
DESIGNER: Viktoryia Kryvanos
FLAME LEAD: Mark Anderson
FLAME ASSIST: Jason Kerman
COLOUR
COLOUR: Nice Shoes
COLOURIST: Maria Carretero
COLOUR ASSISTANT: Alex Frankland
PRODUCER: Serena Bove
EP: Tara Holmes
SOUND
AUDIO: Flare Chicago
SOUND ENGINEER: Steven Aguilar
SENIOR POST PRODUCER: Jenny McDonald
POST PRODUCER: Samantha Vaupel
MUSIC COMPOSER: Andrew Oye
MEDIA
MEDIA AGENCY: Havas Media
SVP, GROUP ACCOUNT DIRECTOR: Bob Galietti
SVP, STRATEGIC INVESTMENTS: Jeff Gagne
VP, ACCOUNT DIRECTOR: Katie Koecheler
DIGITAL AGENCY
DIGITAL AGENCY: Richards/Lerma
PRINCIPAL & FOUNDER: Pete Lerma
PRINCIPAL, CREATIVE DIRECTOR: Aldo Quevedo
DIRECTOR, DIGITAL STRATEGY: Francisco Cardenas
DIGITAL MEDIA AGENCY
DIGITAL MEDIA AGENCY: RO2
CEO: Rodrigo Vallejo
DIGITAL DIRECTOR: Juan Pablo Achinte
SR. MEDIA PLANNER: Juanita Fierro
SR. MEDIA PLANNER: Tania Lazarus
PUBLIC RELATIONS
PR AGENCY: Padilla
ACCOUNT SUPERVISOR: Kayla Kaplan
Read the original piece here.