Colorist Yulia Bulashenko joins Nice Shoes' Toronto team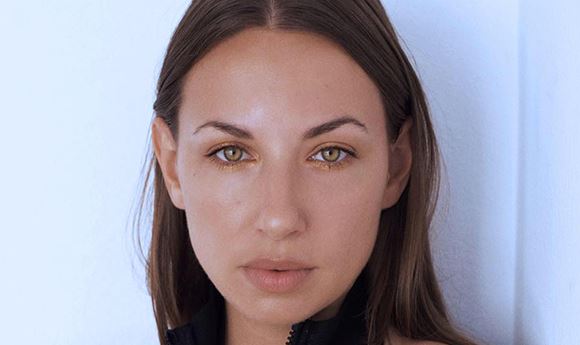 New York City-based creative studio Nice Shoes  has grown its Toronto team with the recent addition of colorist Yulia Bulashenko. She brings over seven years of experience as a freelance colorist, working on projects for clients such as Nike, Volkswagen, MTV, Toyota, Diesel, Uniqlo, Uber, Adidas and Zara, among numerous others.
Bulashenko has a passion for cinema and photography, and works to blend technical perfection with beauty and art. She has worked on commercials, music videos, fashion and feature film projects. Some of her credits include Sia and Diplo's (LSD) Audio music video; Sound and Vision, a tribute to the late singer David Bowie directed by Canada, for whom she has been a colorist of choice for the past five years; and the feature films The Girl From The Song and Gold. While she will be based out of Nice Shoes' Toronto studio, Bulashenko will also available remotely via Nice Shoes's New York, Boston, Chicago and Minneapolis spaces.
"Joining Nice Shoes gives me the opportunity to work with new clients, take on different types of projects, and collaborate with a number of talented teammates is really exciting for me as an artist," says Bulashenko. "I'm looking forward to bringing my vision to a new market and continuing to expand my craft into new genres."
Bulashenko began her career as a fashion photographer, organically transitioning into creating fashion films. Through handling all of the post production on her own film projects, she discovered a passion for the nuanced art of color. After building relationships with a number of collaborators, she began taking on projects as a freelance colorist, working with clients in Spain and the UK, and quickly establishing herself as a sought-after talent for exquisite color grading on a wide range of projects throughout Europe, Mexico, Qatar and India.
"We're excited to announce Yulia as the first of a number of new signings as we enter our fourth year in the Toronto market," says managing director Justin Pandolfino. "Bringing her onboard is part of our ongoing efforts to unite the best talent from around the world to deliver stunning design, animation, VFX, VR/AR, editorial, colour grading, and finishing for our clients."
Check out the original piece here.