Up-and-Coming Directors: The Spring Collection
Women filmmakers delve into social injustice, giving voice to the marginalized, and "crafted realism"
A SHOOT STAFF REPORT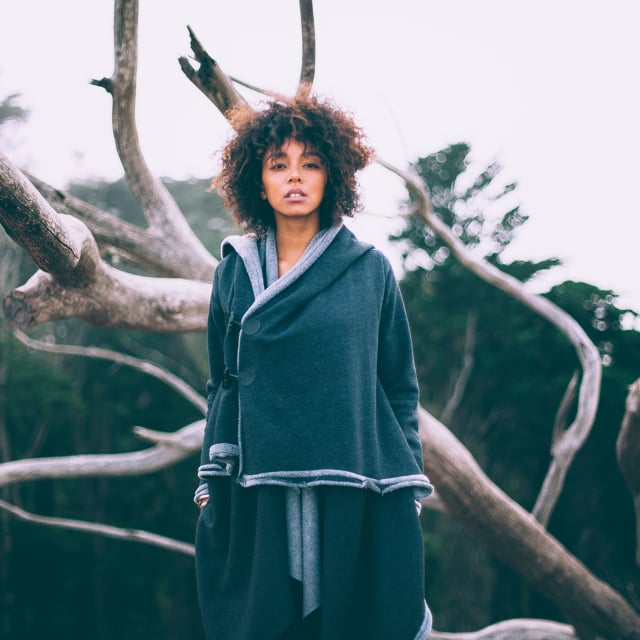 SHOOT's spring ensemble of up-and-coming directors includes a Grammy Award nominee whose work helps shed light on social injustice–and who now pairs with a company known for helping to create content with a social conscience.
Also in the mix is a filmmaker whose efforts chronicle global youth culture and marginalized communities–as well as efforts to elevate the human condition as reflected in a recent film kicking off a series for Nike.
And rounding out our coterie of talent is a director who has diversified into an ad discipline often reserved for men, breaking through that barrier with her own brand of self-described "crafted realism."
Here's our spring collection of several promising directors to watch:
Savanah Leaf
Filmmaker Savanah Leaf has a penchant for using art to raise awareness of social injustice with music videos ranging from Gary Clark Jr.'s "This Land" to a poignant contemporary take on Marvin Gaye's iconic 1971 song "What's Going On." The latter was the first of Universal Music's new "Never Made" series for great songs that never had a music video. By focusing on current racial and social struggles in the U.S. (including the water crisis in Flint, Mich.), the "What's Going On" clip highlights the ongoing relevance of Gay's musical query nearly 50 years later.
Meanwhile in "This Land," singer and guitar prodigy Clark opens up about the racism and resulting anger, angst and pain he's experienced as a black man in America. "This Land" earned Leaf a 2020 Grammy nomination for Best Music Video.
Leaf credited Clark for his "deeply personal and meaningful music." The challenge, she said, was for her to make a similarly meaningful piece of art, in this case a video, representative of the song. She was surprised to garner a Grammy nod in the process, describing the recognition as a bonus added onto the honor first and foremost of Clark entrusting her with his music.
Part of that trust may have been rooted in her track record of eloquence on race and other social issues. Back in 2018, Leaf's impactful short film The Ayes Have It gained acclaim. In it she visually interprets Tiana Clark's poem of the same title. The short is a response to the deaths of young black men Emmett Till and Trayvon Martin, tragedies some 60 years apart yet with disturbing parallels.
Park Pictures gravitated to Leaf and her body of work, recently taking up representation for the director spanning branded content, commercials and music videos. Park Pictures' executive producer Jackie Kelman Bisbee described Leaf as "a fresh and powerful voice in the world of storytelling. From her evocative and poignant music videos to her beautifully crafted and socially impactful short films, Savanah's work is infused with humanity and hope."
Conversely, Leaf felt an affinity for Park Pictures, citing the company's work which has been spurred on by–while also promoting–a deep and abiding social conscience. This was evident over two nights of the Creative Arts Emmy Awards one weekend last year in Los Angeles. On the first evening of the Creative Arts proceedings, Park Pictures Features–sister company to spot production house Park Pictures–won the Emmy for Exceptional Merit in Documentary Filmmaking for The Sentence (HBO), tying with RBG (CNN), a portrait of Supreme Court Justice Ruth Bader Ginsburg, for the honor. The Sentence over a 10-year span follows the unjustly harsh sentencing and incarceration of Cindy Shank (due to drug violations by her late boyfriend), showing us the toll on her family–particularly her three daughters–and then her eventual release when granted clemency in 2016 by President Obama. The Sentence was a passion project of Shank's brother, director/producer Rudy Valdez.
The Washington Post reported that The Sentence distilled the criminal justice issue down to a touching, personal story which became more relatable, helping move a number of legislators to rethink their hard-line stance, making punishment more proportional to the nature of the crime. This in turn helped to yield passage of The First Step Act which reduces mandatory minimum sentences for nonviolent offenders in federal prisons and allows some people to be incarcerated closer to their homes to allow families to more easily visit their loved ones.
Moving to the second and concluding night of the Creative Arts ceremony, Park Pictures and Wieden+Kennedy took home the primetime commercial Emmy Award for Nike's "Dream Crazy," directed by Lance Acord, Emmanuel "Chivo" Lubezki and Christian Weber. "Dream Crazy" features star and not so prominent athletes striving to excel. Narrated by former NFL quarterback Colin Kaepernick, the spot also touches on the controversy of NFL players kneeling during the national anthem to protest racial inequality and instances of police brutality. Kaepernick was the first player to protest in this manner during NFL games, leading to his, some contend, being banished from playing professional football.
Kaepernick first appears on camera midway through the commercial. As his face is revealed, a reflection of an American flag is visible on a building facade behind him. At the start of the ad, Kaepernick says, "If people say your dreams are crazy, if they laugh at what you think you can do, good. Stay that way because what nonbelievers fail to understand is that calling a dream crazy is not an insult. It's a compliment."
Leaf said that Bisbee and her Park colleagues are very "socially conscious and involved." The director felt simpatico with Park, prompting her decision to make the company her filmmaking roost. "It's important for me to have people around me with similar beliefs, commitments and goals," Leaf affirmed. "I felt aligned with the company."
Leaf also feels that the stars are starting to align for her in the advertising space, noting that brands are becoming increasingly interested in "telling stories that are true," seeking out filmmakers who can connect with and speak to audiences. "They're looking for an honesty in storytelling that connects people with something that's beyond themselves. It's exciting to get the opportunity to do this in the commercial world."
The director has already made inroads in the ad arena, in part stemming from her background as a competitive athlete. Her experience as a 2012 Olympian volleyballer lends unique insight which she has applied to directorial collaborations with such brands as Nike, Adidas and Fila.
Leaf's initial exploration of a career in filmmaking came about when she sustained an injury which forced her to take a year off from sports to fully recover. During that time off, she became interested in photography, worked at a music video company and made a short film. She then began to work professionally on videos and commercials while continuing to turn out shorts of her own on the side. As a self-taught director who was an industry outsider, she brought a fresh perspective and dimension to filmmaking, which started to garner attention. Prior to joining Park Pictures earlier this year, she established herself at production house Doomsday.
As for what's next, in addition to pursuing projects via Park Pictures, Leaf is currently gearing up to release The Heart Still Hums, a personal documentary about adoption and her close relationship with her younger sister.
Read the full article on SHOOT.