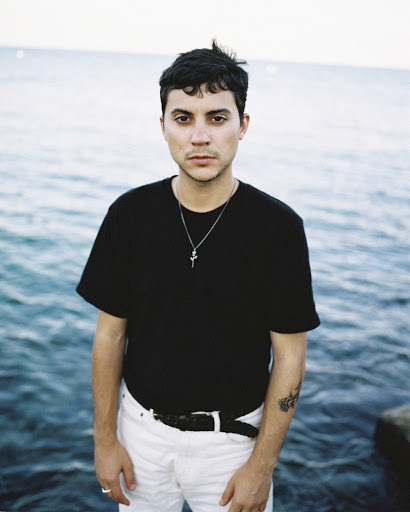 Production company Park Pictures has signed director Roger Guàrdia for U.S. commercial and music video representation. Breaking stylistic boundaries in digital media, the NYC-based director lends a dynamic cinematic style with a strong focus on interesting human subjects to international work spanning music videos and commercials. He has helmed compelling spots for the likes of Nike, Converse, Stella McCartney, UNICEF, Huawei, and Adidas, among other major brands.
Click HERE to see Guàrdia's reel.
"Roger's deep, heartfelt work and dynamic visual storytelling easily caught our attention, making him the perfect fit for Park," notes Park Pictures Co-Founder and Executive Producer Jackie Kelman Bisbee. "We're excited to welcome him to our roster."
"Park Pictures is well known for their expertise in craft, pushing talent and going above and beyond for every project," adds Guàrdia. "I can't wait to start collaborating and expanding our visual universe together. Peace!"
Born and raised in the suburbs of Barcelona before attending college in that city, Guàrdia's strong family ties to the underground music industry helped him kickstart his career as a director. Working on experimental projects and clips for the best local underground artists while at university, he quickly graduated to collaborating with Internationally-recognized labels such as Warp, Captured Tracks, and Sony Music. He began directing videos for talent including Battles, Bad Gyal and Mourn, among others, represented by RadicalMedia in the U.S. before joining the Park Pictures roster. He is currently represented by CANADA in London. 
For his outstanding work, Guàrdia has garnered nominations to International awards circuits, including a 2018 UKMVA nomination for the music video "Irrational Friend" by Mourn. 
About Park Pictures
Founded in 1998 by Executive Producer Jacqueline Kelman Bisbee and renowned filmmaker/cinematographer Lance Acord, bicoastal/London-based Park Pictures has an auspicious track record of discovering and mentoring new filmmaking talent and infusing all projects with big screen production values. Park Pictures has forged strong partnerships with agencies and clients by engaging all members of its team in creative problem solving.
Park Pictures has earned the highest accolades for their work, including an Oscar, three Emmys, and numerous Cannes Lions. In commercial work, Park Pictures won the 2014 Emmy for Outstanding Commercial for Apple "Misunderstood" and the 2019 Emmy for Outstanding Commercial for Nike "Dream Crazy". The company also landed the Cannes Lions Palme d'Or in 2019, the highest honor production companies can receive.
After winning an Academy Award in 2010 for live-action short "The New Tenants" starring Vincent D'Onofrio, Park Pictures founded the Park Pictures feature division, headed by Producer Sam Bisbee, Jacqueline Kelman Bisbee and Lance Acord. Park Pictures Features has produced ten feature films, nine of which premiered at the Sundance Film Festival. Most recently, Park Pictures showcased three films at the 2018 Sundance Film Festival, including the closing night movie Hearts Beat Loud, the Sundance Next Fest program film An Evening with Beverly Luff Linn, and the Emmy-winning documentary The Sentence. The Sentence earned the annually-coveted Audience Award and was acquired by HBO for US television and streaming rights. Hearts Beat Loud, starring Nick Offerman, sold to Gunpowder & Sky for U.S. distribution and Sony Pictures Worldwide Acquisitions for international distribution. In 2019, The Sentence was honored with an Emmy Award for Exceptional Merit in Documentary Filmmaking.