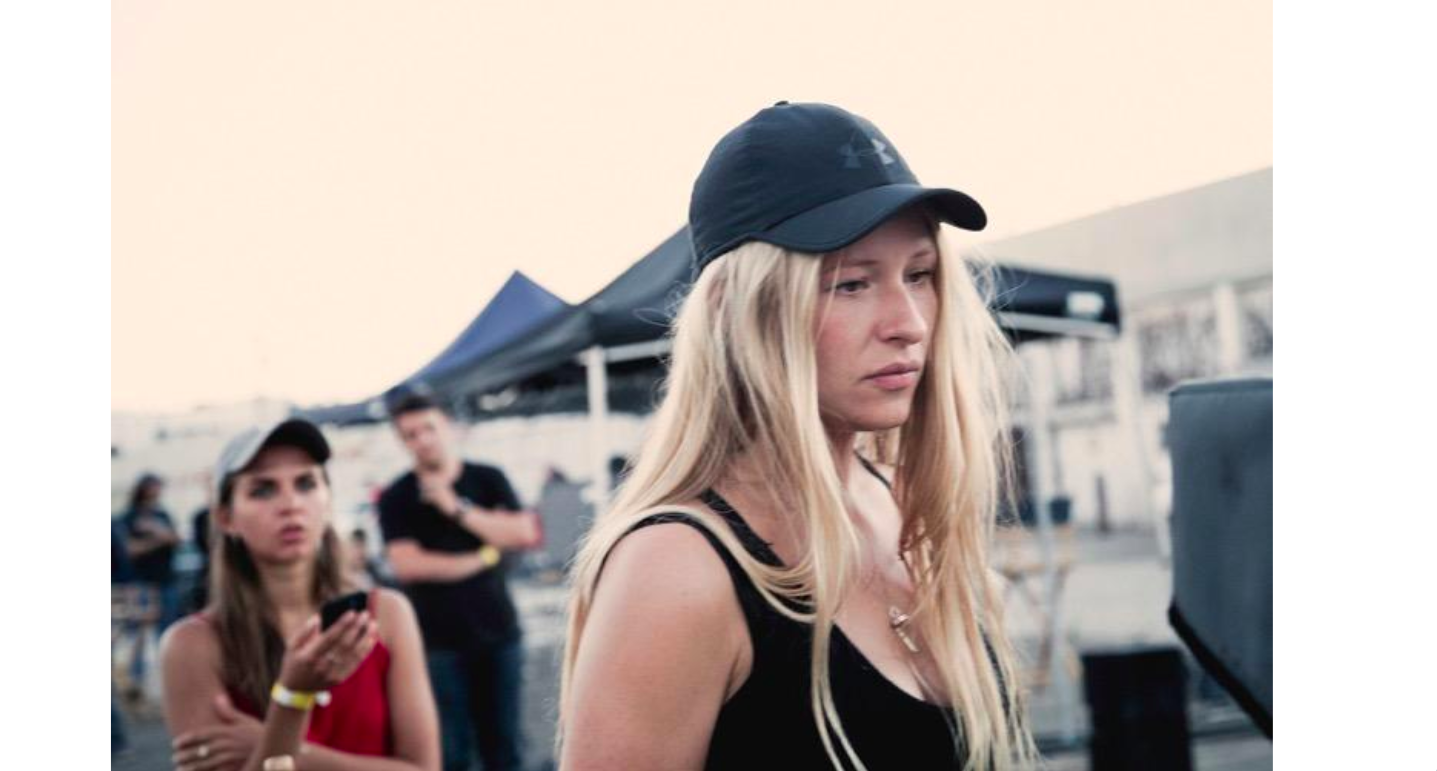 U.S. and London-based production company Park Pictures has signed director Georgia Hudson for representation in the U.S., UK and Netherlands, for commercials, branded content and music videos. Georgia grew up in London and attended Camberwell Art School. Here she fell in love with the moving image, making 16mm performance art films.  After graduating, she started working in fashion, art directing runway shows and making short fashion promos. Head-hunted by i-D magazine, she went on to write and make documentaries and art films for them.
Hudson's films have a cinematic elegance that celebrates the human form, heightening our connection to her subjects' stories through riveting movement and dynamic camera perspectives. Georgia's soulful work embodies her passion for music and dance and its ability to express human emotion in ways words cannot.
Georgia has directed projects for brands such as Under Armour and Dick's Sporting Goods with her unique visual intensity. She has made highly stylized videos for leading artists including P!nk, Loyle Carner and Glass Animals. These gained wins and nominations in multiple categories at MTV, Ibiza VMAs, Berlin MVA, UKMVA and MOBO awards. After the premiere of her P!nk music video "What About Us," Hudson was nominated for Best Director by the 2017 UK MVAs.
Click HERE to view Hudson's work.
Park Pictures Executive Producer Jackie Kelman Bisbee states, "Every once in a while, you see an emerging director's work and know you've seen the next generation of exceptional talent. Georgia Hudson is that director for us. Her meticulous attention to choreography and camera movement creates powerful and dramatic films. She applies her bold and poetic style to everything she touches, whether it be music videos, commercials or short films. We are thrilled to have Georgia as part of the Park family."
Adds Hudson, "Not only is Park Pictures owned and run by one of the most charismatic and motivated women that you could meet, they have an insanely good roster of directors who make authentic and soulful work that holds impact and gravity. It is absolutely wild to be able to join that tribe and be a part of the artistic diversity and freshness that, as a company, Park has always naturally sustained. More than anything, I love that Park Pictures has a long history of creating meaningful and conscientious moving image. This company shone out to me as the place to go to have your creativity protected and projected by a group of incredibly experienced EP's, sales reps and individuals."
London EP/ MD Stephen Brierley concludes, "Georgia's background in art and fashion cuts into all her work, which is beautiful and aesthetically dynamic, creating a strong emotional connection with audiences. She has a great future ahead and we are delighted that she has chosen to join us at Park.
Hudson is currently directing the short film Temper, an arts documentary investigating youth culture and grief, slated for release in 2018.
About Park Pictures
Founded in 1998 by Executive Producer Jacqueline Kelman Bisbee and renowned filmmaker/cinematographer Lance Acord, Bicoastal/London-based Park Pictures has an auspicious track record of discovering and mentoring new filmmaking talent and infusing all projects with big screen production values. Park Pictures has forged strong partnerships with agencies and clients by engaging all members of its team in creative problem solving.  
Park Pictures has earned the highest accolades for their international work, including an Oscar, an Emmy, and numerous Cannes Lions. Nominated three times, Lance Acord and Park Pictures won the 2014 Emmy Award for Outstanding Commercial for Apple "Misunderstood."  Known for their story-driven film work, Park Pictures has been selected for Creativity's "Production Company A-List" for nearly ten consecutive years. In 2015, co-founder Jacqueline Kelman Bisbee was selected for the 2015 Cannes Lions Film Craft jury and Advertising Age's prestigious 'Women to Watch' honor.
After winning an Academy Award in 2010 for the company's first narrative film, live-action short The New Tenants starring Vincent D'Onofrio, Park Pictures founded the Park Pictures feature division, headed by Producer Sam Bisbee, Jacqueline Kelman Bisbee and Lance Acord. Park Pictures Features has produced ten feature films, nine of which premiered at the Sundance Film Festival. Most recently, Park Pictures showcased three films at the 2018 Sundance Film Festival, including the closing night movie Hearts Beat Loud, the Sundance Next Fest program film An Evening with Beverly Luff Linn, and the documentary feature The Sentence. The Sentence especially resonated with attendees and earned the annually-coveted Audience Award. Hearts Beat Loud, starring Nick Offerman, recently sold to Gunpowder & Sky for U.S. distribution and Sony Pictures Worldwide Acquisitions for international distribution, and The Sentence was acquired by HBO for US television and streaming rights.