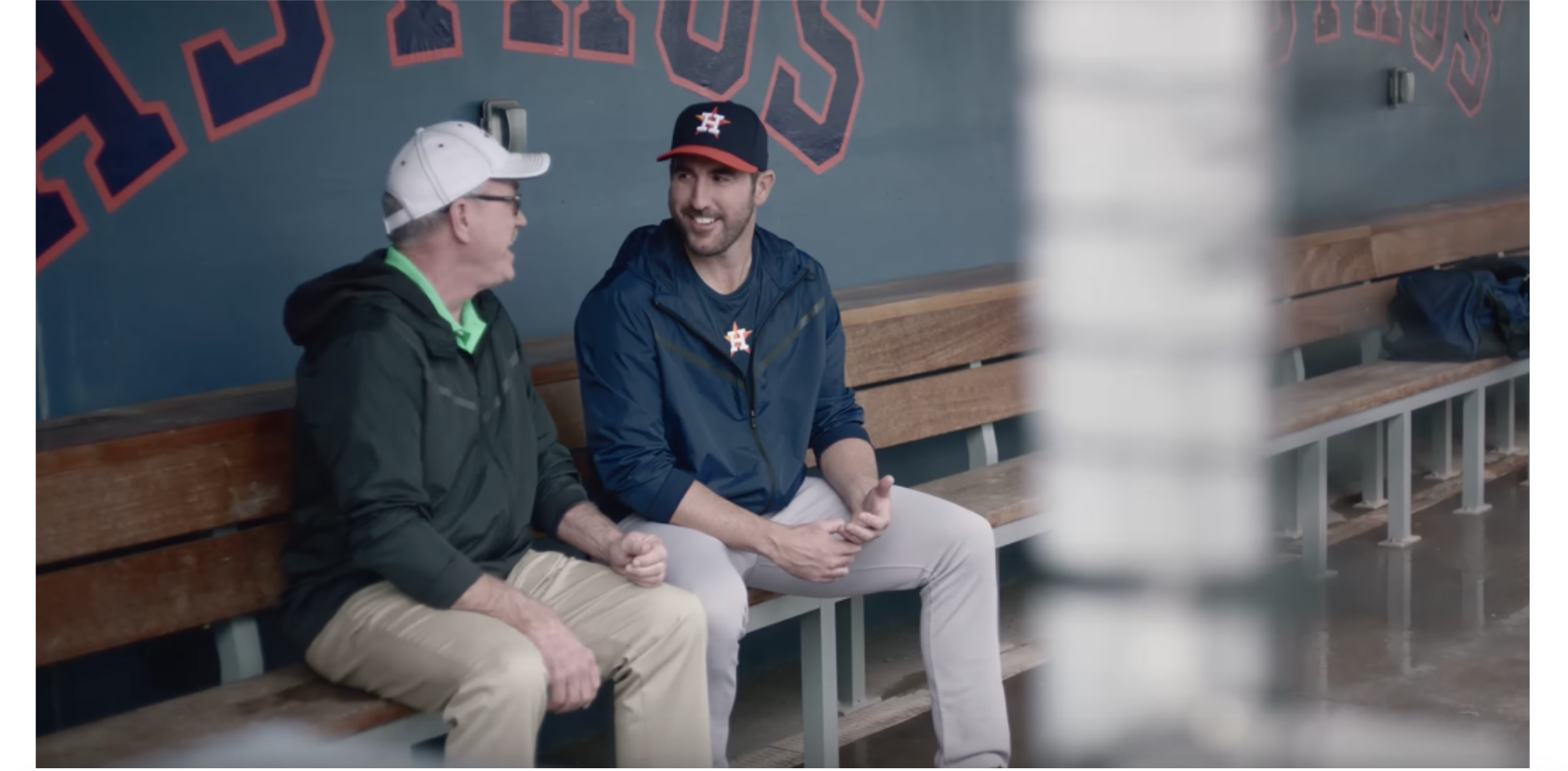 Venice Beach-based production company Rodeo Show director Alec Sutherland arms Houston Astro's championship pitcher Justin Verlander for a homerun allergy season with FLONASE®, with a new spot out of Weber Shandwick. The spot is part of an online documentary series and follows the 2017 World Series champion and his father, Richard Verlander, as they peer back on Justin's baseball journey and weigh in on the importance of pre-season prep.  For Justin, the start of the baseball season also also marks the start of allergy season, and when he begins Spring Training, he also starts training for allergy season, ensuring that he is ready to strike out his opponents and allergy symptoms alike.
Click HERE to view the spot.
Credits:
Client: FLONASE
Brand Manager: Alex Thomas
Agency: Hogarth
Producer: William Utley
Agency: Weber Shandwick
Senior Project Manager: Sarah Katzenstein
SVP Client Experience Digital: Amy Logan
Group Creative Director: Barry Flanik
Associate Creative Director: JD Rinne
Senior Art Director: Nichola Taylor
Director: Alec Sutherland
Director of Photography: David Vollrath
Audio: Kevin Reid
Art Director: Jerry Blohm
Music Composer: Martin Crane
About Rodeo Show
We are Rodeo Show, a scalable content development and production company driven by the dynamic landscape of both traditional and new media. We're experts at building a dynamic incubator for artists to enjoy creative freedom backed up by resources necessary to collaborate closely with media clients, crafting a message that leaves the status quo in the dust.
This ain't our first rodeo and we have the tenacity and agility to bring visions to life. Our high standards for production values ensure that all involved enjoy the show.
Regardless of scope or size of a project, we thrive on the excitement of solving artistic challenges to create something special each time out of the gate.