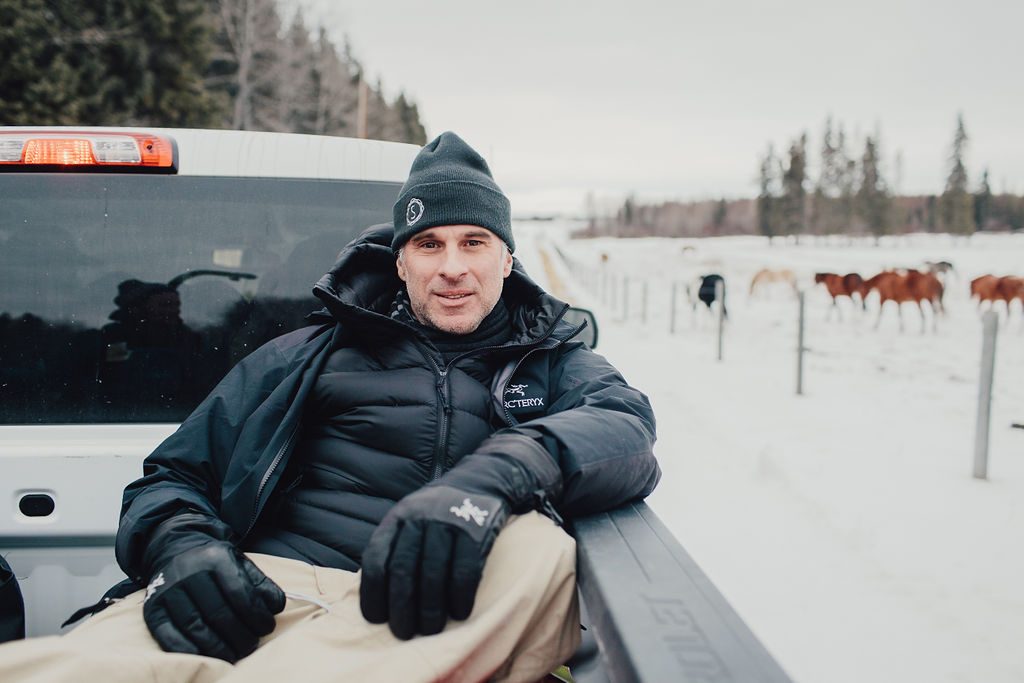 Award-winning production company Saville Productions has signed versatile director Patrick Sisam for his first U.S. commercial and branded entertainment representation. Sisam is a talented director, producer, and writer with a slate of entertainment work that spans commercials, TV and digital series, feature films and short films that can be found on HBO, Amazon Prime Video, BBC and others. His directorial experience and understanding of traditional and nontraditional branded content are well suited for the ever-evolving advertising industry, and helping brands create authentic sponsored entertainment.
Sisam has honed a truth-driven approach that fuses his background as a journalist, advertising creative and filmmaker. His dexterous creative aesthetic, which aims to strip narratives of preconceived notions and reveal fresh perspectives and insights–can be seen in content for top brands including BMW, Toyota, Nike, Quaker, The Body Shop, Telus, among many others.
Click HERE to view a selection of Sisam's work.
Drawn to projects–both scripted and unscripted–that exemplify creative storytelling and authenticity, Sisam is currently directing the Amazon Prime Video documentary series "Vacations of the Brave," which follows the journey of courageous individuals on an adventurous road of self-discovery. Prior to that, he directed and produced the BBC documentary series Stories Without Borders and also wrote and directed the short film The Pool Date for CBC and Bravo. His feature The Year of Getting to Know Us, starring Sharon Stone, Lucy Liu, and Jimmy Fallon, premiered at the Sundance Film Festival. His short Love Child garnered industry attention and earned numerous international film festival awards and was bought by HBO.
Notes Saville Productions Executive Producer Rupert Maconick, "Patrick brings great experience in the scripted and unscripted entertainment space, along with an authentic approach to his artistically constructed stories. He is a strong asset to Saville and we're excited to help him continue to benefit the commercial and branded entertainment world."
"Saville has an amazing and incredibly diverse roster," adds Sisam. "The work they produce is true to the story and the team is nimble, creative and really tries to match filmmakers with clients who appreciate their style. I'm excited to be joining."
Prior to attending NYU's prestigious graduate film school, and launching his career as a director, Sisam served as a writer at Saatchi & Saatchi, London. More recently he worked as a Creative Director at TBWA\Chiat\Day, New York. Drawn to surprising moment-driven narratives, he has also taken journalism stints, contributing to publications like Canada's National Post and Globe & Mail and the UK's News of the World.
If he is not in the director's chair, he's collecting New Order, Joy Division and The Smiths on vinyl, or attempting to rebuild his log cabin.

Patrick will never skydive again.
ABOUT SAVILLE PRODUCTIONS
Saville Productions, founded by Rupert Maconick, is an established entertainment company that has produced hundreds of content projects for major brands with high- profile filmmakers, including Martin Campbell (Casino Royale), Werner Herzog (Grizzly Man), Fernando Meirelles (City Of God), and many others.
Saville produced the award-winning Werner Herzog feature-length documentary "Lo and Behold: Reveries of the Connected World" for NetScout. The film premiered at the 2016 Sundance Film Festival and was acquired for worldwide distribution by Magnolia Pictures. Saville co-produced "Eddie The Eagle," starring Hugh Jackman distributed by Fox and Lionsgate. Saville's cinematic short film "Out There" directed by Oscar-winning filmmaker Paul Haggis won the Cannes Gold Lion.
Saville is currently developing a slate of scripted series, documentaries and feature films in collaboration with major brands.