In time for #SBLIV, NY-based audio studio Sonic Union has once again lent many degrees of audio post prowess on nine total brand spots, to air regionally and nationally during this Sunday's Super Bowl event. The studio maintains their Super Bowl legacy, leveraging their 20 years of industry experience to help marketers craft their brand messages by delivering true excellence in creative sound.
Read on to find out which commercials–of the ads already live prior to the big game–will boast Sonic Union audio post this year:
Dashlane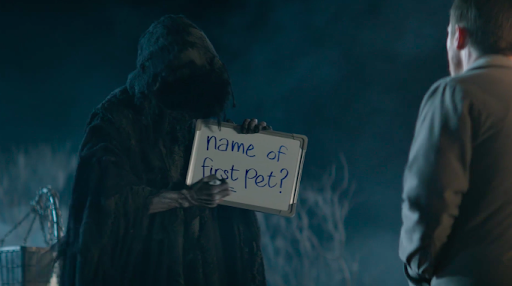 With a humorous twist, identity protection company Dashlane depicts the relatable frustration that occurs when one just can't quite remember their password. Sonic Union's Steve Rosen provided the eerie sound mix to accompany one man's predicament, as he attempts to guess the password that will grant him a ticket to the glowing white afterworld that awaits.
"It's a user-friendly approach to communicating Dashlane's main offering: convenient password management across all platforms." – Ad Age
Heinz
In another Steve Rosen-produced mix, Heinz will make its Super Bowl comeback with a spot including newcomer product: "HoneyRacha" sauce. A blend of honey and Sriracha chili sauce, Heinz further cements itself as a staple in American culture and cuisine. "There's no better stage than the Super Bowl to bring the goodness of 'America's Favorite Ketchup' to everyone and anyone," Ashley Tople, head of brand building for sauces and meals at Heinz, said in a statement.
"The Coppola-directed ad will be Wieden + Kennedy's first project with Heinz as its newest agency partner." – Adweek
Microsoft, "Be The One"
Microsoft strikes a relevant chord this year, with a spot highlighting San Francisco 49ers coach Katie Sowers–the first female to coach for the Super Bowl. The powerful segment depicts Sower's use of the Surface Pro 7 Tablet on the field, while simultaneously telling a story of passion for the game and overcoming gender roles.
Sonic Union's Rob Ballingall worked on the sound design to accompany this resonant piece.
Sabra Hummus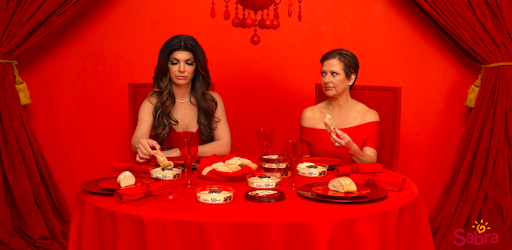 Sabra Hummus is banking on a relatable love for hummus, advertising the fact that there really is a flavor for everyone! Teasers include guest features among T-Pain, RuPaul Drag Race contestants Kim Chi and Miz Cracker, and longtime Real Housewives of New Jersey foes Teresa Giudice and Caroline Manzo.
Sonic Union's Michael Marinelli worked on the sound mix to represent a fun and upbeat splurge for the Sabra Hummus brand.
Verizon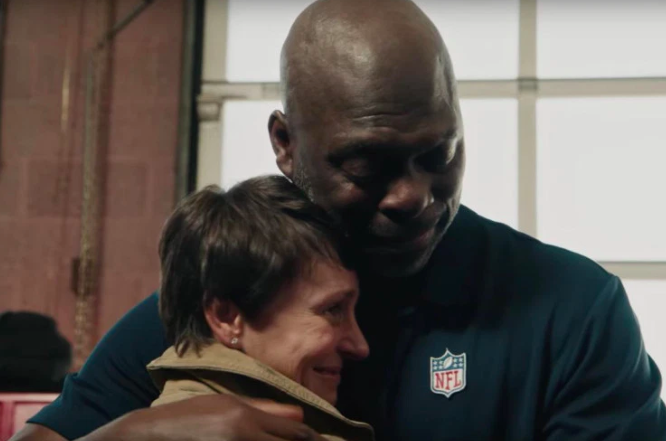 Verizon has once again created an emotional spot honoring first responders, while simultaneously promoting their rapid speed 5G technology. In this year's Super Bowl take, viewers will see how firefighters can use 5G to obtain visual imagery in smoky fires.
"The marketing push sets the stage for the fast expansion of the 5G network, which Verizon says will have nationwide coverage by the end of the year" – Fortune
Sound mix was provided by Paul Weiss, Brian Goodheart, Julienne Guffain, Owen Shearer, Fernando Ascani and Rob Ballingall.
Planters, "Mr. Peanut"
We're devastated to confirm that Mr. Peanut is gone. He died doing what he did best – having people's backs when they needed him most. #RIPeanut pic.twitter.com/TLNPLzH5UE

— The Estate of Mr. Peanut (@MrPeanut) January 22, 2020
Planters has taken an interesting marketing tactic this year, honoring the brave and courageous life of fan-favorite "Mr. Peanut" by sending him off to his death. Sonic Union worked on the dynamic audio for this humor-driven spot, depicting the selflessness of Mr. Peanut in this animated depiction of the fall to his "death". The Super Bowl spot will tie the ends to this story, with the airing of his "funeral" during the third quarter.
Sound mix was provided by Michael Marinelli.
NFL Madden
In typical Super Bowl tradition, NFL Madden has once again come out with EA Sports latest simulation entry predicting the game's results. Former NFL quarterbacks Peyton and Eli Manning take us inside the "EA Prediction Lab" where men in white coats discuss the serious business.
This advertisement is a plug for diehard sports fans, meant to "encourage people to play more Madden and 'feed the machine', with a 50% discount on the game across all platforms." – Gamespot
Sound mix was provided by Owen Shearer.