Riot Games Turns up the Heat on Wild Rift's Launch in Southeast Asia with 'Pentaboom!'
In celebration of the 'League of Legends: Wild Rift Open Beta', Riot Games has launched a short film featuring some of the top gaming creators in Southeast Asia, as an ode to players in the region.
The film packs a punch in star power, featuring cameos from Indonesia's Jess No Limit, Thailand's ZBingZ, Vietnam's Do Mixi, the Philippines' Alodiam Gosiengfiao, Malaysia's Soloz, Taiwan's BeBe, and Singapore's JianHao Tan, Danial Ron, and Sylvia Chan.
The film, titled 'Pentaboom,' is a call for gamers to seize the moment and forge their own legends with crazy outplays. The film draws inspiration from the iconic and hard-earned 'Pentakill,' which is achieved when a player defeats all five of their enemy team's opponents in a short timespan.
Scenes in the film were shot across Southeast Asia, each putting a novel spin on scenes that are familiar for local audiences, with dozens of League of Legends Easter eggs for eagle-eyed fans to spot. In one instance, Ezreal and Garen cosplayers can be seen duelling it out at Marina Bay, and in others, Pentaboom transcends into Southeast Asian food culture with Penta-Boba Milk Tea, Penta-Banh Mi and Nasi Lemak 'Pentaboom', as well as a glimpse of PentaBatik, a playful take on traditional Indonesian batik art.
"Southeast Asia was the first region in the world to play Wild Rift, and we wanted to celebrate that. We're excited to have been able to produce this short film with some incredible gaming creators, in locations that many players will recognise. We hope that the film and Wild Rift will help bring our Southeast Asian community closer together," said Justin Hulog, general manager for Southeast Asia, Hong Kong, Taiwan and Macau, Riot Games.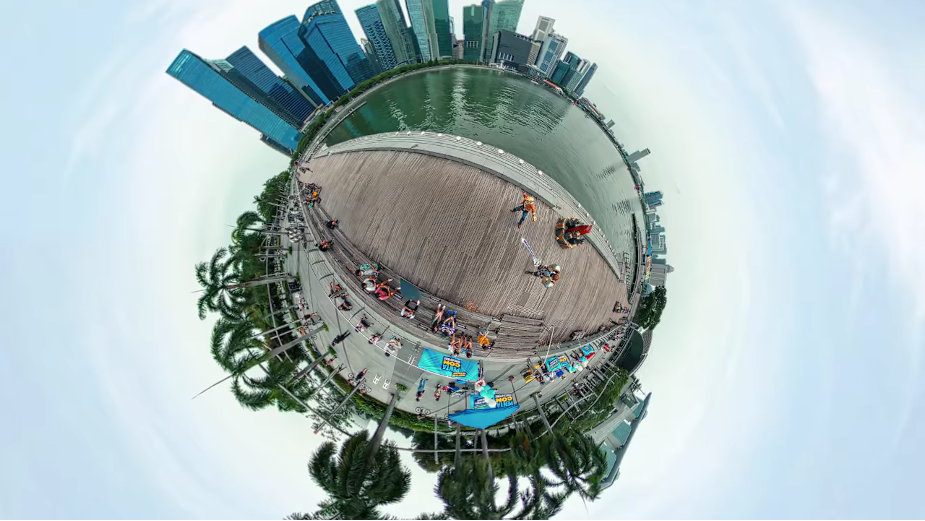 The film was directed by Roslee Yusof and produced alongside Riot Southeast Asia's agency partner BBH Singapore.
Alasdair Gray, strategy director, BBH Singapore, added: "A new game creates new stars – from showing off new skills to your friends to becoming a personality in the game's community, it's a time full of exciting potential. As an agency full of gamers, we've been thrilled to tell this story with Riot Games."
CLIENT
CLIENT: Riot Games
HEAD OF MARKETING SOUTHEAST ASIA: Marc Johns
CREATIVE LEAD (SEA & GREATER CHINA): Anne Tran
REGIONAL MARKETING MANAGER (SEA, TW, HK, MO): Nelson Woon
MARKETING PROJECT MANAGER (SEA, TW, HK, MO): Lionel Wong
AGENCY
AGENCY: BBH Singapore
EXECUTIVE CREATIVE DIRECTOR: Sascha Kuntze
CREATIVE DIRECTOR: Xander Lee
SENIOR COPYWRITER: Luke Somasundram
SENIOR ART DIRECTOR: Nico Tangara
ART DIRECTORS: Amos Lee and Jiarong Lee
BUSINESS DIRECTOR: Sid Tuli
ACCOUNT DIRECTOR: Ausborn Lim
STRATEGY DIRECTOR: Alasdair Gray
CONTENT STRATEGIST: Faith Huang
DATA STRATEGIST: Angel Martinez
PRODUCER: Jonathan Gerard
PRODUCTION
PRODUCTION COMPANY: Freeflow Productions
MUSIC
ORIGINAL MUSIC: Squeak E. Clean Studios
COMPOSER: Jesse Watt
MUSIC PRODUCER: Karla Henwood
Click HERE to read the original article.