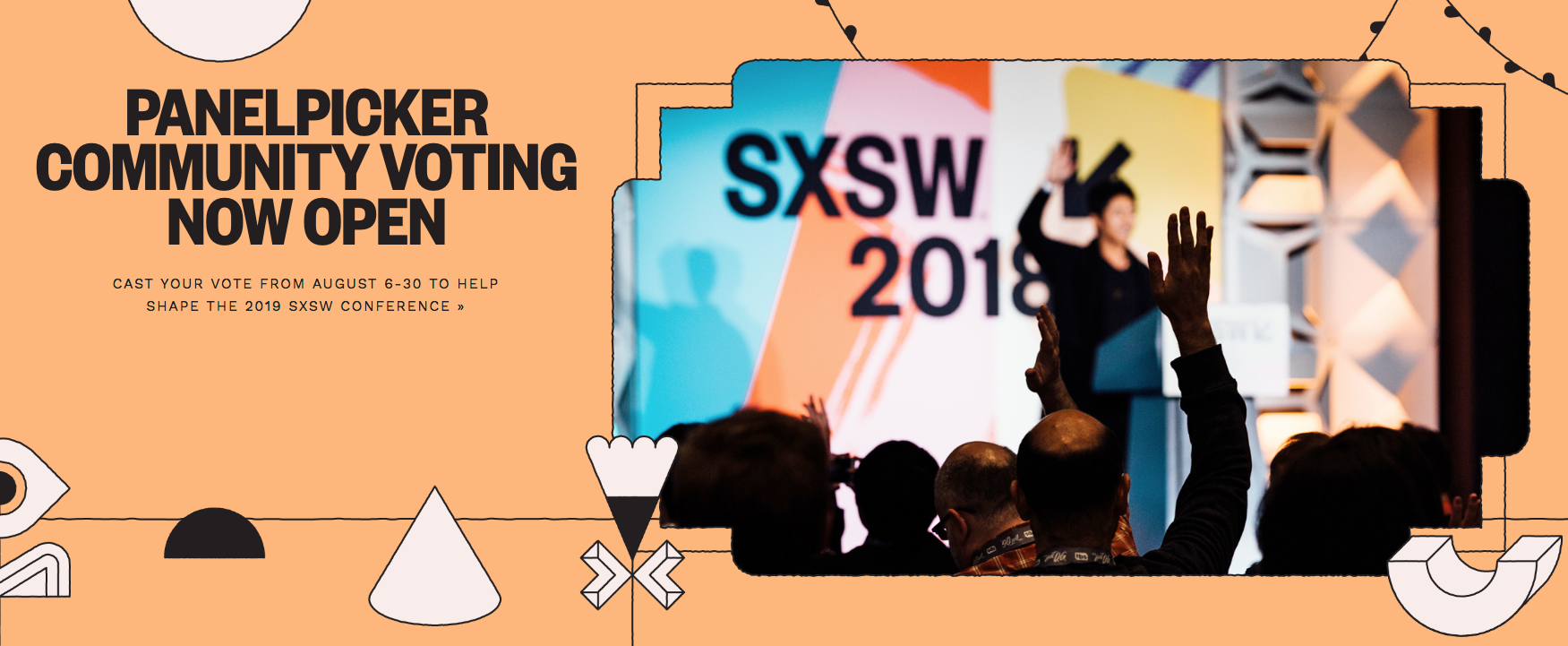 Courtesy: SXSW.com
SXSW garners early buzz for their conference and festivals with their annual Panel Picker community voting, currently running through August 30, prior to the March 2019 main event. During polling, program users 'vote up' or 'vote down,' choosing their preferences for the panels they most want to see in Austin, TX next year, making up 30% of the SXSW Conference board's programming decision. Panels are then examined by SXSW staff and the advisory board before they make their final decisions this winter.
Panel Picker community voting lets the attending public play a hand in deciding the topics, talks and speakers they most want to see before dropping big bucks on tickets. Upwards of 5,700 proposals were received for the 2018 conference, out of which only 2,147 sessions shared the spotlight. The best proposals embrace future change, comment on cultural touchstones and provide solutions to common problems. Read on for a glimpse of some of this year's panel proposals that offer insight and innovation in the worlds of advertising, brands, immersion and virtual reality:
Breaking the Paradigm on Biz Models in Advertising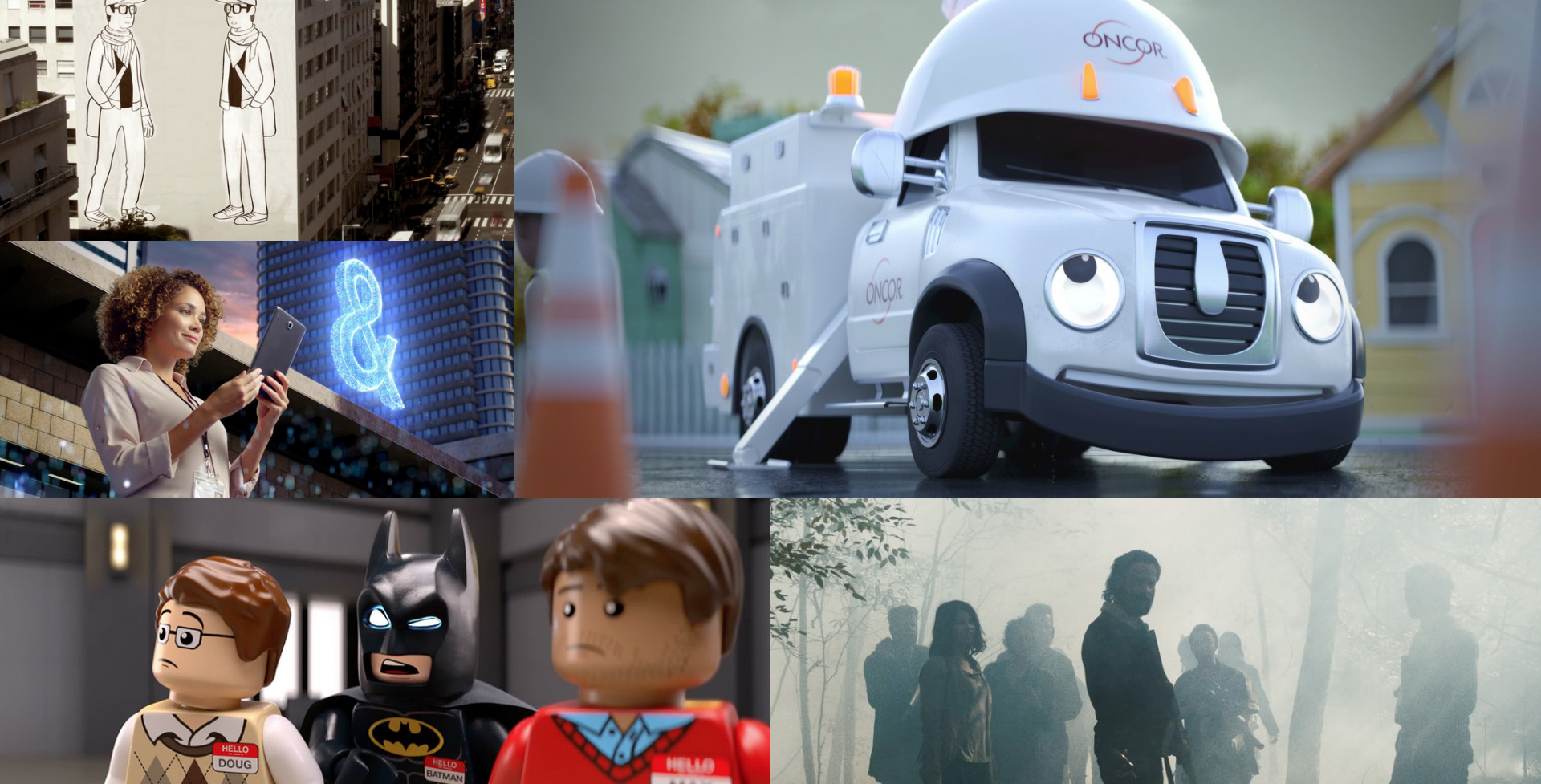 The vested business models in the advertising industry are continuing to fracture, leaving companies on all sides of the historically segmented industry with more questions than answers. Clients calling for more transparency and shrinking budgets means that both agencies and creative vendors are being called upon to do more for less, all while staying on the cutting edge of innovation.
Pioneers in the new wave of advertising will discuss how they have adapted their business model to address the changing marketplace and their outlook on the future of creative collaboration in the advertising industry.
Panelists:
Moderator: Doug Zanger, AdWeek
David Bates, Managing Director, ATK PLN
Jamie Robinson, Co-Founder, CCO, Joan
Nathan Phillips, Managing Partner, Creative Director, THAT
Ambidextrous Creativity – Crossover Talent Sparking Inspiration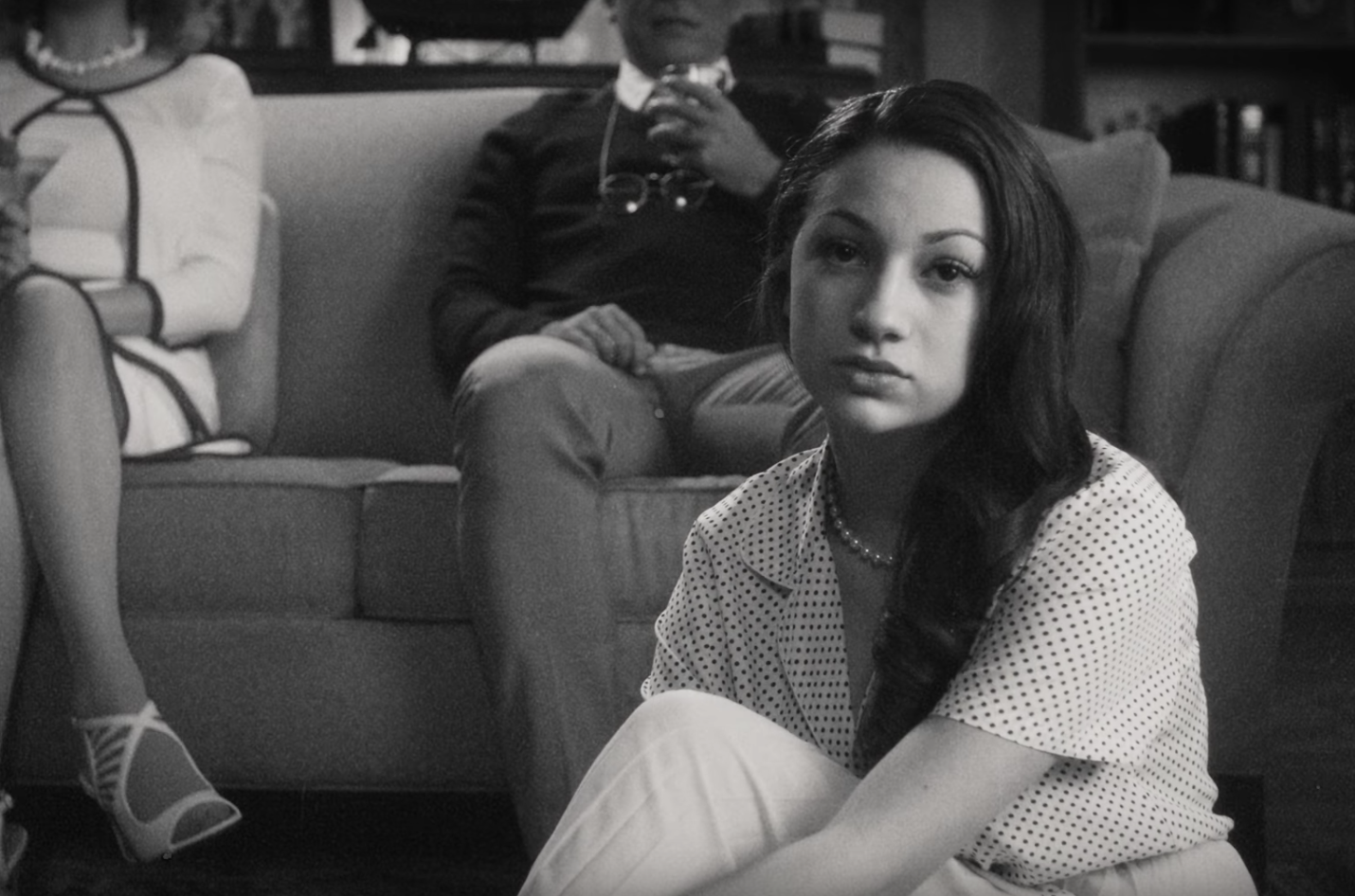 BHAD BHABIE, "Gucci Flip Flops," dir. Nicholaus Goossen
Creative minds at the helm of storytelling are constantly inspired by the environments, people, experiences and work that they are exposed to. By applying their talents across television, film, advertising, art, music, immersive media and more, these creative voices bring a more diverse and nuanced approach, while simultaneously expanding their skillset and visual aesthetic. By flowing freely from avant-garde immersive media installations to character-driven comedic episodic to visually-driven narrative advertising work, directorial talent continues to evolve and prosper in the digital age.
Directors with their hands in projects across multiple mediums discuss how they are challenged, inspired and informed by crossing over to different forms of storytelling and how it impacts their overall body of work.
Panelists:
Moderator: Michelle Castillo, Reporter, CNBC Digital

Nicholaus Goossen, Director, Durable Goods
Tasha Van Zandt, International film director, photographer, and cinematographer
Alison Klayman, Director, Washington Square Films
Fans vs. Consumers: Creating A New Generation of Passionate Brand Ambassadors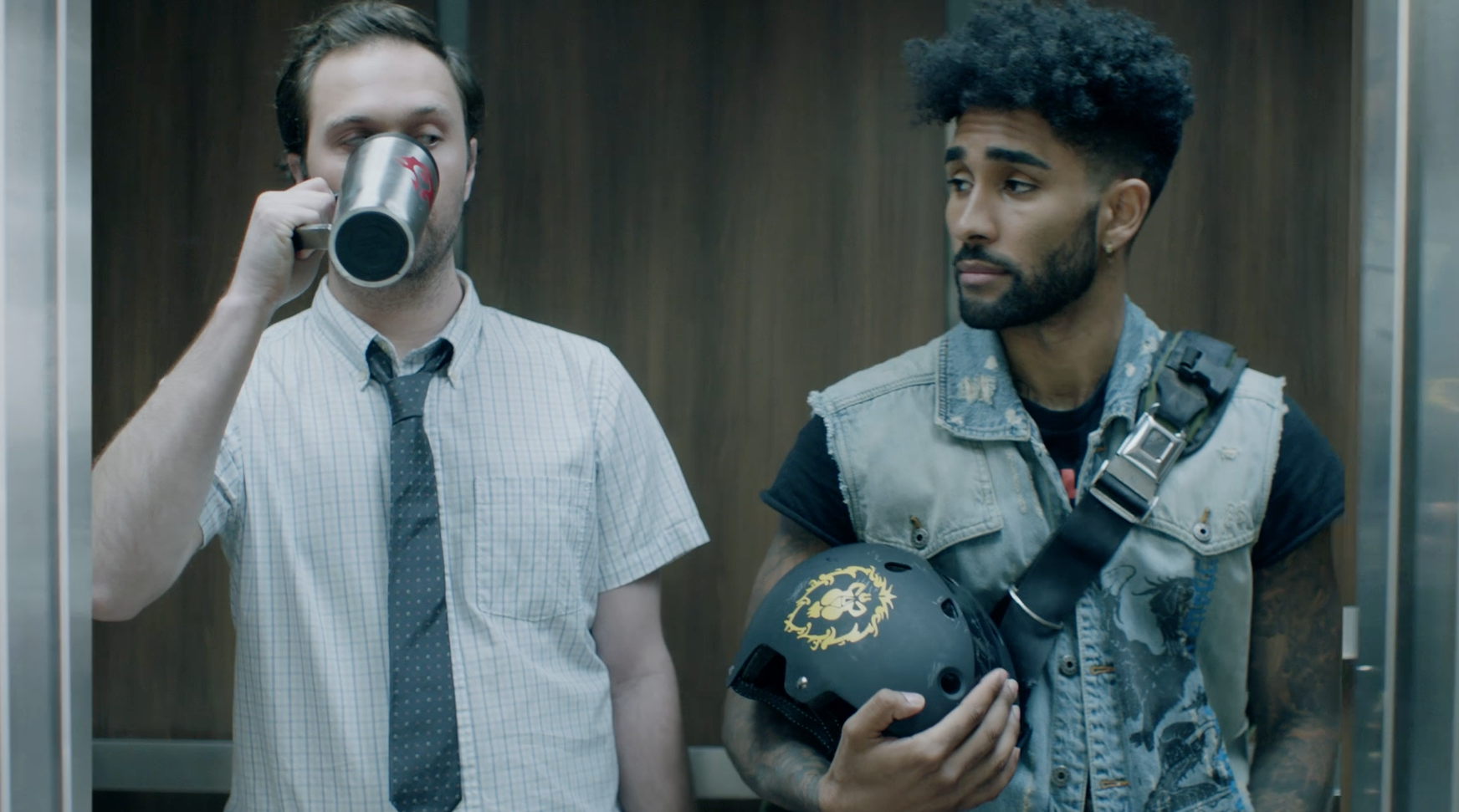 World of Warcraft, "It Matters," gnet
In a continually connected digital world, and one with more choices and distractions than ever, the brands that remain at the top today are the ones that build a loyal community of fans.
Cultivating fans is a different mission than advertising to consumers, and one that demands different strategies and tactics. It requires transparency, authenticity, and a two-way dialogue that enables a sense of invested ownership to form. If a brand can become a genuine part of a person's identity and a meaningful point of connection with other people, fan communities organically form and grow. When a brand is buoyed by the passion and energy of a fan community, the brand's message and meaning has a much better chance of becoming a part of culture.
Experts will speak to the unique marketing strategies that spark the kind of fan-engagement and community-building that rockets passion-driven brands to success.
Panelists
Moderator: David Getson, CEO, gnet
Andy Miller, Chairman & Co-Founder, NRG eSports
John Newlin, Director of Custom Solutions, Twitch
Heidi Browning Pearson, EVP/CMO, NHL
VR180: Halfway There or Fully Immersed?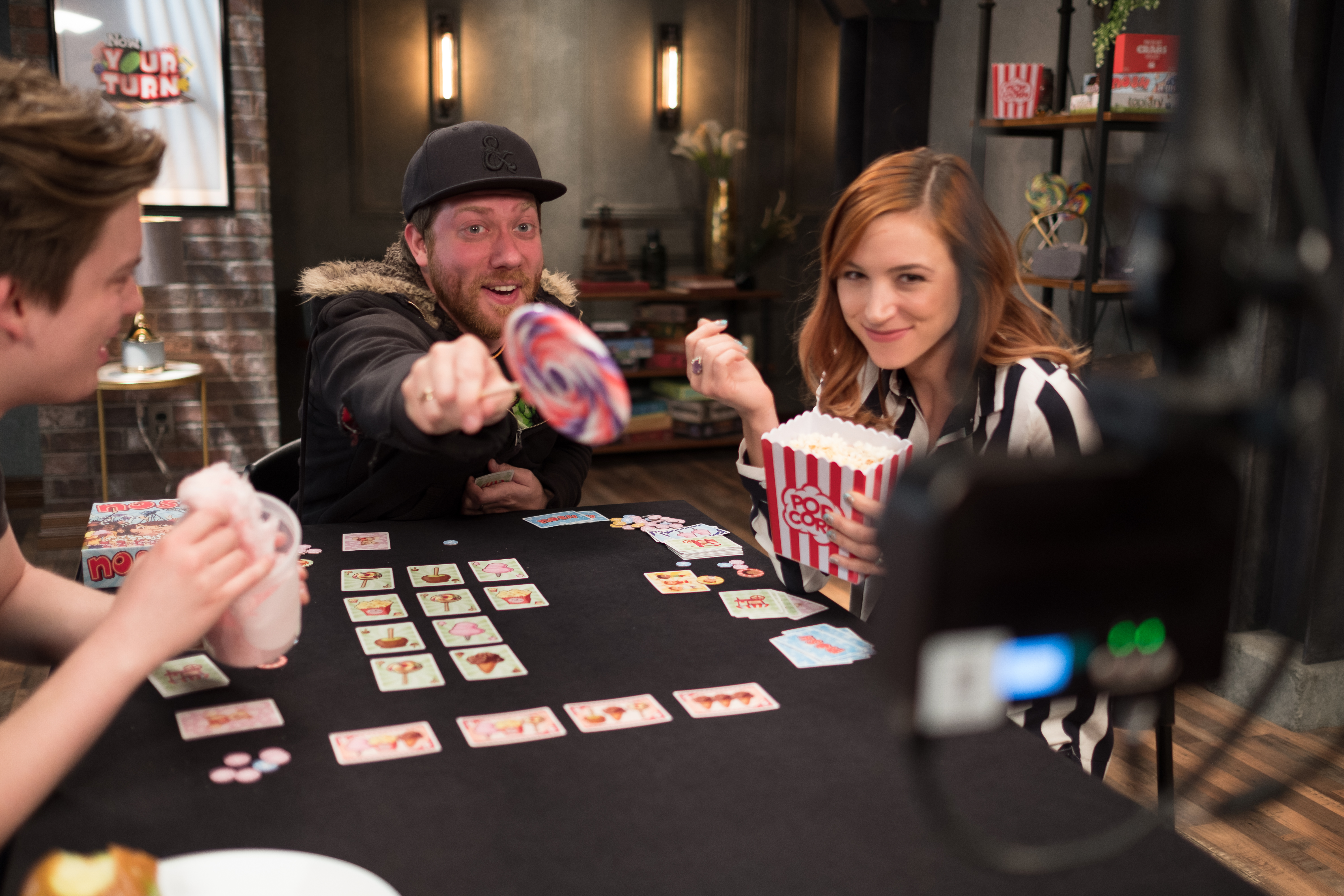 Geek & Sundry, "Now Your Turn," Light Sail VR
Google's VR180 technology will allow even more creators to design VR experiences, pushing VR content to mass audiences. But is VR180 a creative compromise to make VR more accessible to a wide audience? Does it diminish overall VR production values, compromising engaging qualities including hi-res image quality and the potential of total audience immersion?
VR180 content creators, Google representatives and YouTubers will discuss pros and cons of the new medium, and what VR180 means for immersive content.
Panelists
Moderator: Karen Idelson, Journalist, Variety
Ivan Van Norman, Host, Publisher and Executive Producer, Geek and Sundry
Kevin Custer, Producer, Google Daydream Immersive Media
Matthew Celia, Co-founder/Creative Director, Light Sail VR
Equal Opportunity Behind the Lens: Sparking Diversity in Advertising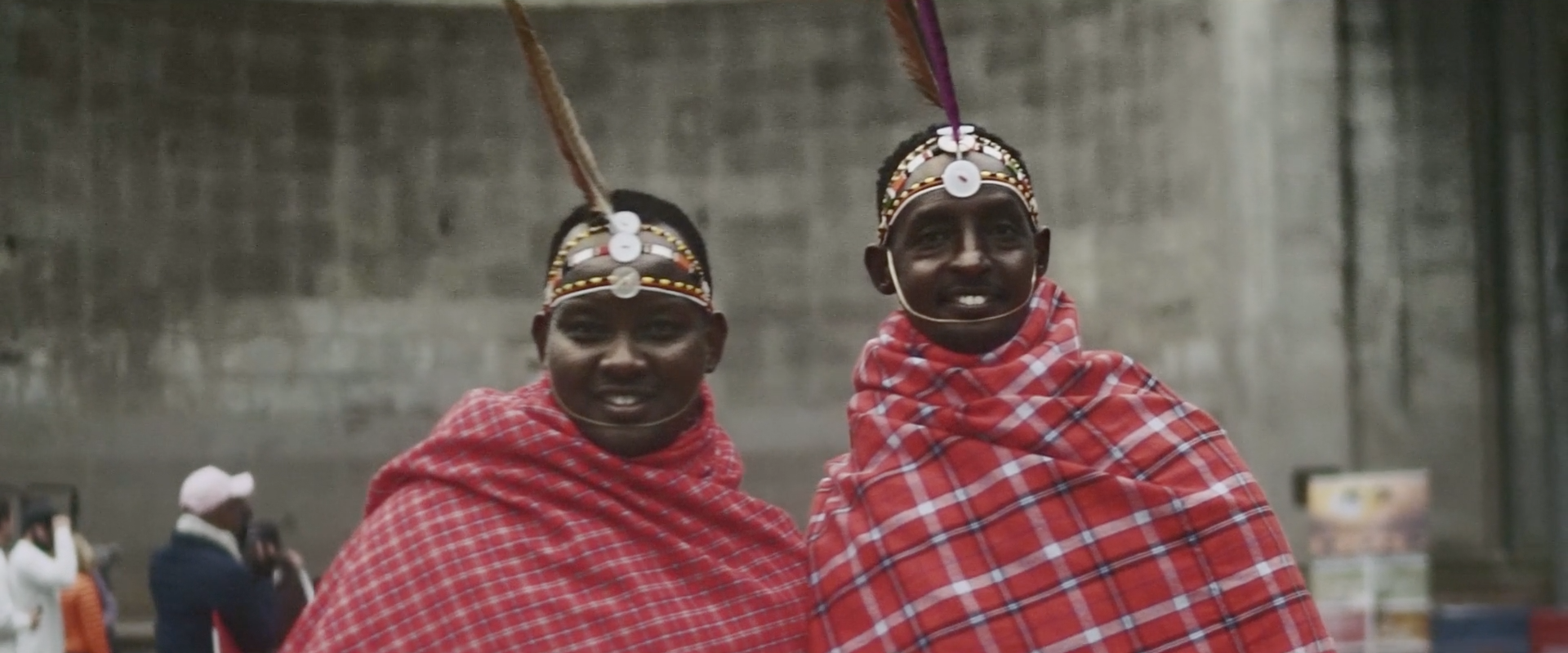 Save the Elephants, "Never Tire," Picture Farm
The push for diversity in film and advertising has more momentum than ever, with a movement on the rise to celebrate and increase diverse voices in production by providing mentorship opportunities for historically-underrepresented directorial talent to gain exposure.
To pave the way for a more diverse and inclusive industry of tomorrow, initiatives by production companies and industry organizations have sprouted up to equip women and minority directors with the necessary tools, counsel and resources to showcase and enhance their work for the commercial space.
Industry leaders will discuss what steps companies in the production space, from various perspective, can take to continue to make progress toward media and storytelling to encompass a much more inclusive creative perspective.
Panelists
Moderator: Doug Zanger, Senior Editor, AdWeek
Toddy Stewart, Co-Founder/CCO, Picture Farm & Director Mentorship Program
Tamika Lamison, CDDP
Melissa Kilby, Co-Executive Director, Girl Up!
Brands Rebranding as Activists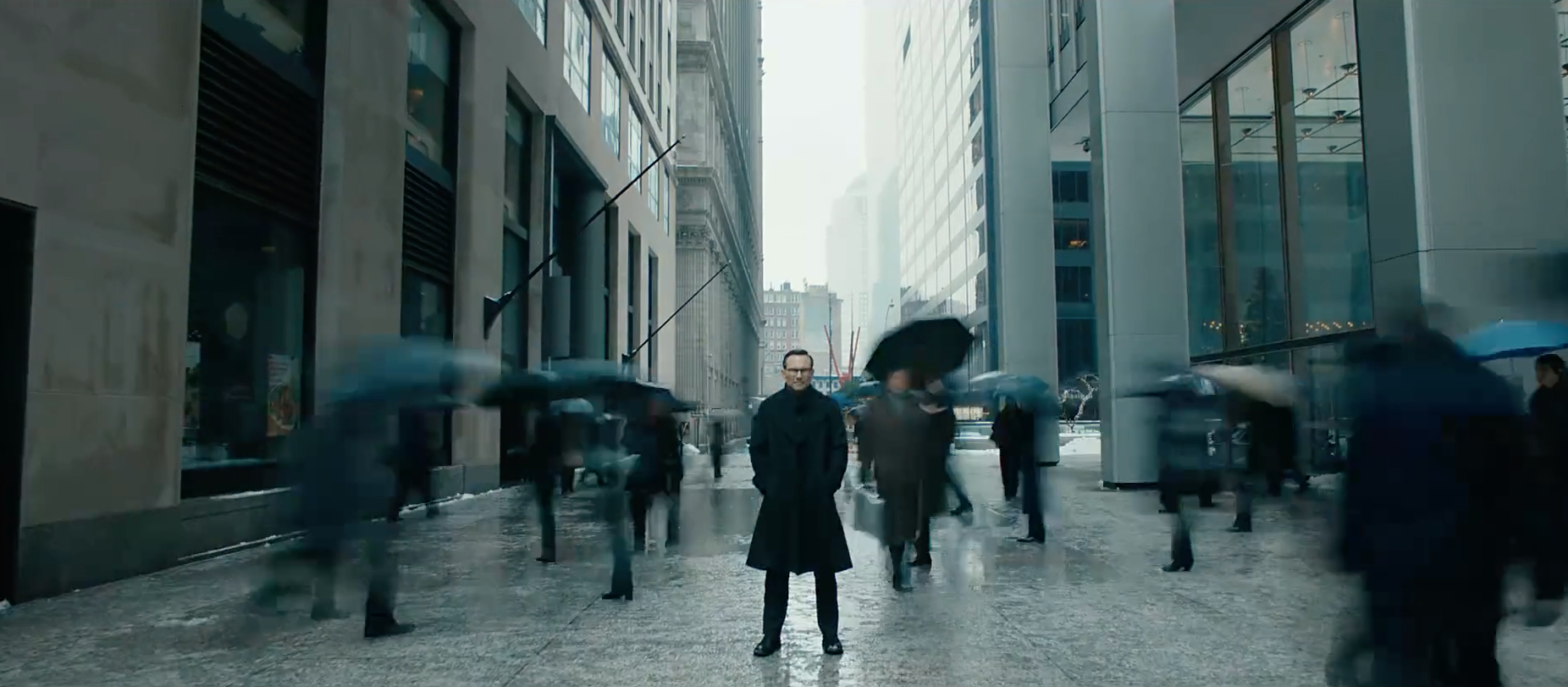 HP, "The Wolf"
With the rise of brand activism, more brands are interested in supporting important social and environmental causes. However, traditional advertising methods aren't reaching audiences like they used to. Among the brands finding the most success in today's media landscape are the ones that have learned to engage an increasingly advertising-averse public with authentic pieces of entertainment, including films, television shows, and documentaries. Brand-driven socially and environmentally responsible initiatives are great foundations for authentic, brand-sponsored pieces of entertainment. Several panelists from the entertainment and agency worlds will discuss how brands can engage global audiences through authentic entertainment projects that make positive, real-world impact.
Panelists
Moderator: Tanya Dua, Senior Advertising Reporter, Business Insider
Rupert Maconick , Founder/Executive Producer, Saville Productions
Will Davie, Group Strategy Director, Droga5
Jon Haber, Co-Founder, Giant Spoon
Bite-Size Creativity: Dim Sum & Brand Storytelling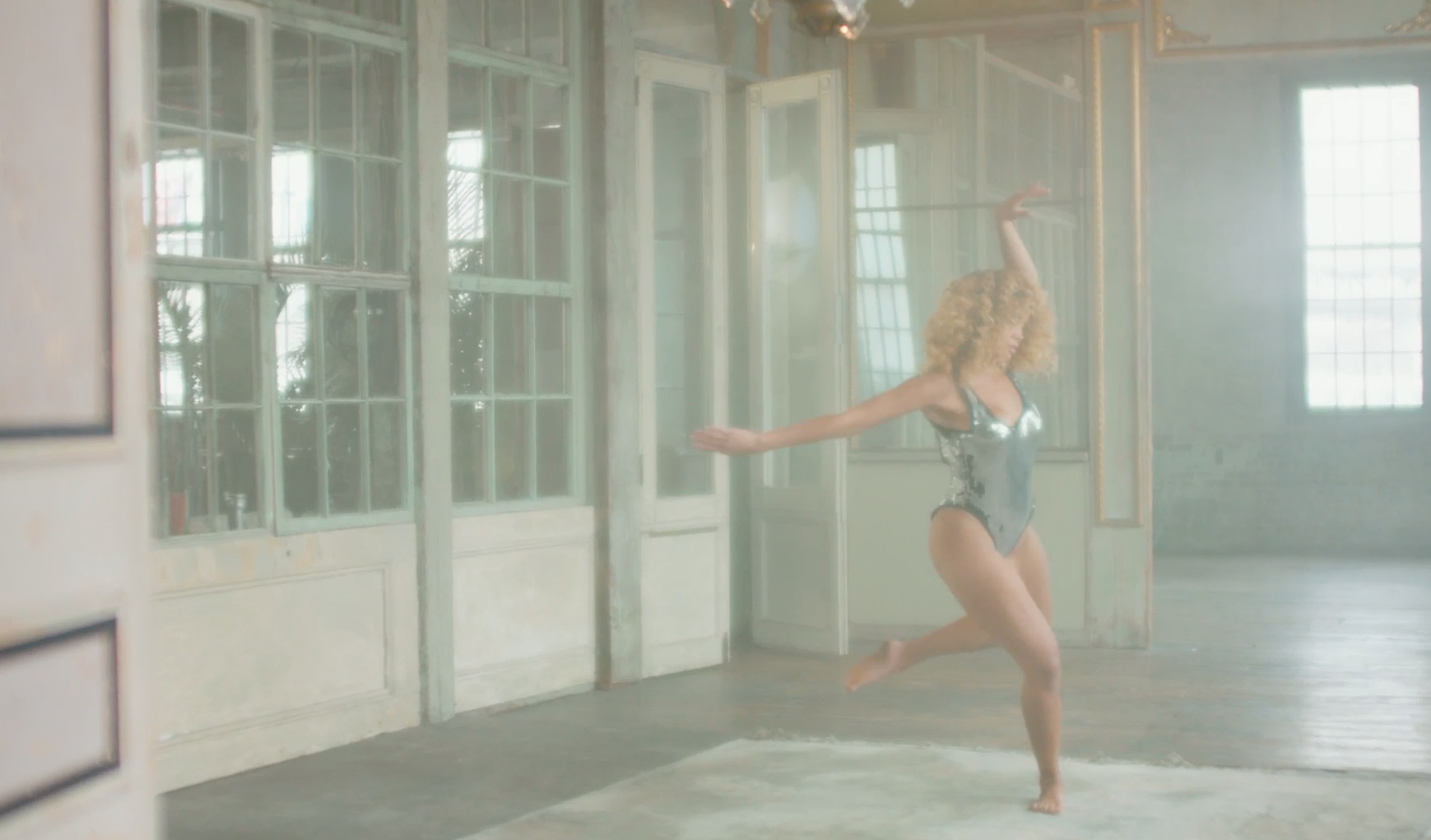 W Magazine, film series, THAT
To create truly transformative storytelling in advertising, brands must be willing to break traditional advertising paradigms and explore new approaches and mediums. Hybrid agency THAT will discuss how their "Creative Dim Sum" methodology unites artists, technologists, actual people and subject experts in a think-tank, synthesizing their collaborative input to offer a final "menu" of 25 strategic creative concepts. Connecting outside thinkers to strategic insights and focusing on conceptual thinking, Creative Dim Sum often results in breakthrough technology, emotional storytelling and a high volume of brand work that people actually care about. Co-Founder and CCO Nathan Phillips and award-winning Production Designer David Korins delve into how this nontraditional process allows clients to think outside the box and satiate their full breadth of creative needs–including those they don't yet know they need–through bite-sized innovative options that unite in a one-of-a-kind multisensory experiences.
Panelists
Nathan Phillips, Co-Founder/Chief Creative Officer, Technology, Humans and Taste (THAT)
David Korins, Award-winning Production Designer & Owner, David Korins Design
Divorce from Device: The 5G Transformation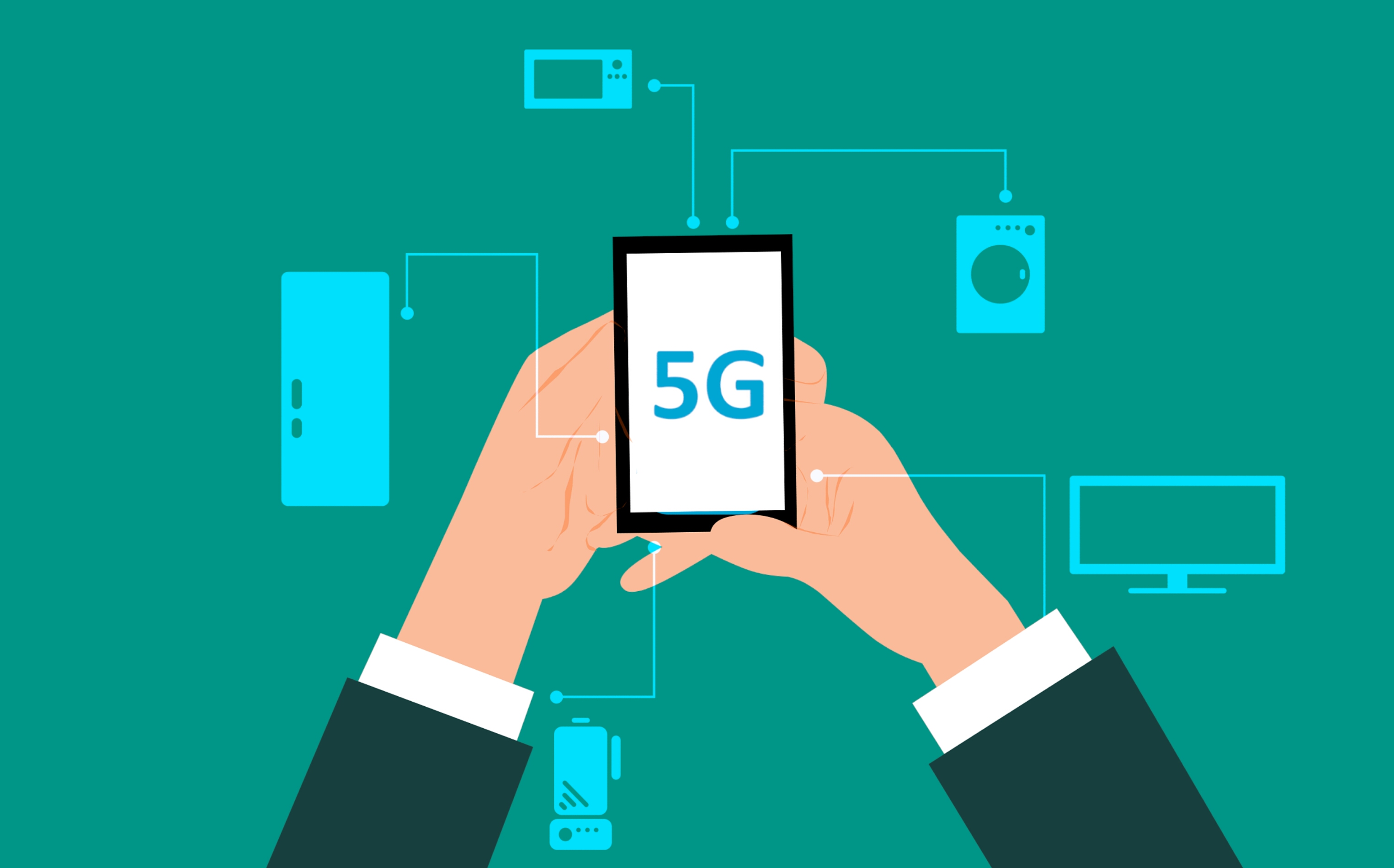 Image courtesy: pxhere
5G networks stand to transform how consumers interface digitally in a more impactful way than ever before. This next generation of mobile connectivity will skyrocket download speeds and the transfer of data between connected devices. The shift will eradicate the need for localized data storage, allowing for total cloud storage and a whole new level of device interconnectivity. While this freedom from devices will allow for a more seamless digital experience, it also leaves personal data more vulnerable due to its centralization. A panel of experts across telecommunications, data protection and innovation will discuss how 5G networks stand to transform consumers' digital lives and the potential ramifications that they could have to their digital identities and data protection.
Panelists
Moderator: Ian Forester, CEO, VR Playhouse
Anil Sharma, Qualcomm
Dustin Boyer, DARPA
Norman Wang, Opaque Studios
Ads Going Live: Growing a Path to Social Media Marketing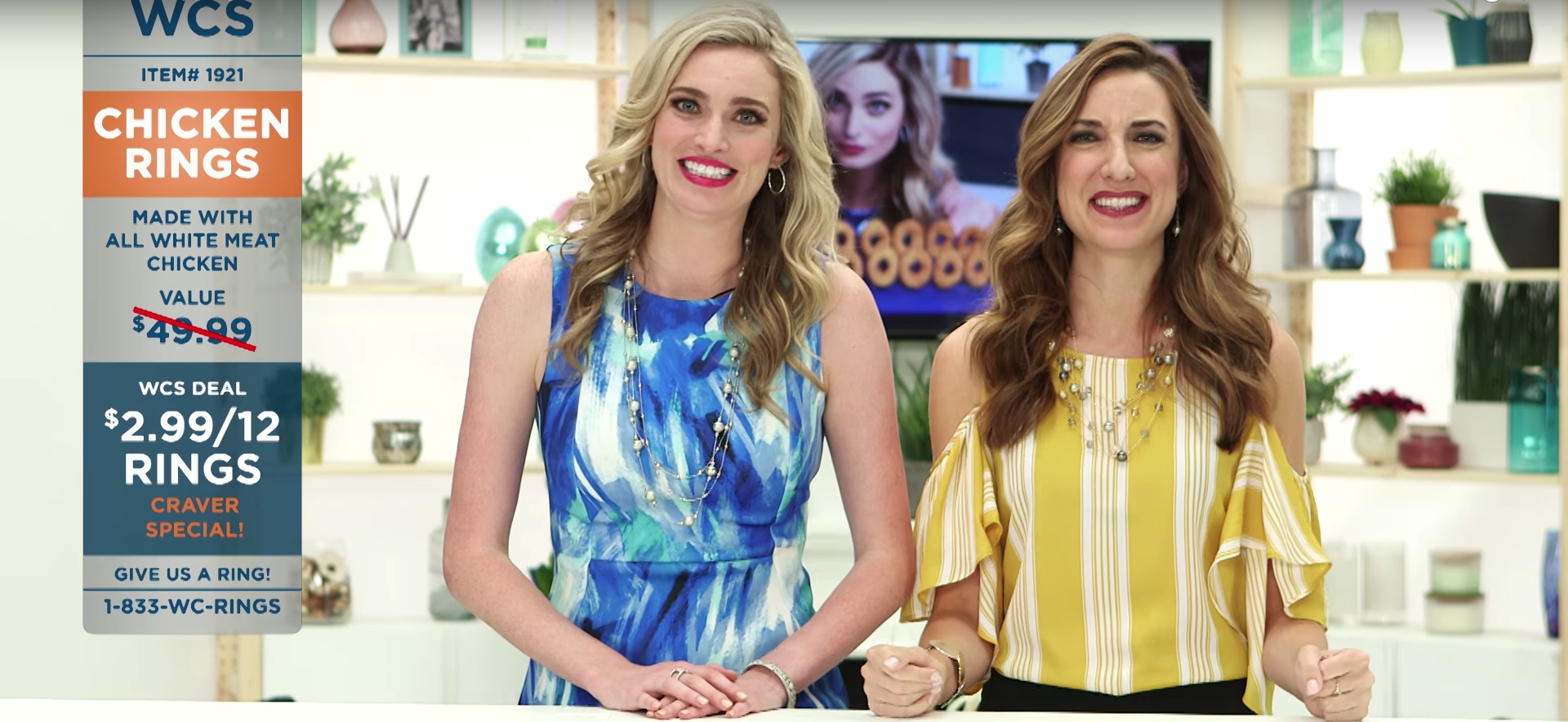 Facebook Live, White Castle Shopping Channel, dir. Carrie Stett
A growing advertising avenue is in our midst: live social media including Instagram Stories/TV and Facebook Live. Seasoned brands are well-positioned to obtain the potential high engagement and micro-targeting these platforms offer, but new rules apply to live streaming content.
Expert panelists will discuss how brands, agencies, directors and production companies navigate delivering success in a crowded but engagement-rich social media landscape.
Panelists
Moderator: Doug Zanger, Senior Editor , Adweek
Carrie Stett, Director, Washington Square Films
Kelly Stonelake, Director of Facebook Creative Shop, Facebook
Scott Gelber, President, Merkley+Partners
To learn more about the SXSW Conference and how to attend, click HERE.