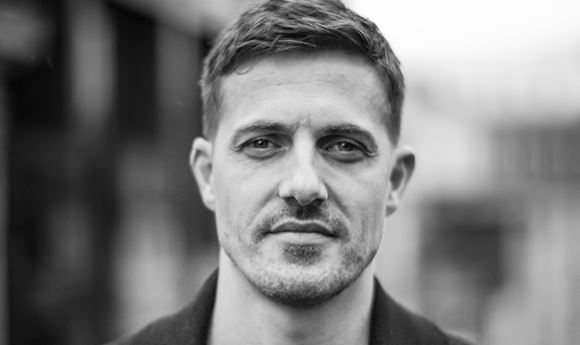 Creative editorial shop Uppercut has added London-based editor Billy Mead to its roster for his first U.S. representation. Mead joins Uppercut with over two decades of experience as an editor in London, bringing with him a subtle approach to emotive storytelling that has earned him numerous global industry accolades. With a passion for telling stories that allow viewers to discover their own experiences, Mead has worked on spots for top brands including Volvo, Dominos, Google, Intel, and YouTube. A seasoned editor drawn to the creative challenges of short-form narratives, Mead's unique visual style and sharp cutting technique allows him to piece together seamless visuals and brand stories with heightened emotional effect.
Click HERE to view his work.
"There is a certain synergy of working with a tight-knit group of people where everyone is invested in the same goals and creative vision and celebrates each other's successes, and that is exactly what Micah has built at Uppercut," notes Mead. "I'm looking forward to joining such a collaborative roster of talent to work with U.S. clients."
Owner/Editor Micah Scarpelli adds, "Billy has the kind of storytelling sensibilities that have been a part of the Uppercut brand from day one. As an editor and owner at a similar boutique facility to Uppercut, he really gets our collaborative approach and I'm excited to have him join our team to bring a fresh perspective from his experience at tenthree and the U.K. market."
Mead learned his craft hands-on, working under the tutelage of renowned industry creative Walter Campbell while getting his start on the agency side at AMV BBDO. He shifted to continue working with Campbell at his own agency CDD, fine-tuning his editorial skills while collaborating with some of the top directors in the world. His work for Sainsbury's holiday short film "Christmas in a Day" called for the gargantuan task of cutting together over 300 hours of user-generated content, resulting in a touching piece that earned him a Silver British Arrows Craft Award in "Best Edit." He currently edits and runs his own boutique editorial shop in London, tenthree, which he has successfully grown over the past 11 years to include a roster of eight editors and a dynamic range of award-winning work across commercials and music videos.
About Uppercut
Uppercut is a creative boutique elevating post production in NYC. Focused on telling stories that blur the lines between advertising and entertainment, this collective of passionate editors, visual effects artists and producers are driven by dynamic, visual storytelling. Partnering with directors, agencies and brands, the company's work elicits emotion and impacts audiences.