Los Angeles-based creative studio VR Playhouse teams up with VR Producer/Director Fifer Garbesi to drop viewers into the vibrant life of Joyvan Guevara (A.K.A. DJoy de Cuba), the godfather of Cuban raves, in the 360-degree film "¡Viva La Evolución!" The immersive short film takes viewers on the uniquely wild ride that is the Cuban electronic dance music scene, with a front row seat to Guevara's effervescent spirit both in the DJ booth and in his everyday life. From an epic all-night rave that shorts the power–a telltale sign of any successful party–to the scooter ride musings of a changed time, Garbesi captures the ceaseless vitality and possibility of the cultural touchpoint at the crossroads of music and technology through Guevara's eyes. The film made its debut at the Cannes International Film Festival NEXT innovation hub.
It is available for FREE at VIVA360.live as well as on Facebook 360, Littlstar, Samsung VR, VeeR, Vimeo 360 and YouTube 360. It will soon be available on Oculus video.
¡Viva La Evolución! traverses the lively streets of Cuba, artfully juxtaposing the color and energy of the rave scene with the glaring lack of access to the internet and other modern digital technologies. While this may seem far behind the times to an American viewer, Guevara sees a dynamic growth in the Cuban tech sector, driven by the newfound U.S. presence and the thriving art and culture that helps feed it. Viewers begin by seeing him in a quiet, personal setting, sharing his record collection with his young daughter, while later standing at his side at a pulse-racing rave party–never missing a moment of full presence and gratitude in any setting.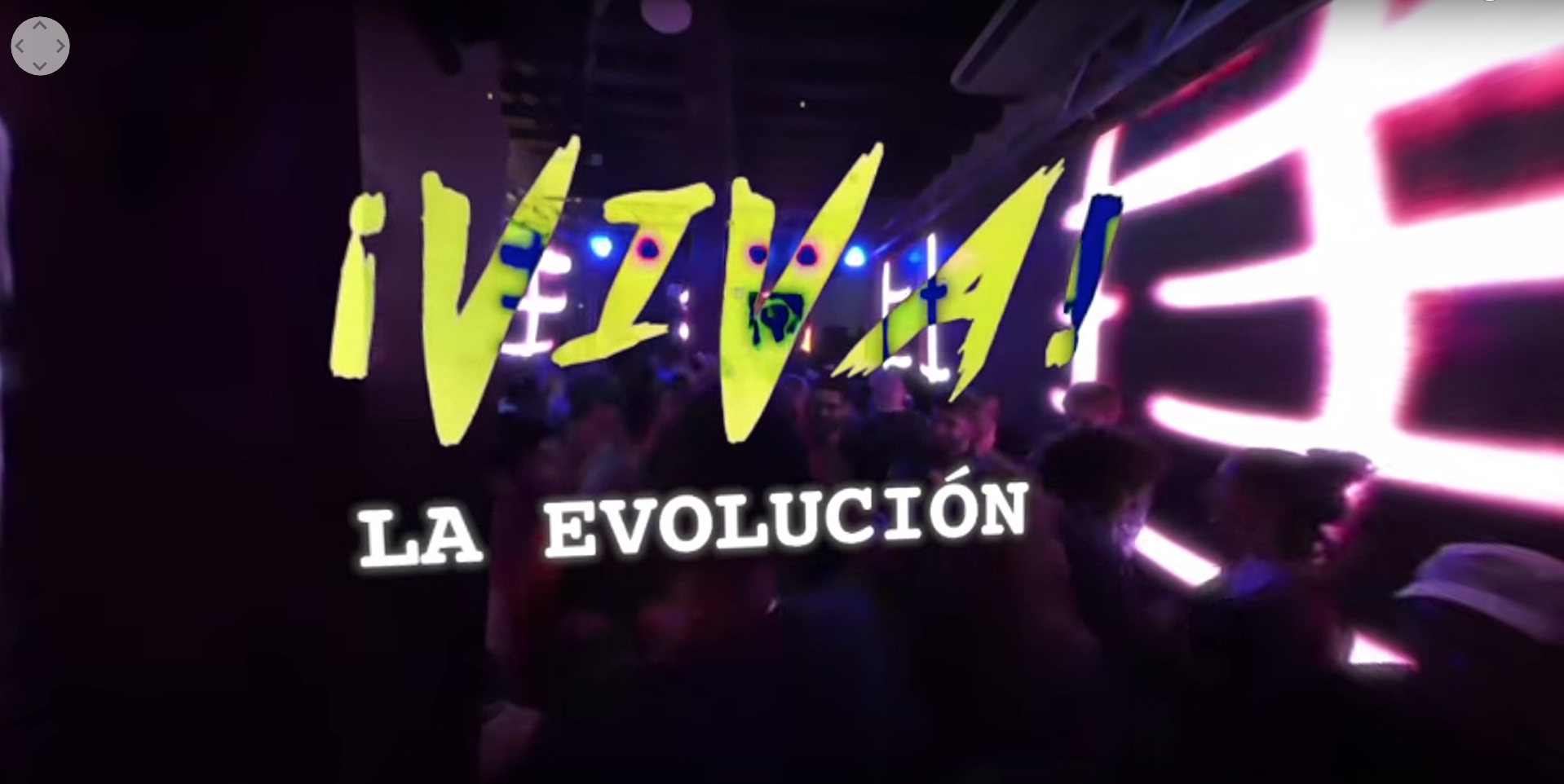 "I wanted to show both the excitement of new opportunity rushing in and the fear of losing local culture that the lifting of the embargo brings," notes Garbesi. "Electronic music and sampling culture is the perfect lens to look into the complexities of globalization."
Garbesi first met Guevara when she was a filmmaking student in Cuba in 2015 and was immediately inspired to tell his story and share a slice of Havana's vibrant culture. She initially made the plans to film a traditional documentary, but held out for an opportunity to make it in virtual reality, aiming to convey the audio/visual immersion of the EDM scene through full 360-degree views. Armed with an arsenal of professional camera gear, Garbesi and the VR Playhouse quickly learned the harsh realities of Cuba's rigid government guidelines, being stripped of all but one of their cameras at customs. This paved the way for ingenuity in their filming techniques, but also brought them closer to the story they were setting out to tell, experiencing first-hand the technology limitations that artists, creators and innovators grow more frustrated with every day.
Credits:
Director/Producer: Fifer Garbesi
Production Company: VR Playhouse
CEO: Ian Forester
CCO: Derin Turner
About Fifer Garbesi
Fifer Garbesi (fifergarbesi.com) is a virtual reality producer/director based in San Francisco. She has received support for her work from Google and Oculus and produced content for the Nobel Peace Prize. Co-Founder of ARTandVR, she hosts immersive art shows to bridge the technology and art worlds in ground-breaking collaboration.
About VR Playhouse
VR Playhouse is a Los Angeles-based creative studio and full-service production company specializing in virtual and augmented reality. With a fervent passion for transporting viewers through meaningful experiences in immersive media, founders Christina Heller and Ian Forester have amassed a specialized team with diverse backgrounds ranging from production to animation, journalism, VFX, theater and live events. From creative to production and distribution, VR Playhouse delivers complete projects through its cohesive VR pipeline.
Boasting a broad range of projects in the commercial, live sports, cinematic narrative and high-end real estate industries, VR Playhouse's original VR content transports viewers into unexplored times and locations, allowing audiences to transcend their daily lives and experience new perspectives and emotions.