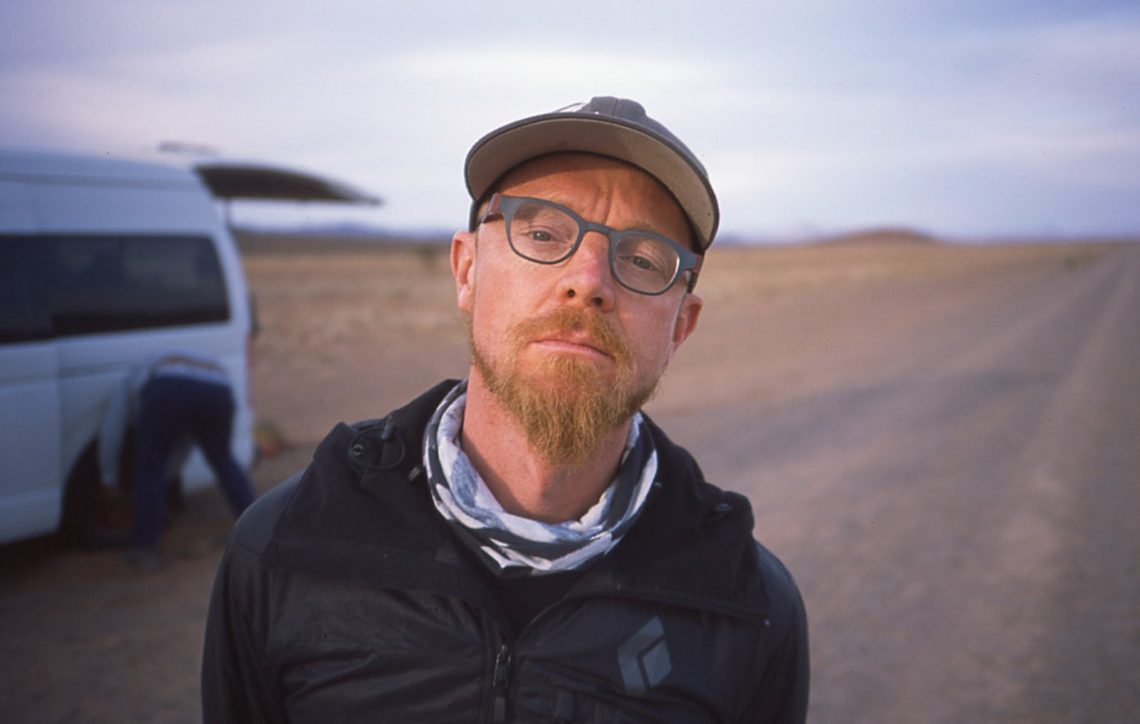 Emmy-Nominated Director Joins NYC-based Production Company
Washington Square Films has signed director Anson Fogel for U.S. commercial representation. Fogel's carefully imagined style is defined by rich sound and picture as showcased in his cinematic work for such top brands as Apple, Volkswagen, Burger King, GE, Microsoft, The North Face, Red Bull, National Geographic, Jeep and Marriott. With a diverse skill set as a director, writer, producer and DP, he brings a holistic approach to his enigmatic work spanning commercials, experimental shorts, feature films and photography. He is currently nominated for a 2019 Emmy Award for "Outstanding Commercial" for his work on the iPhone "Don't Mess With Mother" spot.
Click HERE to view a selection of his work.
Notes Washington Square Films Director of Sales & Marketing Jonathan Schwartz, "Anson's work is incredibly cinematic and incorporates wonderful storytelling and impeccable attention to detail. We are incredibly happy to have him join the family."
"The team at Washington Square Films truly cares about the work and is very creative and forward-thinking in their business model and approach to the industry," adds Fogel. "Their diverse involvement across cinema and advertising is vital for where the industry is going."
Fogel's lifelong passion for film was ignited by a childhood spent exploring rural mountains and engulfing himself in books, movies and music. He built his career on the crew side, beginning his work on set as an AC, then spending seven years as a DP before directing for brands, documentary and television work. He has won over 20 major film festival awards, including the Grand Prize and three other awards at Banff 2011, Grand Prize at New Zealand, The Fowler Award at Telluride, The Camera prizes at Trento and Gratz, and had two narrative short film premieres at major film festivals. He is currently based in Boulder, Utah.
About Washington Square Films
Over its 23-year tenure, Washington Square Films has grown to be considered one of the most respected production companies in the industry.
Boasting a sharp eye for talent, a high level of integrity and a discriminating downtown New York sensibility, the company has produced award-winning independent films and commercials, as well as forged a thriving entertainment management division. On any given day, the seasoned producers and managers at Washington Square Films are likely to be working with some of the most revered actors and promising directors in the business.
From its headquarters in New York City's Bowery, and satellite office in Los Angeles, the company manages and collaborates with an internationally recognized roster of writers, directors and A-list talent in entertainment and advertising. Washington Square Films receives regular accolades at The Academy Awards, Peabody Awards, Independent Spirit Awards, Golden Globes and Cannes Lions, along with selection for top International festivals such as Sundance, TIFF, New York Film Festival, Tribeca, Berlin and Locarno, and continues to break new ground in creative production.