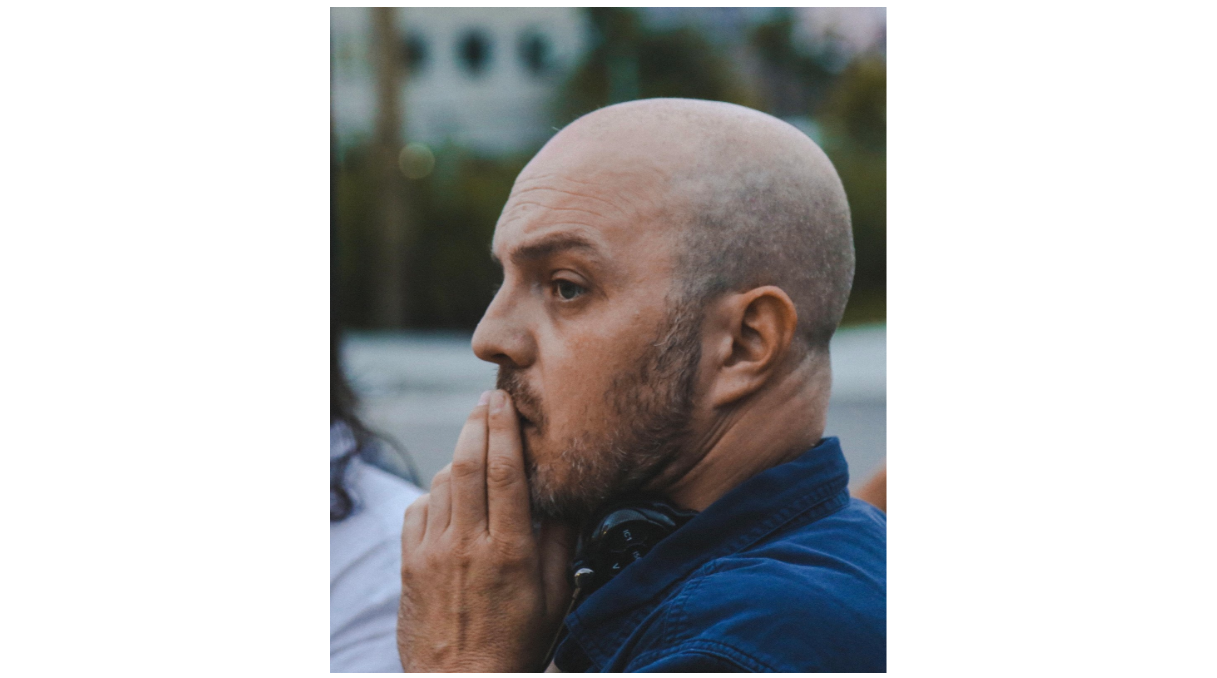 Credit: Steven Piper
New York-based Washington Square Films has signed comedy director Benjamin Flaherty for U.S. commercial representation. With an eye for uncovering humor in small moments, he has helmed spots for such top brands as BMW, Zac Posen, KFC, Michelob, Kmart, Mini, Humana, Verisign and WWE. His PSA "Nobody's Memories" for PFLAG was awarded a Silver Lion in Film at the 2015 Cannes Lions and in 2016 his PSA "Keep Farts Funny" for Meredith's Miracles was awarded the Bronze Lion. The multi-faceted director, who has lived and worked in New York, Berlin, Los Angeles and Chicago, brings a global perspective to his work. His signature comedic style delivers unexpected humor that is derived from a mixture of cultural comedic influences.
Click HERE to view Flaherty's work.
"I was really blown away by the reel. The casting, timing, the aesthetic were all remarkable and specific in a way that showed there was unique talent," notes Washington Square Films Director of Sales & Marketing/Managing Director Jonathan Schwartz. "Coming from the art world and bringing an advertising background to the table, he is really a perfect fit for Washington Square Films."
"Washington Square Films has such an amazing reputation in both the commercial and film spaces and they have an incredibly refined approach to nurturing and selling talent in an environment that's constantly changing," adds Flaherty. "I'm excited to join the roster and work together to build the next stage of my career."
After dedicating his thesis at a small liberal arts college to his first screenwriting endeavor, Flaherty was immediately hooked on filmmaking. Taking a hands-on approach, he rapidly became a self-taught editor, organically adding director, writer and cinematographer to his skillset as he created branded films for the likes of BMW, Zac Posen and Vogue. He served as the editor on Lou Reed's Berlin, a 2006 feature-length concert documentary directed by Julian Schnabel.
About Washington Square Films
Over its 15-year tenure, Washington Square Films has grown to be considered one of the most respected production companies in the industry.
Boasting a sharp eye for talent, a high level of integrity and a discriminating downtown New York sensibility, the company has produced award-winning independent films and commercials, as well as forged a thriving entertainment management division. On any given day, the seasoned producers and managers at Washington Square Films are likely to be working with some of the most revered actors and promising directors in the business.
From its headquarters in New York City's Bowery and satellite office in Los Angeles, the company manages and collaborates with an internationally recognized roster of writers, directors and A-list talent in entertainment and advertising. Washington Square Films receives regular accolades at The Academy Awards, Peabody Awards, Independent Spirit Awards, Golden Globes and Cannes Lions, along with selection for top International festivals such as Sundance, TIFF, New York Film Festival, Tribeca, Berlin and Locarno, and continues to break new ground in creative production.