Directed by Tom Quinn, "Colewell" is Up for Best Female Lead and John Cassavetes Award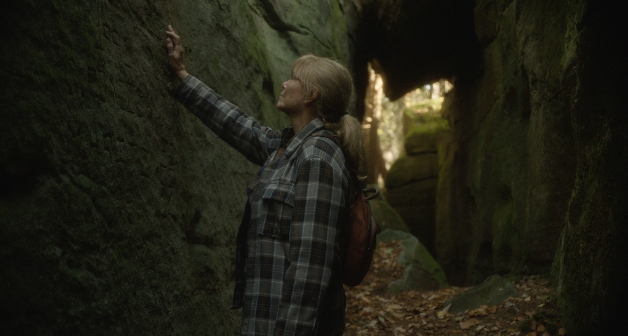 CREDIT: SAN FRANCISCO FILM FESTIVAL
Washington Square Films' Colewell, directed by Tom Quinn and starring Karen Allen of Indiana Jones fame as Nora Pancowski, has been nominated for two Film Independent Spirit Awards: Best Female Lead and the coveted John Cassavetes Award. Colewell centers around Nora Pancowski, a postal worker who has been given the dreadful news that the United States Postal Service is closing her branch and she is faced with the choice of either retiring or working at another location.
Quinn has been nominated for the coveted John Cassavetes Award, given to either a director, producer, or writer of a motion picture that was made within a $500,000 budget. Quinn is no stranger to the Film Independent Spirit awards, with his first feature The New Year Parade being nominated in 2008. Colewell has been screened at the San Francisco Film Festival, the Woodstock Film Festival, and the Bentonville Film Festival.
The Film Independent Spirit Awards winners will be announced on February 8, 2020.
Credits:
Cast: Karen Allen, Kevin J. O'Connor, Hannah Gross, Daniel Jenkins, Craig Walker, Malachy Cleary, Catherine Kellner
Director-screenwriter: Tom Quinn
Producers: Alexander Byer, Craig Shilowich, Joshua Blum, Matthew Thurm
Executive producers: Catherine Kellner, Jennifer Konawal, Micah Spear, Adam Kirszner
Director of photography: Paul Yee
Production designer: Alan Lampert
Costume designer: Annie Simon
Editors: Darrin Navarro, Tom Quinn
Music: Dara Taylor
Casting: Lois Drabkin
Production Company: Washington Square Films
About Washington Square Films:
Over its 23-year tenure, Washington Square Films has grown to be considered one of the most respected production companies in the industry.
Boasting a sharp eye for talent, a high level of integrity and a discriminating downtown New York sensibility, the company has produced award-winning independent films and commercials, as well as forged a thriving entertainment management division. On any given day, the seasoned producers and managers at Washington Square Films are likely to be working with some of the most revered actors and promising directors in the business.
From its headquarters on New York City's Bowery, and satellite office in Los Angeles, the company manages and collaborates with an internationally recognized roster of writers, directors and A-list talent in entertainment and advertising. Washington Square Films receives regular accolades at The Academy Awards, Peabody Awards, Independent Spirit Awards, Golden Globes and Cannes Lions, along with selection for top International festivals such as Sundance, TIFF, New York Film Festival, Tribeca, Berlin and Locarno, and continues to break new ground in creative production.