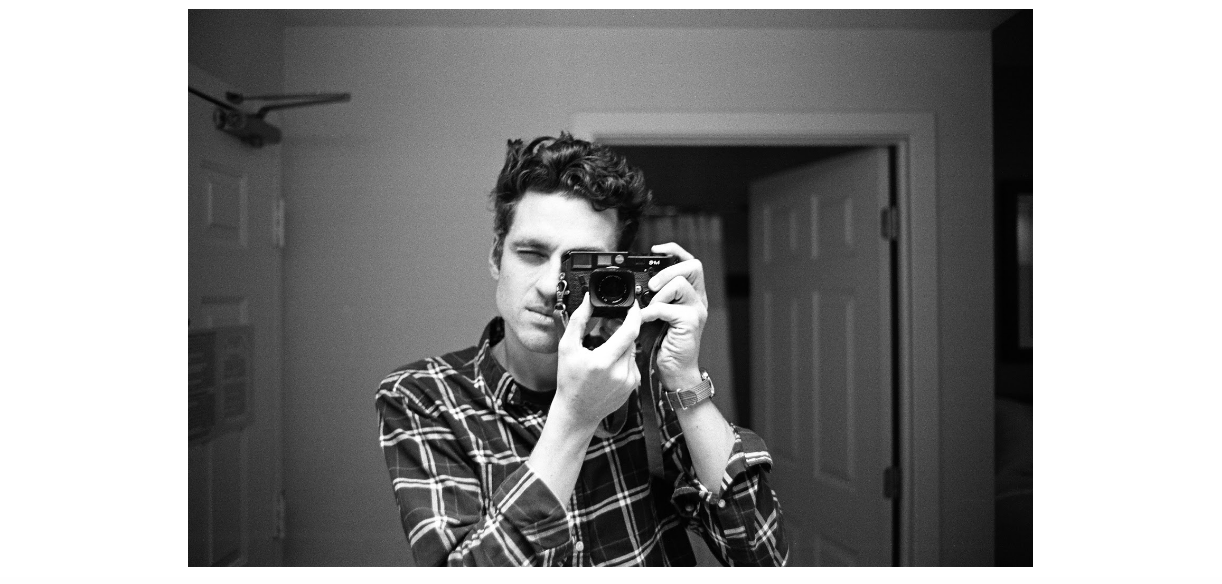 Marina del Rey, CA-based production company Backyard signs award-winning director Matthew James Thompson for U.S. commercial representation. Thompson is a visually-driven director who brings a fresh, holistic eye to the filmmaking process. He has helmed work for such top brands as Nike, Google, Jeep, Squarespace, Oreo, Hilton Hotels and Virgin Mobile, among others. His branded film for Field Notes was praised for its emotive prowess and was awarded at IAC, Addys, Hatch, and was also featured in the Lurzer's Archive of 2016, Forbes and Adweek. His short-film projects have screened at the Oscar-qualifying Rhode Island Film Festival, Seattle Film Festival and Houston Worldfest. With a deep passion and appreciation for the filmmaking process, from the ideation phase through post-production, Thompson brings a cinematic approach to strong short-form narratives that leave an impact on viewers.
Click HERE to view Thompson's reel.
Notes Thompson, "I'm very excited to be joining Backyard. It's a long-standing brand with a strong reputation that continues to evolve and modernize.  Backyard works with most of the top agencies and best brands in the business.  They are a great group of people too. This is a big step for me, and I'm looking forward to new creative opportunities in 2018."
Thompson first picked up a camera while making skateboarding videos in high school. His fascination with directing accelerated in college, where he created short films and music videos. Thompson broke into the ad industry as a director when he created a spec spot for the Boston Celtics that was noticed by the ad agency for the NBA team. Additional directorial opportunities quickly followed. Thompson co-launched NYC-based production company NORTH in 2010, where he served as a partner and director. In order to focus more on his directorial career, he has left the company he co-founded to join the roster at Backyard.
Notes Chris Zander, Managing Director of Backyard, "As the creative landscape has evolved, we've seen more projects that need nimble, versatile directors who are capable of telling a wide range of authentic stories.  Matthew is part of this new breed.  His work is ultra-fresh and emotionally honest.  I love that he is inspired by every aspect of the creative process. I love his curiosity and intelligence. I love that he makes compelling short films and long films and music videos and spots."
Beyond commercials, Thompson recently released a short film A Hunting Incident, which is a prologue to a feature script that he's currently developing. He was also commissioned by Future of Storytelling 2017 to create a thought-provoking film about the award-winning magician Derek Delgaudio. The short has been recognized with a Vimeo Staff Pick.
Who is Backyard?
Backyard produces creative content for some of the best ad agencies and top brands around the world. From our headquarters in Marina del Rey, CA, our team of talented directors and seasoned producers deliver a collaborative creative process that builds happy client relationships. We deliver beyond expectations.  
The Backyard brand is nearly 30 years old.  We continue to point our ship toward the future by bringing positivity, fresh thinking, and originality to our process.
Backyard is led by Managing Director Chris Zander, VP/Executive Producer Kris Mathur, and Executive Producer/Head of Production Emily Malito.