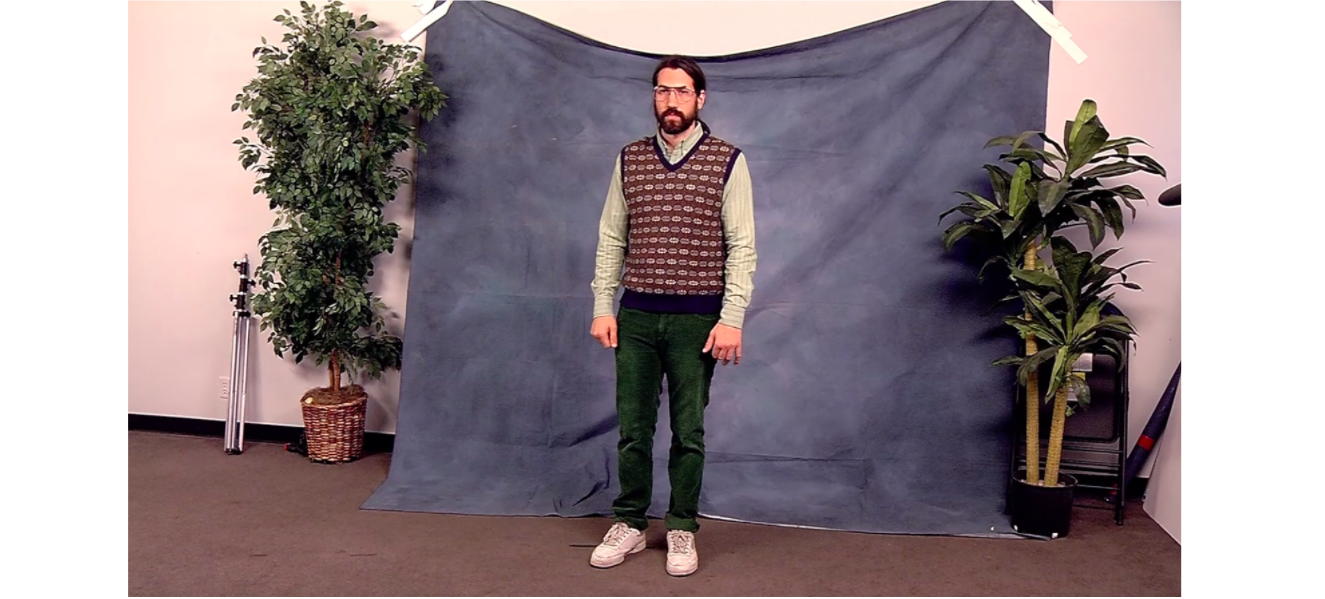 Writer/director Dugan O'Neal, out of LA-based production company The Directors Bureau, pays homage to vintage acting audition tapes in his latest music video project "VAPORS" for multi-dimensional sound system Kunzite. Starring himself, O'Neal's clip evokes 80s-90s era open casting calls. O'Neal spares no detail concerning authentic vintage attire, VHS film-graininess and retro office decor to forge the video's comical self-consciousness.
In the video, O'Neal plays an eager actor waiting his turn behind other hopefuls for a chance at his big break alongside the duo Kunzite. Actors line up and perform for a disinterested crew, where they play shocked, craft interpretive dance moves, rock out with air instruments and make faces without shame. In cuts between the nonsensical audition sequence and the waiting room, the nervous actor only finds momentary solace upon the entrance of another actress, played by his wife, Bethany McCarty. When it is the actor's turn to showcase his talents for the stern producer and bemused musicians, he mentally transports himself to a woodsy ethereal realm, where he finds the freedom and confidence to let loose. The surly director visible throughout is played by O'Neal's father, Tom Gundelfinger O'Neal, making the music video a family affair.
Click HERE to view the music video.
Notes O'Neal, "(As a director) I sit through a lot of auditions, which is obviously an interesting and strange process. Taken out of context, the more vague the audition is, the more it feels like performance art. I started thinking while watching an audition, this should be a music video. I also fell in love with the idea of an actor having a totally transcendent spiritual experience while auditioning and when they're done, it's like, "next!". I wanted the video to be full of joy and humor and wanted the auditions to be a celebration of human expression."
O'Neal is a notable music video director, having crafted films alongside such artists as HAIM, RY X, Chromeo and The Temper Trap, among others. He has also helmed commercial projects for brands including McDonald's, PlayStation, KFC, Jack Links and Ultra. O'Neal broke into the industry with his music video for rock band TV On The Radio, Will Do/Nine Types of Light, which was nominated for a Grammy in 2011.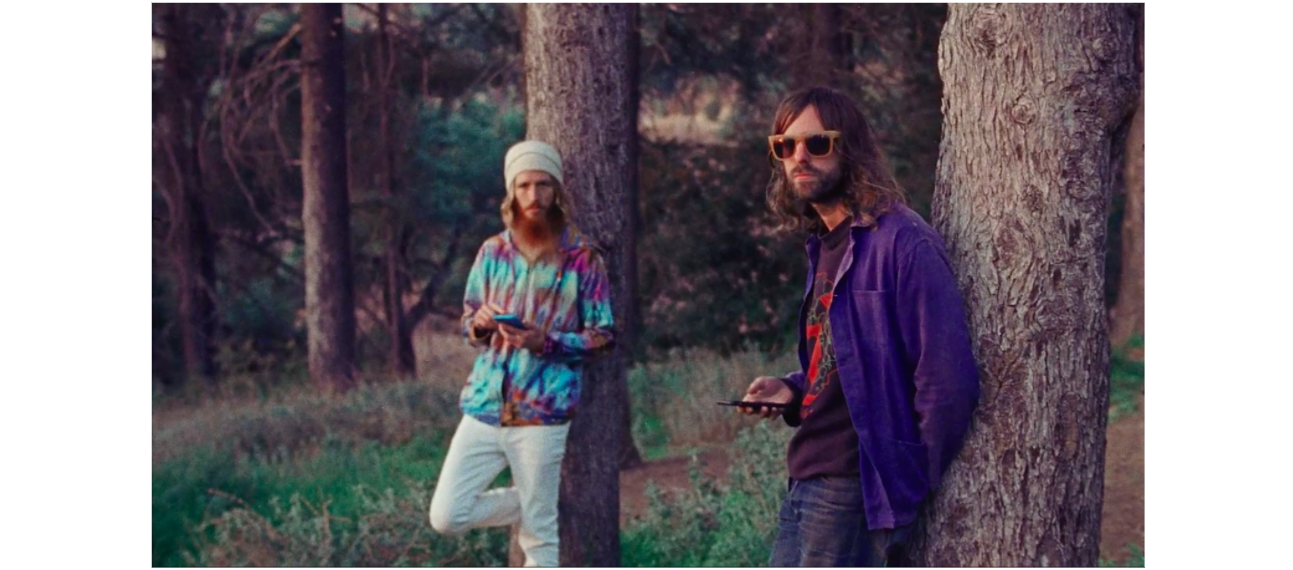 Credits:
Written & Directed by: DUGAN O'NEAL
Production Company: THE DIRECTORS BUREAU
Producer: BENJAMIN GILOVITZ
Executive Producer: SUE YEON AHN
Director of Photography: DREW BIENEMANN
Camera Operator: LOGAN TRIPLETT
2nd AC/ Loader: AMINA ZADEH
Editor: PAUL ROGERS
Colorist: RICKY GAUSIS @ MPC
Casting: BROAD-CAST CASTING
Special thanks to DAN COWAN @ BROAD-CAST CASTING
Starring: DUGAN O'NEAL, BETHANY MCCARTY, TOM GUNDELFINGER O'NEAL
About The Directors Bureau & TDB: Special Projects
The Directors Bureau has been operating out of Hollywood for over 20 years, and maintains a distinctive roster of directors who capture the popular imagination in a broad range of media. Their mission to build an acclaimed dossier of like-minded artists with varied careers has been marked by highly newsworthy and cinematic endeavors. A singular company culture fosters originality and collaboration, which shines through in the company's exceptional work.
TDB: Special Projects division provides bespoke concepts, marketing and media solutions to a select group of clients.