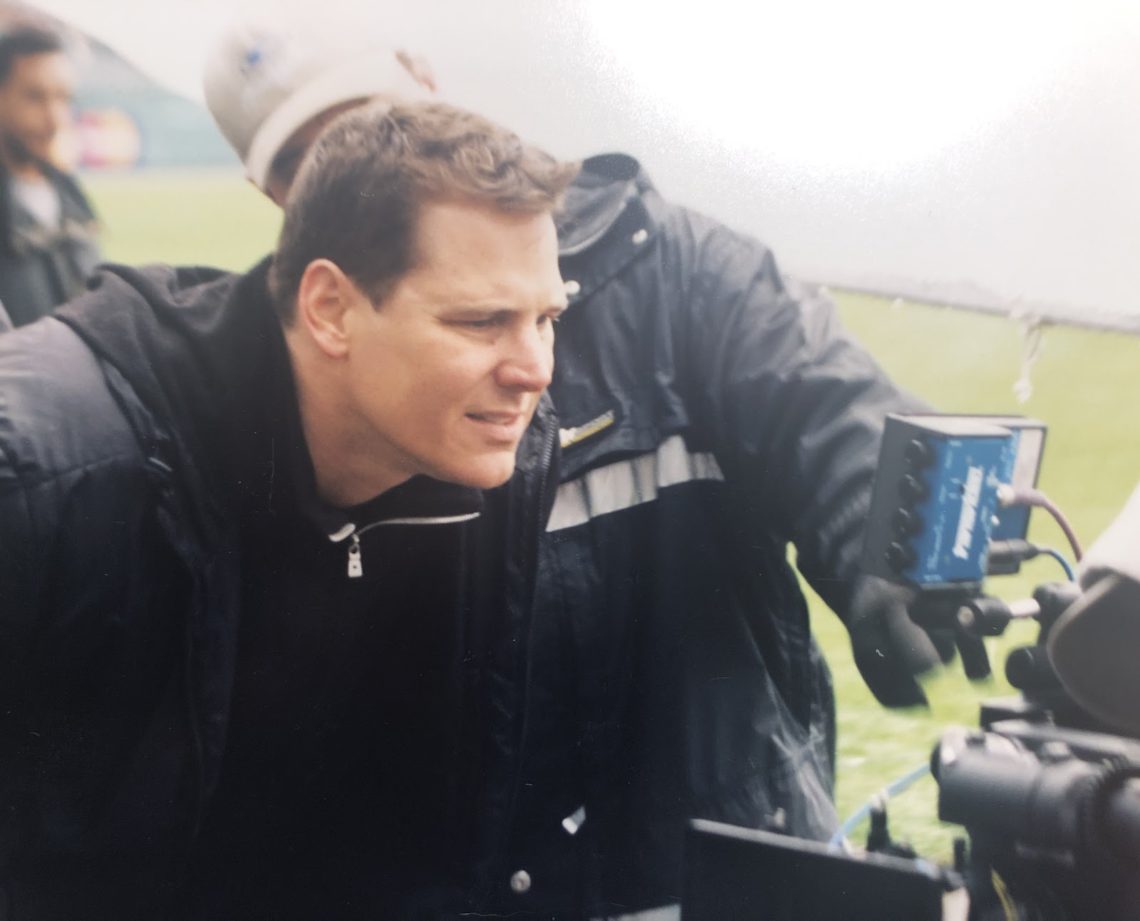 Full-service production and post studio ELEMENT has signed director Tom Foley for U.S. commercial representation. Turning his focus to the nuances of human relationships, he has earned acclaim for boundary-pushing spots that fuse comedy with empathy and heart. Foley has come to ELEMENT after being represented as a director for over a decade at Independent Media, where he helmed legacy work for brands including Burger King, Nike, OfficeMax, CVS, Dunkin' Donuts, Marshalls and countless others. His first project with ELEMENT is writing and directing a multi-platform campaign for a national craft brewery.
Click HERE to view his latest projects.
Notes ELEMENT Founder/EP Eran Lobel, "Tom has a sophisticated comedic instinct; he's really smart, he's an amazing creative filmmaker and it's an honor to have him on our team."
Adds Foley, "Eran and I have known each other for many years, and there was always a natural connection. With ELEMENT steadily moving onto the national stage, the timing is right for us to partner together. I'm very excited."
A Boston native, Foley took an early shine to film–and to sneaking into R-rated flicks with his brother. He followed his passion to study directing and writing at Northwestern University, graduating with a Bachelor's degree in Communications/English. Landing a post as Producer for Hal Riney & Partners, he quickly amassed a diverse skill set in commercial production and moved to Hill Holliday, where he climbed the ladder to serve as Executive Producer and VP. Armed with a more in-depth brand POV from the agency side, he made the shift to return to his first love of directing, crafting acclaimed commercial projects with Independent Media Inc. before joining ELEMENT.
When not on set, Foley jazzes it up with the blues harmonica, restores pinball machines to resplendent glory and is the proud father and baseball coach of two boys.
About ELEMENT Productions
ELEMENT Productions is a full-service production and post company creating content for distribution across all media platforms, founded by Executive Producer Eran Lobel. For over two decades, ELEMENT's collaborative team of award-winning producers, directors, editors, writers, designers, and strategists have applied their passions to tell poignant stories brought to life in documentary films, original television programs (episodic and specials), broadcast commercials, web videos, and social content. With a global network of creative professionals, ELEMENT provides best-in-breed, innovative solutions to its clients' ever-evolving video content needs.