New Campaign Led by Award-Winning Creatives Takes Graphic Approach to Gun Violence Crisis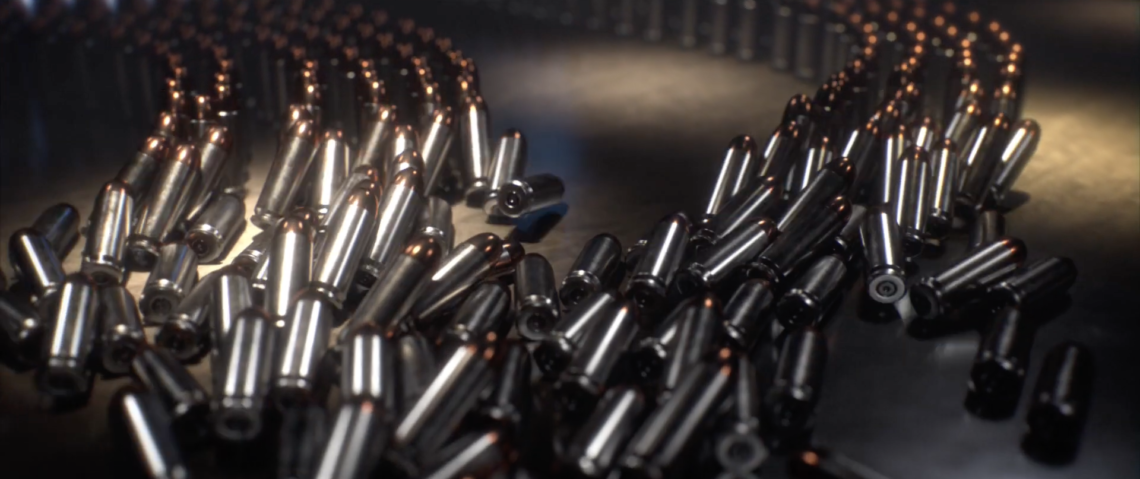 Could graphic health warnings on boxes of ammunition help reduce gun violence in America? That's the proposition of a new campaign launched today by a lineup of top advertising professionals and backed by a coalition of doctors, veterans, survivors and public health researchers. Creative directors Oriel Davis-Lyons and Gustavo Dorietto teamed up to leverage their talents, typically dedicated toward client work at Droga5, to create a provocative PSA that aims to raise awareness and ultimately spark change for the nation's gun violence epidemic. The short film urges viewers to take action by contacting their local representative, available through a microsite listed at the end of the film. The film is released in conjunction with National Gun Violence Awareness Day, which is June 7th.
Inspired by the graphic health warnings on tobacco packaging around the world, which the World Health Organisation calls, "The most cost-effective tool for educating smokers and non-smokers…about the health risks of tobacco use," the new campaign asks whether the same approach could work for America's gun violence epidemic.
"This idea started with us thinking about gun violence beyond just a second amendment issue and treating it like a public health crisis. We wanted to put a solution on the table that could respect the rights of gun owners while educating them about the serious risks to their health" says Davis-Lyons.
Directed by Simon Burrill and produced by award-winning visual effects company, Method Studios, the film shows rows of bullets falling like bodies as soundbites chronicle the shocking ways gun violence destroys communities and families every day, forcing viewers to confront the gruesome cost of gun ownership in America.
Says Warren Paleos, Creative Director and VFX supervisor at Method, "Simon and I knew we had to be involved in this project the moment it was presented to us. It's rare to be afforded an opportunity to work on something that is morally, socially and as creatively rewarding as this film; it was something we couldn't pass up. Most importantly we truly believe it can make a real difference."
Sound design and mix is provided by Sonic Union, who also commissioned a haunting soundtrack written specially for the project in collaboration with composer Oli Chang of Animal Feelings. Executive Creative Producer Halle Petro says, "I knew at the onset this was a special project that gave unique perspective with sound and narrative, and engaging an artist like Oli gives such authenticity to the narrative through score. The aim was to tell a story that captures both melancholy and hope, using the music and design to pierce emotionally."
Chang will also release the full-length track as part of an EP titled Trigger Warnings, available on Spotify. "When writing the main theme I wanted to create a delicate anthem where the melody of the right hand pulled against the chords in the left. Rhythms are meant to dramatize the falling bullets as human, as the melody develops to further highlight urgency of the 911 calls."
With the backing of This Is Our Lane, Doctors Demand Action, Survivors Lead and Veterans For Gun Reform, Davis-Lyons hopes that by demonstrating a public interest in the idea, the campaign could be the start of a journey towards trials at a state level.
"What this represents is a new way to educate gun owners about the risks that come with their rights and hopefully lead them to make more informed choices about the role guns play in their lives and society as a whole. We hope that in years to come, we'll be able to look back and say that we did something that made a real difference," adds Davis-Lyons.