Have you ever fantasized about serving up a slice of Humble Pie to someone who really needs it?  You can do just that in Austin this week, as Pasadena, CA-based creative studio SunnyBoy Entertainment debuts its first original virtual reality game, "Humble Pie", at the SXSW 2018 Mashable House (#MashHouse), March 9 through the 11th. The address of Mashable House is 610 East 6th Street, Austin, TX 78701. This year, the three-star VR game "Humble Pie" — a featured 'VR therapy game' at Mashable House — brings players to the Oval Office as the White House head chef, prepared to deliver delectable cherry pies to a very demanding Commander in Chief.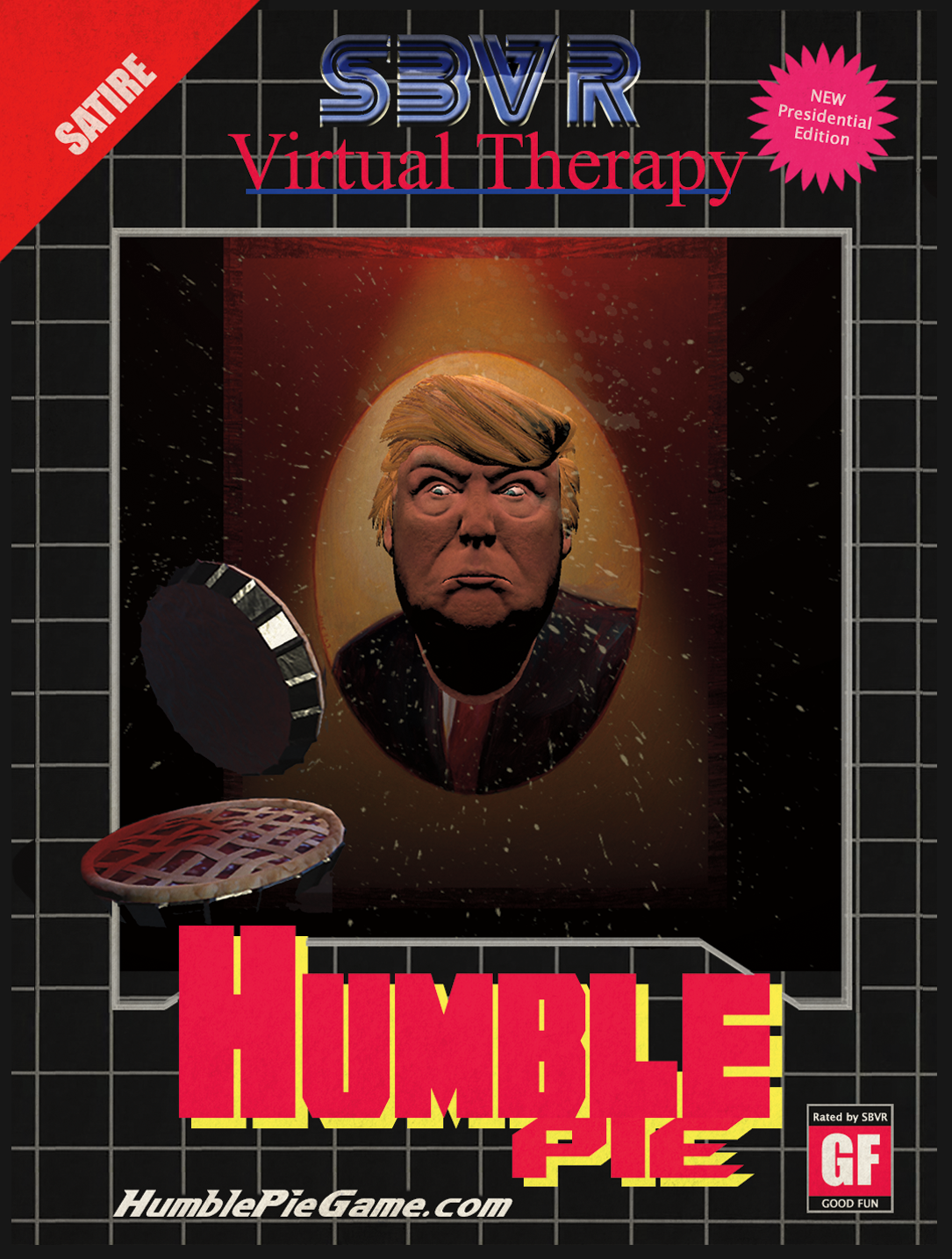 To play "Humble Pie", players step up to "deliver" pies by lobbing them directly at the President, who ambles around a virtual Oval Office. The experience will be shown on the HTC Vive, using Vive controllers. While the Mashable House game promises to draw crowds with the cathartic opportunity to throw pies at the Commander in Chief, the first-person tossing game will roll out other pie targets in the future, focussing on high-profile individuals–beyond politics–who could stand a healthy dose of humble pie.
In rounds one and two, the player must toss and land three pies on the President to level up, all while ignoring his equally-precise jibes and comebacks. By round three, two Secret Service agents emerge and send the game spiraling into an all-out food fight. The player must now land sugary shots while dodging fruit-filled ammo to win the game.
If the "VR therapy" wasn't enough, players can walk away with tokens of their state visit: a #BeHumble t-shirt and stickers of retro-graphic "Humble Pie" game posters, designed to emulate the superior SEGA and Nintendo game packs–you know, the video game glory days.
Mashable House hours are Friday, March 9 and Saturday, March 10, from 12 p.m. – 5 p.m. & Sunday, March 11, from 11 a.m. – 3 p.m.

Concluding the three-day extravaganza is #SXSW's annual mega-party, MashBash, on Sunday, March 11. The must-attend event runs from 9 p.m. to 2 a.m.–nothing seasoned SXSW attendees can't handle.
RSVP to Mashable House and/or (but we definitely recommend "and") MashBash HERE.