NYC-based content production company MinusL teamed up with Google and the National Oceanic and Atmospheric Administration (NOAA) to create the powerful short documentary "Whale Songs and AI, for everyone to explore," that aims to incite curious minds to interpret the enchanting songs of humpback whales through publicly-launched data sets. Shot in Hawaii and Cape Cod, the film highlights the vital work of marine scientists and Google engineers as they collaborate to make acoustic research on whales widely accessible. Through the help of new AI technology, Google provides students, amateur investigators and other aquatic enthusiasts the opportunity to learn more about the ethereal sounds whales use to communicate with information most wouldn't see otherwise. The hours of humpback whale songs, made available through innovative machine learning, allows for the crowdsourcing of "citizen scientists" to work together to uncover behavioral information and unearth the meaning behind the magical melodies of the majestic mammals. The film combines informative interviews from NOAA and Google experts with cinematic, sweeping ocean visuals to leave viewers with curiosity and excitement towards the next step of scientific exploration on a global scale.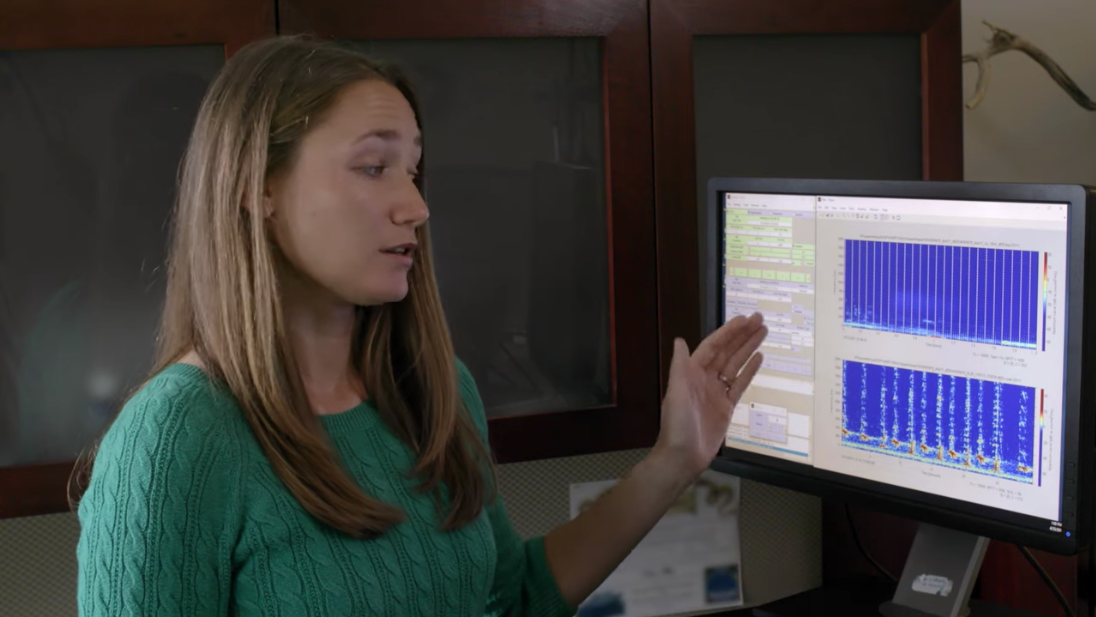 The film opens with the powerful statistic, "More than 80 percent of the ocean is unmapped, unobserved and unexplored". Audiences are introduced to scientists and engineers, intercut with majestic shots of whales moving gracefully through deep blue waters. Sonic data visualizations of whale calls are displayed on-screen and experts explain how the sounds are organized to identify different whale species, and how AI technology speeds up the identification process astronomically. The MinusL team strikes a balance between educational and artistic components, inviting the community to creatively explore this crowdsourcing project.
The short film showcases the power of machine learning and scientific findings to democratize the research field and allow everyone to glean insight from these data sets. "People might take this project and make discoveries that no one else has done before," Google Creative Technologist Jonas Jongejan notes in the film, on the power of accessibility.
The launch of the project comes on the heels of MinusL's diverse work for CNN taking home four Gold Awards at the recent PromaxBDA Awards.
Credits:
Client: Google Creative Labs
Creative Director: Lauren Costa
Executive Producer: Lydia Holness
Producer: Michael Lenic
Production: MinusL
Executive Producer: Craig DiBiase
Head of Production: Chris Hughlett
Director of Photography: Diana Eliazov
About MinusL
We are content producers who thrive by redefining creative boundaries and making the unattainable a reality.
Approaching traditional and emerging media with a consistent yet adaptable workflow, our projects fuse the immediacy of modern media with elevated production values. As creative production partners, we utilize a nimble and strategic team backed with seasoned expertise on and off the set. We focus our cultural curiosity and solutions-driven mentality on exceeding client expectations and delivering content to leverage across multiple platforms.