New stand-alone studio allows space for continued growth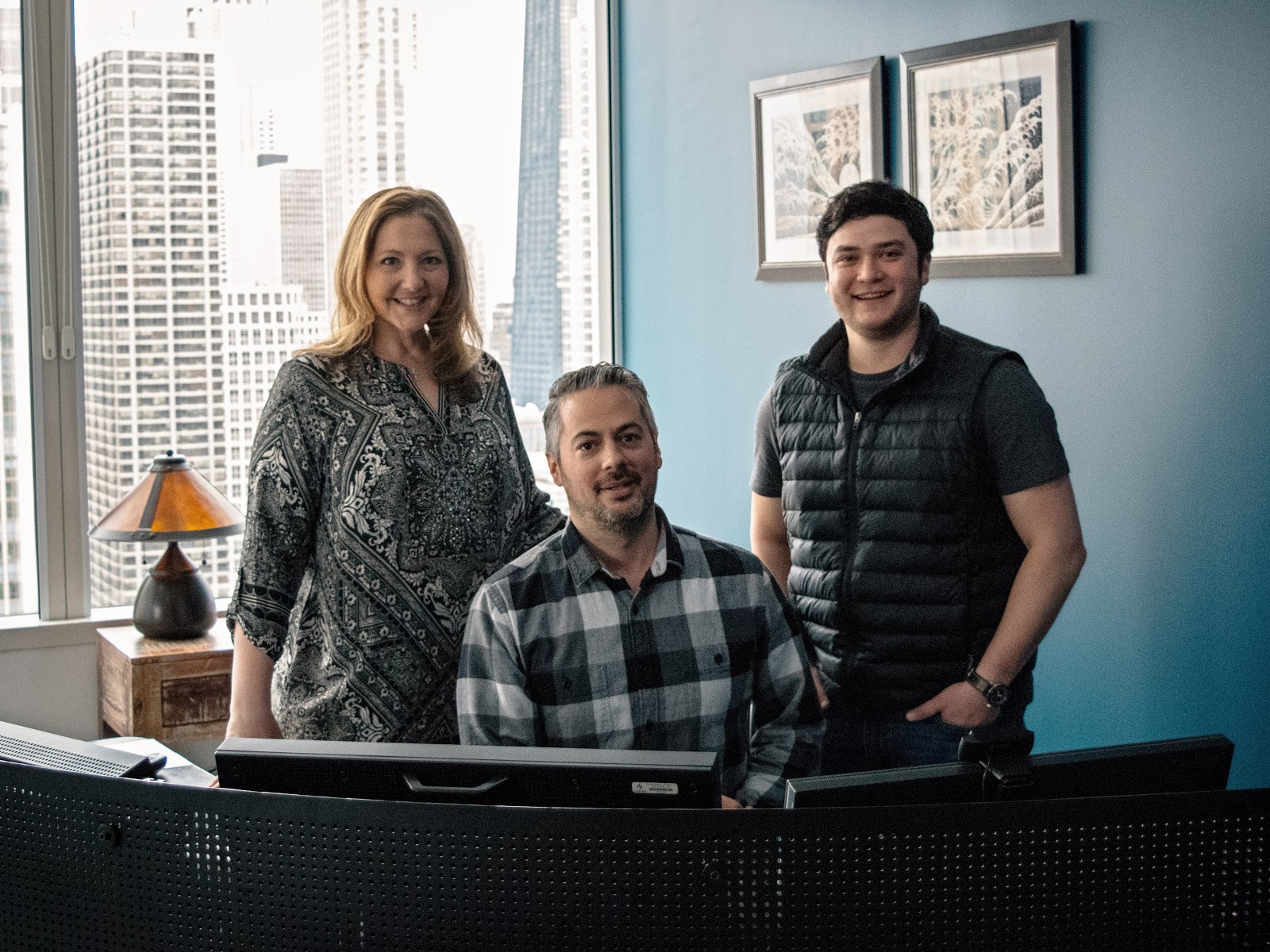 L-R: Nice Shoes Executive Producer Tara Holmes, Senior Colorist Ron Sudul and Color Assistant Alex Frankland
NYC-based creative studio Nice Shoes has expanded its Midwest presence, opening their first stand-alone space in Chicago's vibrant River North district. The studio will be led by Senior Colorist Ron Sudul and Color Assistant Alex Frankland, and will be supported by Executive Producer Tara Holmes and Producer Serena Bove, who will be splitting their time between NYC and Chicago studios. Having previously operated out of a shared space in Chicago, the new stand-alone space comes on the heels of an influx of work from the Midwest region, with a steady flow of projects from local clients such as mcgarrybowen, EnergyBBDO, and We Are Unlimited. The space, which is larger than their former shared space, will allow the studio to scale based on project needs and allow for Nice Shoes' global roster of colorist talent to work out of the studio.
Notes Holmes, "Since making our way to Chicago in 2014, we have really enjoyed being a part of the creative community there. We have already hit the ground running in our new stand-alone space and are excited to continue doing great work with our clients in the area."
Sudul has been with Nice Shoes since it first launched, spending nearly two decades in the NYC headquarters experiencing the evolution of the brand as it continued to adapt with industry shifts. Assured in Sudul's talent and long-standing rapport with clients, Nice Shoes sent him to Chicago in 2014 to launch the studio's Midwest presence. His passion for perfecting imagery has brought him into contact with such top recording artists as Kanye West and Beyoncé, collaborating with the power duo on experimental pieces with looks that shatter the boundaries of traditional music videos. He has also worked on a range of memorable spots for major brands such as AT&T, Givenchy, IBM, UPS, Starbucks, GE, Dunkin' Donuts, Coca-Cola, MTV and Chase.
ABOUT NICE SHOES
Nice Shoes is a creative studio. We deliver problem-solving solutions across the production process. We create lasting experiences and immersive worlds. Headquartered in New York City for over 20 years, we are an independent, client-focused studio with locations throughout North America and a global talent roster.
Our focus on service delivers an excellent client experience.
Our team of artists and producers work smart and play nice.
We are a trusted partner, finding creative solutions for our clients in an atmosphere of collaboration, passion, and deep expertise. Every service under one roof. One point of contact. When everyone has less time to do more, that is exactly what Nice Shoes delivers.