New Space at Building 77 Will Expand Picture Farm's Growing Brooklyn Footprint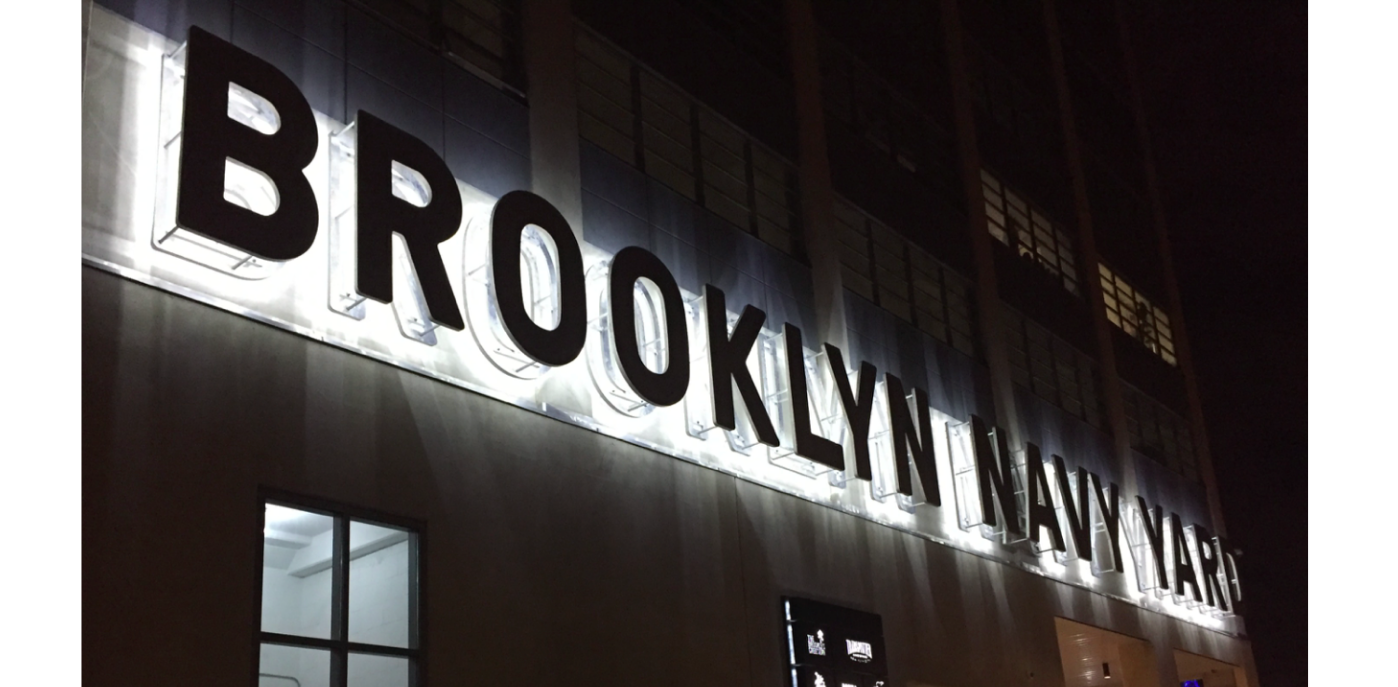 Picture Farm, a global full service production and post production company, has spent over a decade in Williamsburg, deeply infused in the vibrant art and cultural hub blossoming just east of downtown Manhattan. This month, the company said goodbye to their Williamsburg digs and relocated to Building 77 at the Brooklyn Navy Yard, stepping into a building and environment built for the future.

"Picture Farm's new space allows the company to address the continually shifting needs dictated by the media landscape," said Picture Farm Partner Toddy Stewart. "We pride ourselves as a vibrant, creative production company that was immersed in Williamsburg long before its widespread upturn. We are now excited to be a part of the pioneering wave at the Brooklyn Navy Yard."

While the Brooklyn Navy Yard has recently made headlines about the onslaught of new jobs coming to the site–up to 17,000 by 2020–Picture Farm was drawn in by the professional polish and scalability that the 1 million-million-foot Building 77 provides. The creative shop, which crafts dynamic film, print, digital and creative event production for such top brands as Nike, Laura Mercier, Hyatt, Tiffany, Converse and Estee Lauder, was also impressed by the diverse slate of companies already in and coming to the new space.

Picture Farm's new 5,500 square foot space, which will support upwards of 15 employees, is located on the 5th floor of Building 77 and is 2,500 square feet larger than the company's previous Williamsburg location. The new space at Building 77 provides Picture Farm the opportunity to design their ideal layout to address growing needs in video production and client-facing post production facilities.

"Picture Farm is a fantastic addition to the Brooklyn Navy Yard's growing ecosystem of more than 400 manufacturing, tech and creative tenants," said David Ehrenberg, CEO & President of the Brooklyn Navy Yard. "By joining the diverse mix of businesses at our newly opened Building 77, Picture Farm will contribute to the advancement of the Yard's mission to grow manufacturing and create accessible middle-class jobs."

Located at the corner of Vanderbilt and Flushing Avenues and originally built in the run-up to World War II as a windowless storage facility, Building 77 is now in the midst of a comprehensive $185 million renovation that will transform the building into a state of the art industrial/manufacturing, tech and design hub.

About Picture Farm
Picture Farm is a global production, events and post production company bringing a cultivated sensibility and a creative culture to brand storytelling. With offices in London, New York, Los Angeles, Barcelona and Madrid, the team's collaborative talents combine technical expertise and artistic vision to deliver beautiful brand assets along the spectrum of deliverables from video, to photography, to social media.