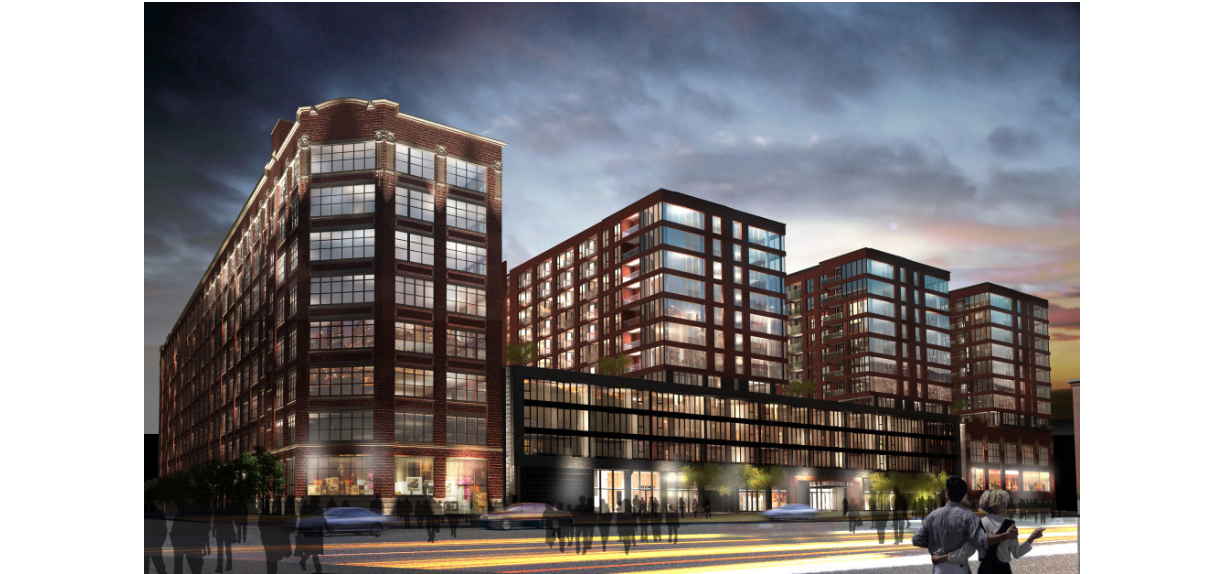 Nordelec, Future Home of Reel FX Montreal (Credit: Allied REIT)
Golden Globe-nominated creative studio Reel FX has expanded its global reach, adding a Canadian satellite studio in Montreal to its existing offices in Dallas and Hollywood, CA. The new locale will be another hub for Reel FX Animation Studios, its feature film division, and will also serve as an outpost for the studio's commercial and VR/AR divisions.  Reel FX's global headquarters will remain in Dallas' vibrant Deep Ellum artist community.
"We're aggressively ramping production in Montreal for a short list of theatrical budget animated film projects and more things to come," said Reel FX CEO Steve O'Brien.  Partners and clients include major studios as well as high profile game producers. With a proven track record of producing award-winning original animated feature titles, including The Book of Life and Free Birds, this expansion will position Reel FX Animation Studios to partner on the development and production of more top-tier animation titles going forward.
The Montreal studio will be located near the city's downtown district in the historical building Le Nordelec, which has been recently renovated into an urban loft development with commercial, retail and residential units by Allied REIT. The phase one studio build-out will house up to 220 artists, with further expansion plans on the horizon.
"Montreal has seen major growth in feature animation production in the last several years and we are excited to be a part of such a thriving creative community," notes Reel FX Sr. Vice President of Animation David Parrish. "With the lineup of inspiring projects we have in the chute, we look forward to working closely with so many talented Montreal artists."
Reel FX Animation Studios also recently moved into a new Hollywood location, placing them in closer proximity to the heart of the filmmaking industry and studio locales.
About Reel FX Creative Studios
Reel FX is an enterprise of artists, sculptors, animators, technologists, visionaries, creators, and storytellers. In its 20-year tenure, the creative collective has grown to nearly two hundred staffers across its Dallas, Hollywood, and Montreal studios. Reel FX crafts content for screens and venues of all shapes and sizes, spanning animated films, commercials, virtual and augmented reality experiences, mobile/interactive content, live-venue projects, and theme park rides. The award-winning talent across all locations have collectively received Oscar, Golden Globe, Emmy, Annie, and Clio awards and nominations.
The studio operates under three monikers. Reel FX Animation Studios produces theatrical film releases and large-scale theme park rides, such as "Minion Mayhem" at Universal Studios. Recent film titles include Free Birds and the Golden Globe nominated The Book of Life with 20th Century Fox, each generating more than $100 million in worldwide box office. Newly launched creative strategic group, ATK PLN stands firmly at the intersection of design, animation, and live action for commercial and branded content projects, while the innovative Flight School creates immersive experiences, including VR/AR, telling stories across all emerging technology platforms.