Tumi: For The Journey We're On By EP+CO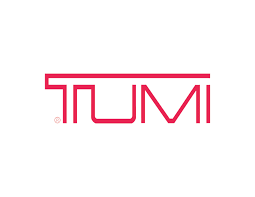 Travel lifestyle brand Tumi is launching a female-driven global campaign to coincide with the launch of its newest women's collections.
Led by EP+Co, the new digital campaign is anchored around content created by legendary director Allen Coulter and featuring renowned actress and activist Rosario Dawson. Including a 60-second, 30-second and four 15-second spots, the videos follow one woman's journey while highlighting the many different personas she takes on within her life. The contents celebrate how every woman – no matter what path she takes – can shift appearance, location, and motivation every day, breaking barriers and never having to settle in just one role.
The integrated campaign also features a full product website, designed by EP+Co, in addition to social and digital content. I've included links to all versions and the new site. We could certainly get a quote from Tumi or Rosario Dawson if that's something you guys would be interested in?
Credits
EP + Company:
Con Williamson – Chief Creative Officer – EP+Co
John Cornette – Executive Creative Director – EP+Co
Will Isom – Associate Creative Director (Copy) – EP+Co
Tim Kang – Associate Creative Director (Art) – EP+Co
Taylor Lucas – Art Director – EP+Co
Danny Miller – Director of Content Production – EP+Co
Charlotte Stirrup – Senior Content Producer – EP+Co
Mary Ostotis – Art Producer – EP+Co
Jeff Fischer – Senior Business Manager – EP+Co
Kat Shafer – Managing Director – EP+Co
Amanda Dwyer – Account Director – EP+Co
Elizabeth Crumpton – Senior Account Manager – EP+Co
Emily Rule – Director – EP+Co
Orlando Asson Content Creator – EP+Co
Production:
Production Co.: Station Film
Director: Allen Coulter
Partner/Executive Producer: Caroline Gibney
Managing Partner: Stephen Orent
Line Producer: Tony McGarry
DP: Alex Lamarque
Service Company: Unit+Sofa, Prague
Editorial: Cut + Run
Editor: Gary Knight
Managing Director: Lauren Hertzberg
Head of Production: Ellese Jobin
Assistant Editor: Beau Dickson
Finishing: Jogger
Lead Artist: Joseph Grosso
Color: The Mill
Colorist: Damien Van Der Cruyssen
Music Producer: Mike Boris
Original music: Quiet City
Audio Post Company: Sonic Union
Mixer / Sound Design: Fernando Ascani