In the Valiant Pictures Ad, The TV Host Helped Develop the Flavor with Seagram's Escapes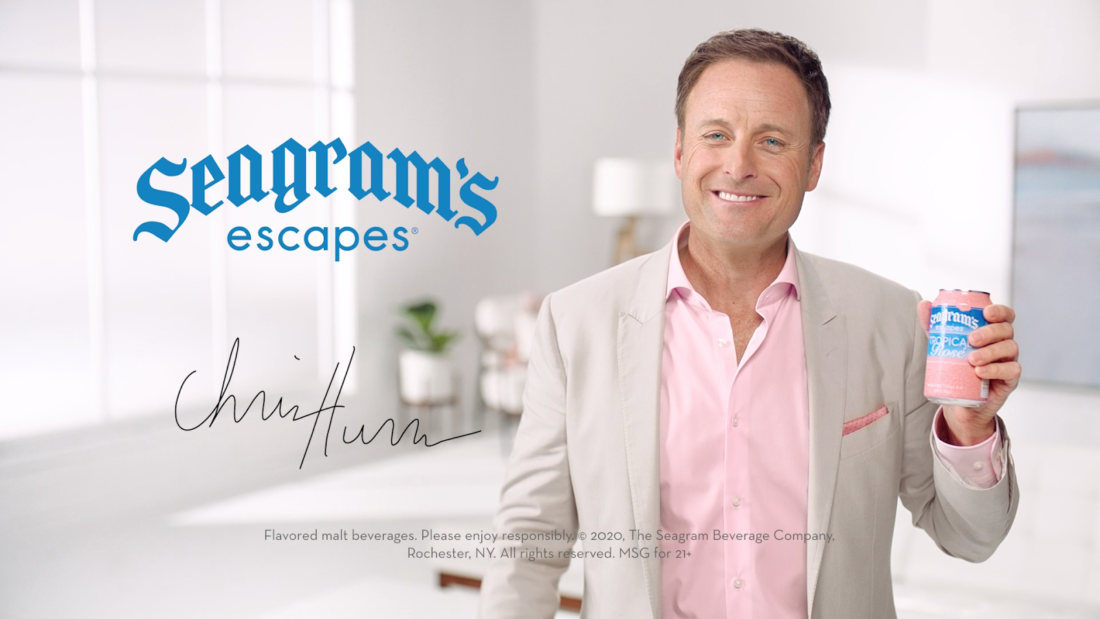 New York-based production company Valiant Pictures and Reality TV host Chris Harrison deliver a different kind of rosé for alcoholic beverage company Seagram's Escapes and its line of fruit-forward drinks. The special edition, "Tropical Rosé," was co-developed by Harrison and contains natural passion fruit, dragon fruit and rosé flavors.
Click HERE to view the spot.
Directed by Vincent Lin, Valiant brings Harrison's TV charm to the table for the brand, describing the rosé and signing off with the Seagram's Escapes brand slogan, "Keep it colorful!" The popular host and his 'hopeful romantic' optimism are on full display, brightened with sunny pinks and yellows colored by creative studio Nice Shoes.
"We're thrilled to introduce Tropical Rosé, an entirely new flavor created in partnership with Chris Harrison," said Lisa Texido, Seagram's Escapes brand manager. "For our campaign, we wanted to showcase the flavor, color and fun behind this drink, and Valiant Pictures really brought our vision to life. We can't wait for everyone to see the spot and experience our new flavor."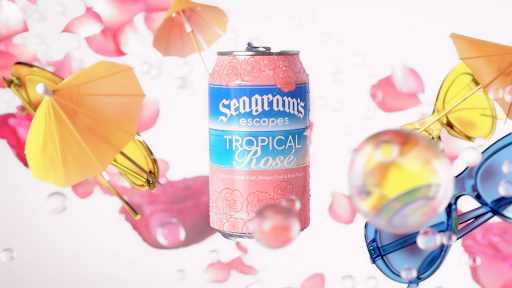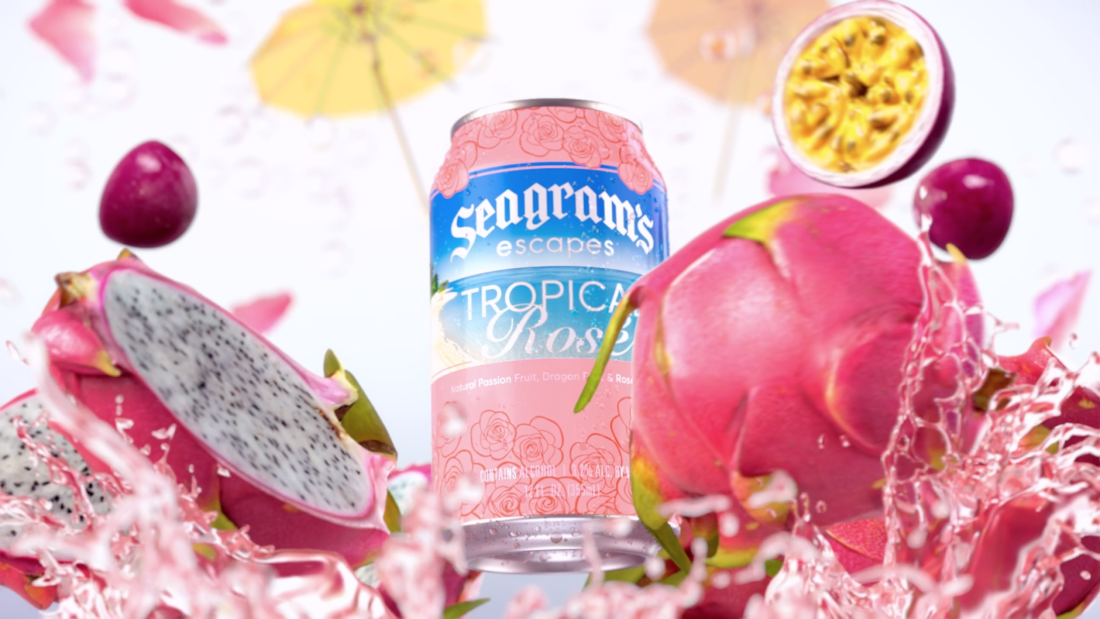 CREDITS:
Client: Seagram's Escapes
Jennifer McCauley, Marketing Director
Lisa Texido, Brand Manager
Agency / Prod Co: Valiant Pictures
Vincent Lin, Director / Founding Partner & EP
Matthew D'amato, Founding Partner & EP
Adam Zimmer, Executive Producer
Nicole Zizila, Creative Director
Steven Zizila, Creative Director
Alex Chinnici, Director of Photography
Raen Badua, Still Photographer
VFX: Taylor James
Daniel Christie, Executive Producer
Courtney Barasch, Senior Producer
Jay Harwood, Creative Director
Editorial: Valiant Pictures
Color: Nice Shoes
Colorist: Chris Ryan
Color Assist: Tom Tomlinson
Producer: Andrew Pandolfino
Executive Producer: Tara Holmes
Sound Design/Audio Mix: Heard City
Sasha Awn, Executive Producer
Andi Lewis, Producer
Eric Warzecha, Sound Designer & Mixer
About Valiant Pictures
We are an independent production company on a journey to share memorable stories that connect and inspire. Our diverse roster of award-winning filmmakers bring fresh and unique perspectives to fearlessly create powerful narratives across all forms of media.