DIGITAL & DATA
WestJet's New 'Flight Light' Projects Your Flight Path on Your Child's Ceiling
Sweet use of data by Rethink
By Tim Nudd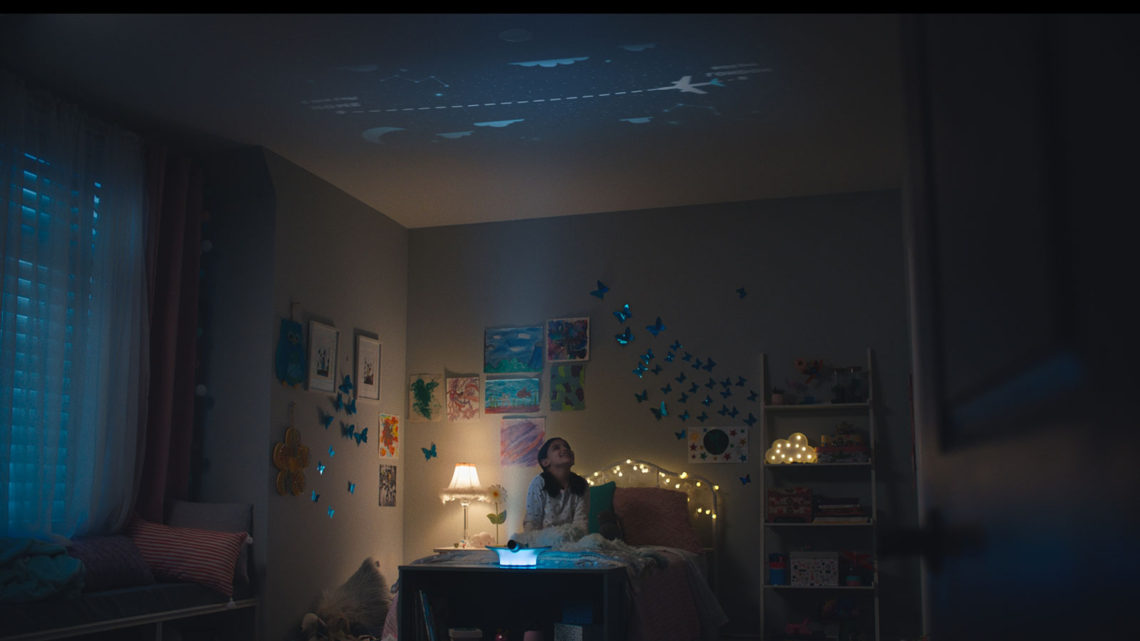 Here's an adorable idea from WestJet that makes great use of the airline's flight data—a nightlight for a child's bedroom that projects the path of their parent's WestJet flight on the ceiling.
The device called the Flight Light, developed by Toronto agency Rethink, uses live WestJet flight data. Parents will simply download the Flight Light app, sync it to the device before leaving for a trip, and enter their flight number before takeoff. The Flight Light then projects an image of the night sky and shows the progress of the plane. The device's wing-shaped base even pulsates when the flight lands.
"Caring for our guests also means caring for the ones they love, and with Flight Light, we hope to bring more comfort and joy to parents and their children during their travel journeys," says Richard Bartrem, WestJet's VP of marketing communications. "Being away home can be tough, and we wanted to develop a fun tool that could help families stay connected to the ones they love in a truly authentic WestJet way."
Here's a video introducing the Flight Light:
The product is not yet available for purchase. WestJet has built a prototype and will be testing it before bringing the Flight Light to market. It is expected to be available for widespread purchase by Christmas.
CREDITS
Client: WestJet
Agency: Rethink Toronto
Partner/ CCO: Aaron Starkman, Christina Yu
CD : Dhaval Bhatt
Writer: Geoff Baillie
Art Director: Alexandra McGuirk- Penedo
Planner: Hannah Newport
Head of Strategy: Sean McDonald
Agency Producer: Kyle Hicks, Sarah Vingoe
Account Director: Amanda Dornan
Account Manager: Sara Lemmermeyer
Product Development Team:
Frolic Studio, Amsterdam
Makers, Toronto
Producer: Francesca Marchese
Director: Duncan Christie
Editor: Allison Gordon
VFX: Tendril
Casting: Mann Casting
Audio: Grayson Matthews
Color Grading: Nice Shoes
Colorist: Phil Choe
Read the original article HERE.