The annual Webby Awards for Internet excellence–a category becoming broader by the year, with outstanding works in branded content, music videos, streaming and more–are open for voting until April 18 to an elite group of finalists. The finalists top their industries in excellence and quality, redefining what it means to create in the digital age.
With standouts from production companies Park Pictures and ELEMENT, creative studios such as Picture Farm and LOBO, and audio companies like Nylon Studios, the 2019 Webbys prove competitive as they stand among the top honors in web content creation.
Click HERE to access public voting for all categories (or read on for our picks).
ELEMENT
NASA "The Call of Science" Climate Change
Category: Video – Virtual Reality & 360 Video
Vote HERE
Join NASA Earth scientists for a 360-degree view of our planet as they head into the field to study ice in Greenland and coral reefs in Hawaii.
LOBO
DayOne "Sunshine"
Category: Video – Branded Entertainment
Vote HERE
A youthful romance turns from heart emojis to jealousy and control before your eyes in an impactful animated short film, "Sunshine," for nonprofit Day One from global creative studio LOBO and BBDO NY. The short shows a budding young love, moving from the blissful early stages of carnival-won stuffed animals and selfies to a gradually more jealous, controlling and abusive relationship.
Nylon Studios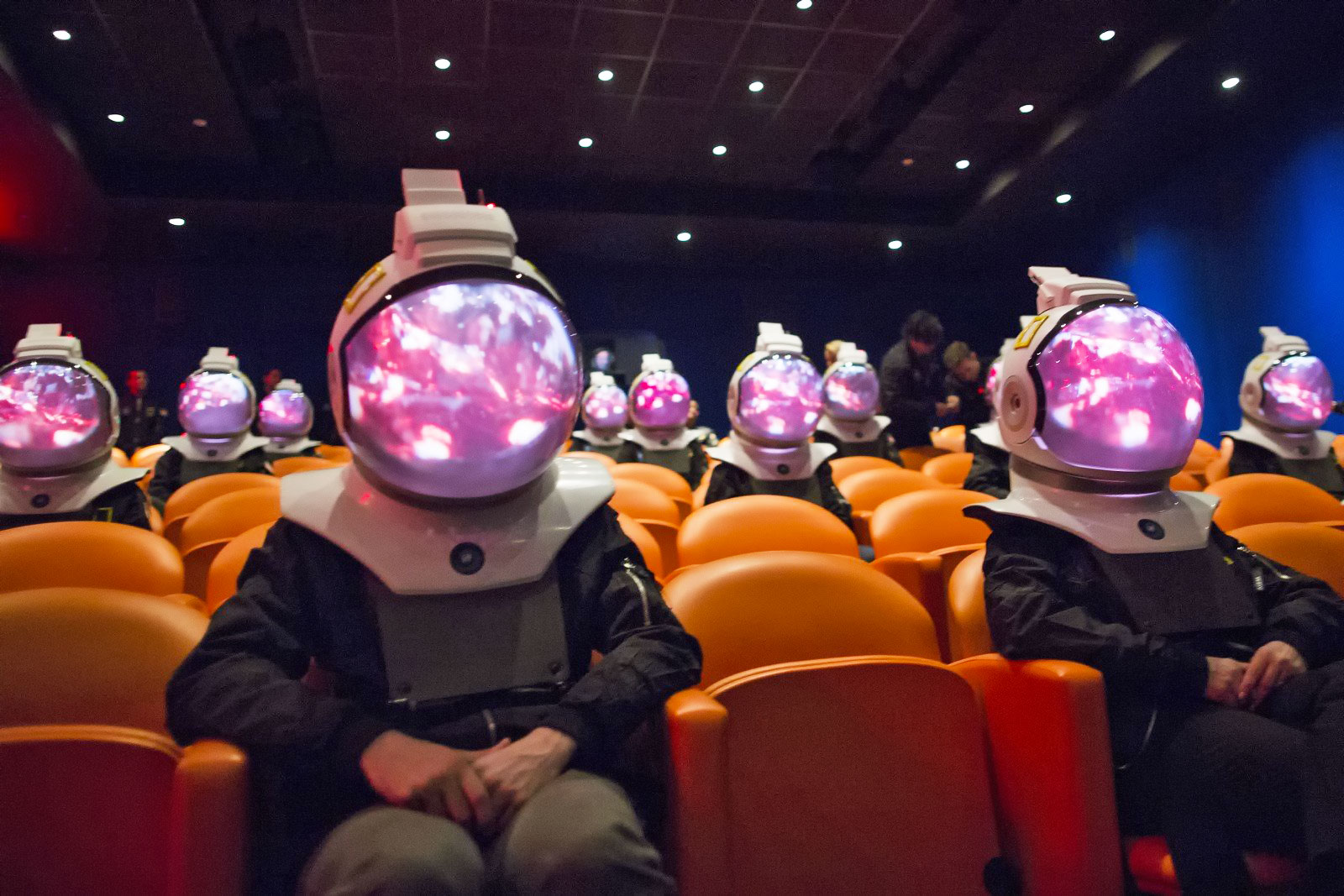 NatGeo "Astronaut Reality"
Category: Advertising, Media & PR – Individual
Vote HERE
With immersive helmets, users were given the special glimpse of an astronaut to promote the National Geographic series "One Strange Rock," produced by Darren Aronofsky and Nutopia. Nylon Studios completed sound design for the campaign with mixer and designer Rob Ballingall.
Park Pictures
Nike, "Dream Crazy"
Categories: Video – Branded Entertainment; Advertising, Media & PR – Advertising Campaigns; Advertising, Media & PR – Individual; Advertising, Media & PR – PR
Vote HERE for Branded Entertainment
Vote HERE for Advertising Campaigns
Vote HERE for Individual
Vote HERE for PR
Don't ask if your dreams are crazy. Ask if they're crazy enough. #justdoit
Directed by Park Pictures' Lance Acord.
Picture Farm
WeTransfer, "Mr Wash"
Category: Video – Branded Entertainment
Vote HERE
In 1997, Mr. Wash was given a mandatory life sentence, and in 2016 was granted clemency by President Barack Obama and freed. While in prison, Mr. Wash taught himself how to paint, and crafted thousands of hyper-realistic artworks, many of which are painted of and for his fellow inmates. The documentary tells the inspiring story of Mr. Wash and his return home to his family in Compton, CA and makes the case for creativity as an optimistic force. Picture Farm lent post production services to the project.
sweetgreen, "The Future is Flavor"
Category: Advertising, Media & PR – Branded Content
Vote HERE
Global production company Picture Farm director Andrew David Watson teamed up with sweetgreen Director of Content Alex Hopson to create a series of short videos showcasing its new partnership with chef Dan Barber. The series of videos conjure a delectable palate of fall flavors with a visually enticing look into the genesis of the collaboration.