We've rounded up some of the industry's finest to give their predictions ahead of this year's festival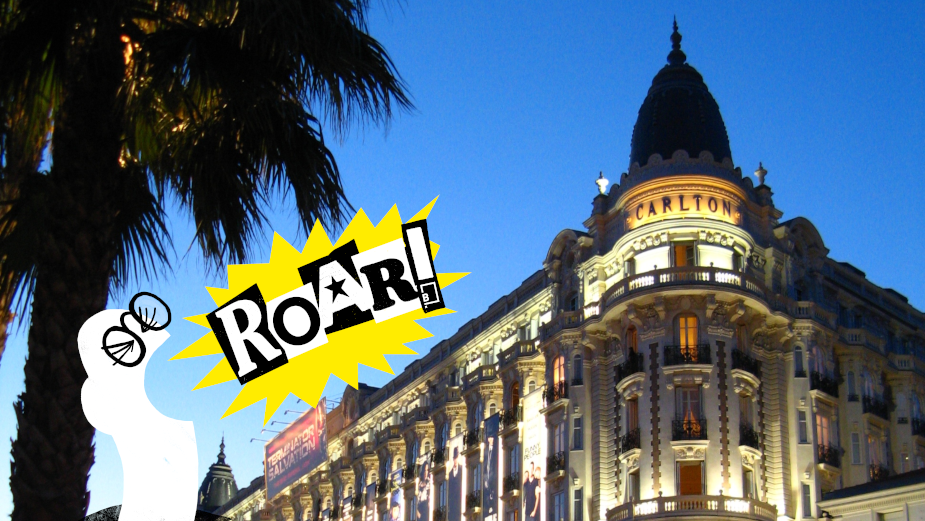 Cannes 2022 is just days away, so to make sure your anticipation, excitement and nerves are sky-high, we asked some top creatives and leaders from North American agencies, production companies and more to share their last-minute expectations for the awards, talks and surrounding social events.
From the metaverse to Carlton Hotel commiserations, TikTok to emerging storytelling trends, LBB's Ben Conway asked next week's temporary residents of Cannes what they were looking forward to, fearing and everything in between. Sharing their thoughts from North America are representatives and leaders from Wunderman Thompson, Prettybird, The Martin Agency, VMLY&R, TBWA\Chiat\Day NY, MullenLowe Boston, FUSE Create, BETC, Sonic Union, Alkemy X, Curiosity and AREA 23.
Read on to hear all of their thoughts and predictions for the Cannes Lions Festival 2022.
Daniel Bonner
Global CCO, Wunderman Thompson
2022 for Cannes Lions is going to be a celebration of one thing and one thing only – the fact it's not just something that exists on Teams or Zoom! The energy of actually being there, with humans, shoulder to shoulder with clients, colleagues, esteemed contemporaries – and even the odd frenemy – might just be one stand-out feature that Lions 2022 will be all about.
The most commonly overheard phrase of the week: "Ohhhhh… Look at yooouuu! How are you?!" The most common hangout WON'T be the Carlton Hotel, rumour has it that is closed for renovation (sorry!) and finally, the most common feeling felt by those that attend while on their way home? I hope it's that huge wave of motivation fuelled by that little bit of envy for the most celebrated and inspiring feats of creativity on planet earth. Good Luck!
Franklin Williams
EVP, director of experience design, AREA 23
In health and wellness, I see a growing interplay between the category and gaming. Whether it's informing on important health topics, or driving real behaviour change, integrated gaming is capturing customers where they've been. A great example is 'The Battle Inside' from CRIS in Spain, a Doom mod where the enemy is blood cancer. In 'pharma', I expect to see inclusive work with a purpose. A by-product of which will be seeing more work without a caveat. The work can't be good 'for pharma', it needs to be celebrated because it's great… period. If it wouldn't win in other Lions, then I don't feel it should win in pharma either.
Suzanne Hargrove
Vice president, Prettybird
There are two topics that I think will be standouts at this year's festival, diversity being the first. I'm looking forward to hearing the different perspectives on how we can keep improving on inclusion within the industry. That is a topic that should always be top of mind. There's also no escaping the metaverse conversation! Where we are and where we're going in the technology space is advancing so quickly, and I'm curious to hear how industry leaders and colleagues think it will impact the future of production.
Danny Robinson
Chief creative officer, The Martin Agency
To my dismay, I expect that much of the winning work will be focused exclusively on work with a social purpose. Don't get me wrong, I'm all for using our ad powers for good and yes, it's important that we help our partners be responsible corporate citizens. But, and I hope this isn't the 'old man in the club reminiscing about the old days' perspective here, I long for the days when hard-working, smart, well-executed, and most importantly, business-generating creative ruled the night at Cannes. After all, that is what we are hired to do most of the time for most of our clients, oui?
Adam Barone
Partner, managing director, Sonic Union
Much like the bravery and overall business impact as shown in the AICP Next Awards each year, I'd like to see further efforts in that meaningful work, along with community-building messages. If advertising can get a lot of us to prefer one cold beverage over another, we can bridge some gaps that create a better world for all of us to inhabit. (That was not a nod to 'The Real Thing'… or was that unconscious?). I hope for great, short storytelling and less wiz-bang.
Allison Pierce
Global chief creative officer, Intel, VMLY&R
Like always, I think the dominant conversation at Cannes will be around creativity. Only this year, we might be asking ourselves how covid stress and remote working are affecting it – or how we want to judge creativity across the ever-widening number of platforms – from TikTok to the metaverse. The balance between celebrating creativity that builds brands versus creativity that builds awareness of social issues. And maybe a little bit about lost luggage… it might be an interesting fashion year on the Croisette. I think the best part about Cannes is that it's our industry's yearly reset. It's the place where we say, 'This is the kind of creativity we should all do more of.' I hope to see us celebrating brands who are brave and driving truly effective campaigns for social change.
Dave Weist and Tim Vaccarino
MullenLowe Boston
If you were to follow the data, you would say this year's Cannes will recognise socially minded work.  The One Show, which ran right before Cannes and likely saw much of the same creative, awarded something like 85% of the golds to ideas that propelled social issues. The subjects ranged from covid to gun control, from women's rights to racial justice. Our talents and passions as a creative community have been pulled in this direction for obvious reasons. One of the lessons of the pandemic being: we all need each other.
Eli Rotholz
VP, business development, Alkemy X
The pandemic has certainly resulted in some significant shifts in the advertising industry, especially when it comes to the decentralisation of talent. With the globalisation of the workforce, talent is moving around more frequently and are looking for different things to call home or align with. Events like Cannes Lions stand to be more important than ever when it comes to facilitating dynamic partnerships and uniting on big-picture creative ideas that lead to some of the industry's most powerful work. Now that there are so few opportunities for networking across the industry, these cornerstone events are going to be even more competitive for brands and companies making their POV known.
While the nature of hybrid work is uncertain–though most definitely altered for good–I think that Cannes Lions will see a newfound appreciation for the power of connecting with our creative industry at these major events. Hopefully, we will see more regular opportunities to inspire return to our calendars again.
Steve Miller
ECD and VP at agency FUSE Create
I think the main topics at Cannes will revolve around things that affect culture, affect agencies, and importantly, the survival of independent agencies. Workplace culture has shifted beyond just the hybrid model that most leadership teams seem to be employing. Take how some music houses are working: they have a team of freelance composers on staff that they will send briefs to. The people who connect with the brief will then send in work. This is similar to influencer agencies. This might be an interesting take on a 'future of work' agency model: have a ton of freelancers on staff and work with people on the best fit for creative projects.
Also, digital's impact on communication and storytelling will only get stronger, with more emphasis on media spend and targeting as a result. And lastly, there seems to be a higher cost of business when securing talent (at least in Toronto anyway). Either you can't find anyone, people are freelance only, or people have higher expectations of salary. It's something I haven't seen before, and maybe it is warranted, but it is a new pattern that we as an industry, and in particular an independent agency, are facing.
Nuno Teixeira
Creative director, TBWA\Chiat\Day NY
This year at Cannes, I'd love to see experiential ideas that go beyond raising awareness to problems we all are aware of, and instead use the power of the ideas to actually initiate meaningful change. We're going through an exciting period of time where brands are taking social responsibility seriously. Hopefully, creatives are taking advantage of that momentum to create experiential ideas that have a positive impact, rather than only racking up social impressions.
Jeff Warman
Partner & chief creative officer, Curiosity
I hope to see a lot of newcomers to the party (including us). So many of the old guard rules are being challenged and clients are starting to show more courage in seeking alternative solutions, like trusting outlier independents who will question everything. We've been experiencing a lot of that. I hope to see that shift reflected in the awards this year, and even more so next year when these relationships are really bearing fruit.
Alasdhair Macgregor
VP, ECD International, BETC
Homo sapiens are social animals. We can hibernate for a while, but then we need the feeling of sunshine on our faces and wind in our hair – and a glass of rosé on the terrace of the Carlton. It will be good to see old friends and colleagues and clients. And of course, enjoy the applause of one's peers, should one be fortunate and talented enough to be called on stage. It's still the best festival in the business. Welcome back, Cannes Lions.
View original article HERE.