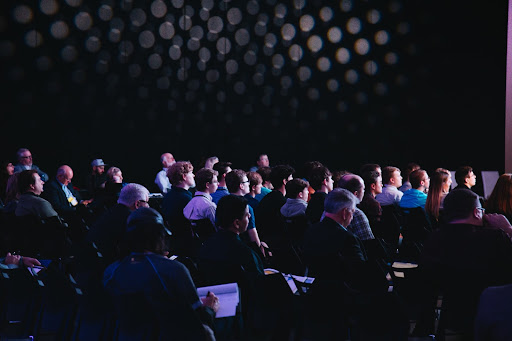 This year's annual Consumer Electronics Show (CES) from January 5 – 7 in Las Vegas almost came to a screeching halt when many companies canceled their plans to attend as the pandemic heightened. While these businesses chose to remain virtual, excitement was still in the air for those who went. Despite COVID-19 concerns, the event contained exhibits from Fortune Global 500 brands, top retailers, and leading global media companies from various countries. 
Let's recap and get an idea of what it was like to experience just some of the next-generation innovation and new trends:
1. Audio/Television
This year's event was an exciting time for audio. One of the most talked-about products was the Noveto N1, a pair of invisible headphones (yes, you read that right). This small audio device transmits sound to just outside your ears so you can hear your music without wearing headphones or disturbing people around you. Let's not forget about television! This year, Samsung unveiled its latest app called Watch Together, which allows owners to video chat with their friends and families while watching shows, movies, and concerts. The metaverse trend continues with another shared viewing experience. 
2. Automotive
This might have been CES's biggest year for cars yet. One of the main topics of discussion was phasing into electric cars. Some cars on display went above one's imagination. For example, the Mercedes-Benz Vision EQXX, shows how efficient an electric vehicle can be with a variety of advancements in design and technology to travel up to 621 miles. The sleek design looks like something out of a James Bond film we are sure to see on future Mercedes Benz models.
3. Smart Home/Robotics
As more companies have shifted to remote/hybrid work, technology companies are releasing products that will make working from home easier. A large focus on webcam quality, enhancing audio, and work from anywhere productivity was discussed at the event. This year was impressive with smart home products that were innovative and unique with a focus on devices that protect your privacy as well as your home. As guests browsed the showroom floor, smart robot vacuums, robotic mops, and baby-focused devices sparked their interest to keep looking. One invention that was most talked about was the robotic cat made by Yukai Engineering and is reported to be stress relieving by "nipping at your fingers".
4. Health and Fitness
Companies are always finding ways to improve your health and workouts with new products. A variety of smartwatches and wearables spanned the showroom floor. One quirky device that sparked excitement was a health-tracking lightbulb by the small startup Sengled. The device provides health tracking information on people in a room without the use of other devices and tracks a user's heart rate, body temperature and sleep patterns.
While CES 2022 wasn't bombarded with people, it still provided interesting and futuristic products the world will be talking about all year. We look forward to what next year brings for CES.