The Promotion Will Run Through the Holidays and Early 2020, With Video Production by ELEMENT Productions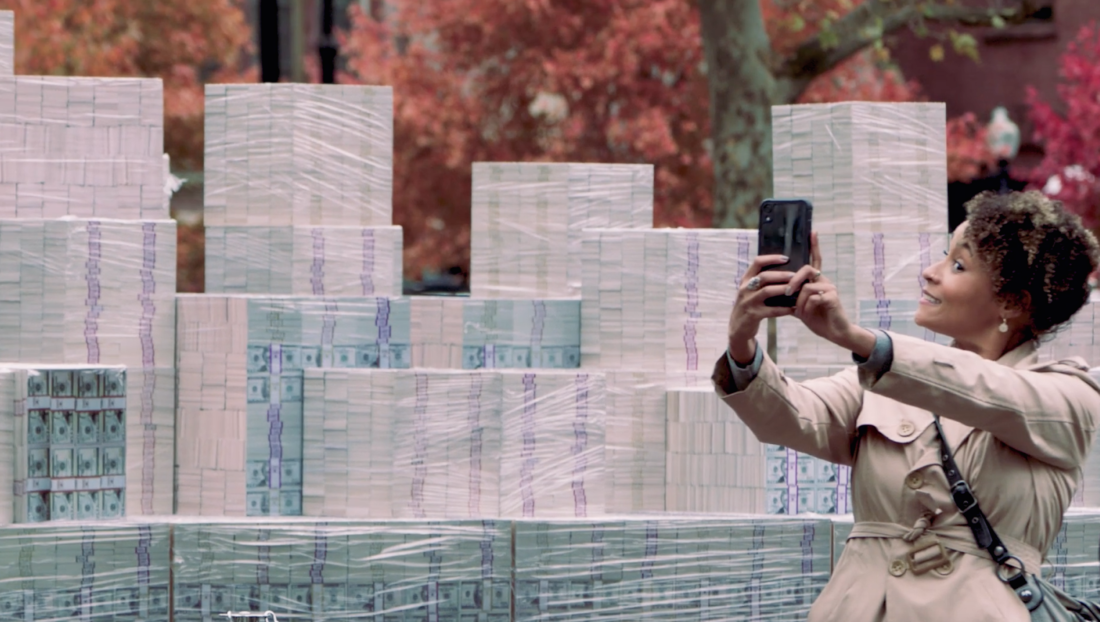 The Massachusetts State Lottery has set out to show people first-hand what the money they've generated for their communities and towns actually looks like, in a new brand campaign created in partnership with ad agency Connelly Partners. The production company partner on all video content was ELEMENT Productions.
Tapping into MA resident's immense state pride and championing a dual "State of Winning" where both players and communities win, the campaign kicks off with a :90 promotion demonstrating the heft of a true $1 Billion.
During the early morning hours of October 28, a team of security guards and trucks pulled into Boston with pallets of $20, $50 and $100 bills totaling $1 Billion (don't worry, it was mock money). A massive structure (40ft x 26ft x 8 ft tall) was built using the pallets of money, creating the shape and topography of the state of Massachusetts.
By the time commuters were bustling through Copley Square, they saw the final touches coming to life on the unexpected installation. Signage onsite shared information on how the $1 Billion is used across the state and in local communities.
The integrated campaign will run through the holidays and into 2020. It includes TV, Radio, OOH (billboards + train wraps), Paid Social and Digital, Digital Video, Influencer and Experiential elements.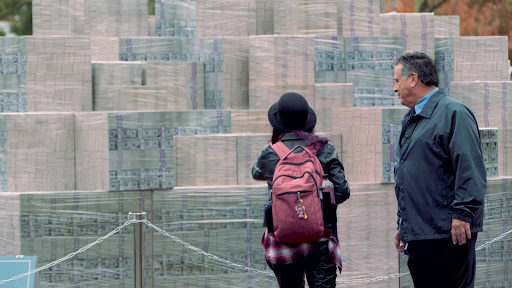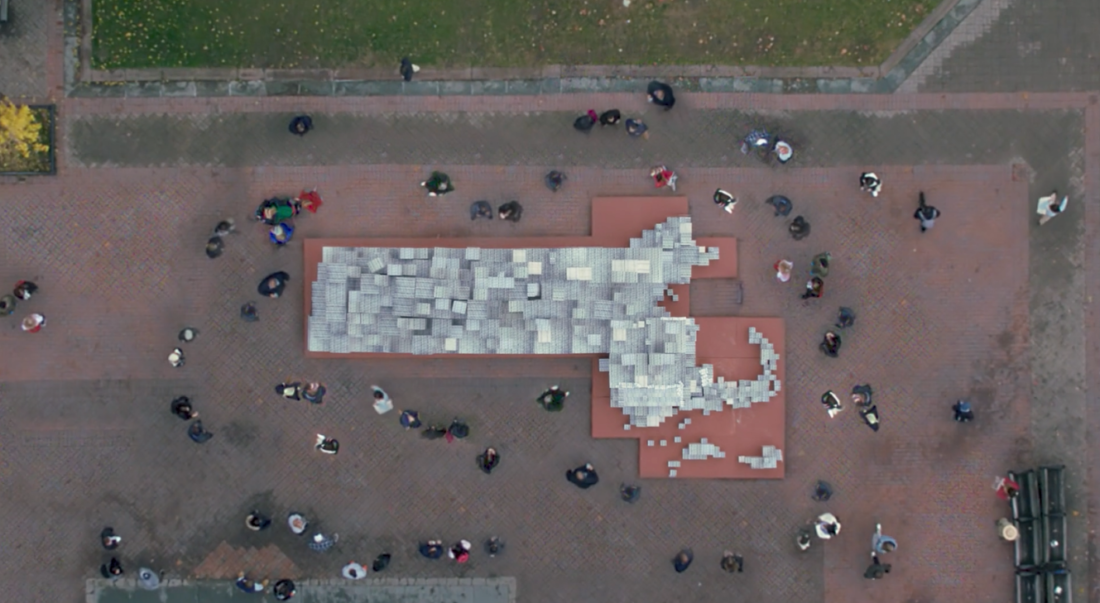 Last year, the Massachusetts State Lottery generated $5.3 Billion dollars – $1 Billion of which went back to the 351 cities and towns in Massachusetts. The other $4 Billion went to winning players and $300 million supported the local businesses that sell Lottery products.
But what does a billion dollars actually look like? To most of us, it's an intangible amount, too far outside of our daily realities to comprehend. To the Massachusetts State Lottery, its money that was used to pay for things like school programs, public safety, snow removal, and important infrastructure needs.
This is the first time MSL has embarked on an overarching brand campaign and launched a new platform — "State of Winning" — that will extend across all products lines, instead of individual campaigns.
Campaign content was captured during an experiential activation in downtown Boston/Copley Square, which was also a first for the brand.
Credits:
Client – Massachusetts State Lottery
Ed Farley – Assistant Executive Director & Chief Marketing Officer
Christian Teja – Assistant Executive Director & PR/Communications Director
Lauren Luttrell – Instant Games Product Manager
Owen Doherty – Monitor Games Product Manager
Scott Kenyon – Draw Games Product Manager
Juan DiPrado – Assistant Director of Social Media
Agency – Connelly Partners
Scott Madden – Sr. Partner & Director of Strategy
Emily Bean – Brand Planner
Sid Murlidhar – Group Creative Director & Copywriter
Carissa Mak – Creative Director
Mark Gardner – Senior Production Manager
Hillary Williams – Group Account Director
Emma Roehlke – Senior Brand Manager
Devon See – Brand Manager
Michelle Capasso – Group Media Director
Chris Corrado – Media Supervisor
Kevin Haley – Media Planner
Production Company – ELEMENT
Matt Luem – Director
About ELEMENT Productions
ELEMENT Productions is a full-service video production and post production company creating and producing content that captivates audiences, builds brands and delivers results. Our team of award-winning directors, editors and producers, along with writers, designers and strategists, work together to craft engaging and compelling stories. We bring these stories to life in documentary films, original television programs (episodic and specials), broadcast commercials, web videos and social content. With a global network of creative professionals to draw from, ELEMENT is built to make the impossible possible. https://www.element.cc