The June LGBTQ+ Directors Showcase is here! Each month, Source and shots spotlight some of the incredible work being made by directors from around the globe. These monthly showcases will not only highlight the talent and the work they create, but the importance of diversity within the industry.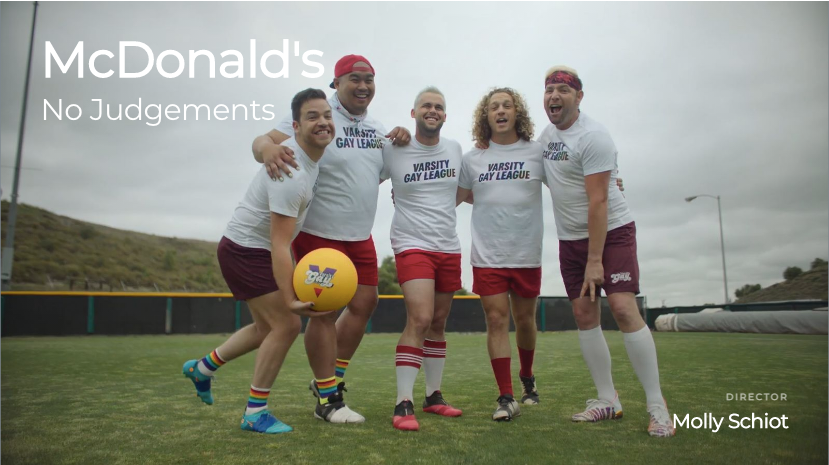 Honor Society Director Molly Schiot
Raised in a small New Hampshire town, Molly Schiot's artistic calling led her to the prestigious Glasgow School of Art, and then on to Brown University. From there, she leaped energetically into the world of commercials, music videos and film and hasn't stopped since. The ultimate multi-hyphenate, Schiot's creative endeavors have led to sold-out exhibitions of her paintings and drawings, music videos for the likes of Mark Ronson and The Raveonettes, and commercials for Miu-Miu, Levi's and Converse. Her "Check You Out" series for Paper Magazine, a collection of kooky short films features comedy duo Fred Armisen, Carrie Brownstien & Malin Akerman. Her recent ESPN 30 for 30 short, "Our Tough Guy" is a brilliant meditation on the off the ice life of one of the NHL's most fearsome players, John Wensink. Schiot's whimsical and unique imagination stems from a background in illustration, photography and "the small things in life" — all of which have influenced the approach she takes toward filmmaking. Approaching her work with a deep respect for the ubiquitous and the mundane, Schiot's marvelous worlds are a tour de force, telling stories that captivate and engage the viewer from start to finish.
Schiot has also parlayed her dedication to telling women's stories into a bestselling book "Game Changers: The Unsung Heroines of Sports History," which features iconic and lesser-known female athletes who paved the way for women in sports.
View the original article HERE.