Adwoa Aboah, Gwendoline Christie and Isla Johnston star in spot directed by Terence Neale of Park Pictures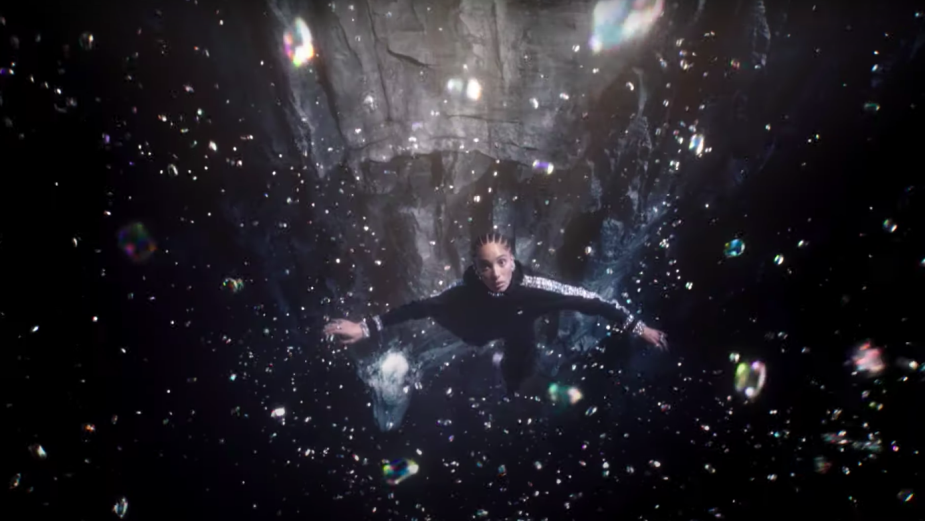 With a rich history in innovation and crystal cutting, Swarovski charges ahead with its next chapter—a bold vision that celebrates crystal in all its forms. Regarded as a fundamental innovator in the worlds of design, science, fashion and entertainment and as an innovator, the new Swarovski debuts under the helm of creative director, Giovanna Engelbert, with a joyful universe that invites you to 'ignite your dreams.'
As part of the brand's new vision, Swarovski unveils a completely new identity, working in partnership with General Idea, a brand agency, based in New York. The re-envisioned logo breathes new life into the iconic Swan synonymous with Swarovski. Inspired by organic lines of historic Austrian design and the ever-forward momentum of the brand, the Swan turns its head upwards, poised to take flight. Symbolically, the swan represents eternal love, a sentiment mirrored by Swarovski's love of crystal. In adapting while staying true to its iconic emblem, Swarovski reinforces its pride for heritage as well as its vision for the future. The identity will be revealed across all Swarovski touch-points including packaging, retail and digital.
In addition to the re-envisioned identity, The New Swarovski comes to life in a series of new imagery and story-telling that establish the "WonderLab", a radically inclusive laboratory of creativity that invites the world to celebrate their individuality and partake in the wonder. The campaign represents a modern crystal lifestyle where magic and science meet, instilling a sense of wonder in anyone who experiences it.
Released for the launch are portraits of a diverse cast of talent break the boundaries of age, gender and race in campaign images shot by Mikael Jansson and a bold and provocative film shot by director Terence Neale of Park Pictures, featuring Adwoa Aboah, Gwendoline Christie and Isla Johnston.
Black Kite Studios was commissioned to create the Visual Effects to help bring Terence's vision to life –– the studio's craft and embellishment are visible throughout the ad, as we view Adwoa move through beautiful and hyper-real crystal environments.
Read the original article here.