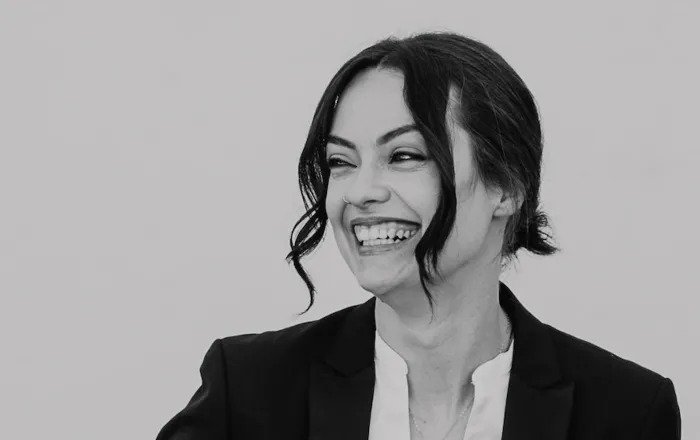 Aleena brings nearly a decade of experience as a music producer to her role as Chief Operating Officer at HiFi Project, with diverse expertise across original compositions, creative re-records, supervision and licensing. Bringing a creative perspective to everything she does, she not only ensures that HiFi's producers, artists and clients are in sync, but she also thrives in the trenches of the creative music production process. A lifelong musician herself, she brings a genuine excitement for projects that call for unique creative solutions.
Growing up in Southern California amidst a family stacked with musical talent, Aleena was often in bands growing up, but found herself more drawn to the behind-the-scenes aspect of music production. After college, she jumped at the opportunity to learn about the commercial music space, taking a job as Production Assistant at HiFi Project.
She eagerly dove headfirst into every aspect of the music and sound production process, working her way up to Producer after less than two years before picking up the reigns of Chief Operating Officer.
Recently relocated to Northern California, Aleena enjoys her time outside of the studio curating new additions to her extensive vinyl collection and balancing her music fix with a mix of MLB and Real Housewives watching.
Let's meet Aleena!
What's your origin story?
I grew up in Southern California with a very musical family, so it was something I was constantly around from a young age. I was in bands a lot growing up, but I really gravitated (and felt that I excelled more) at the behind-the-scenes aspect of music.
I was lucky enough to join HiFi Project after college as a Production Assistant and get hands-on experience and insight into all the different aspects of the music and sound production process. The rest is history!
How did you get into the music industry?
I knew I wanted to work in music. I connected with HiFi through a family friend (shoutout to Nikki Weiss), and at the time they weren't looking for anyone, but they were happy to chat with me and explain the business. About 6 months later I got a call from them saying they were looking for a production assistant, and I jumped at the opportunity. Eight years later, I'm still here 🙂
Who were your mentors?
Honestly, I'd have to say they are the people I work with. When I started out, I knew absolutely nothing about this business, and Jack, Chris, and Michael have taught me everything I know, all in their own ways. I feel really lucky that I get to work with them every day.
Click HERE to read the original article.