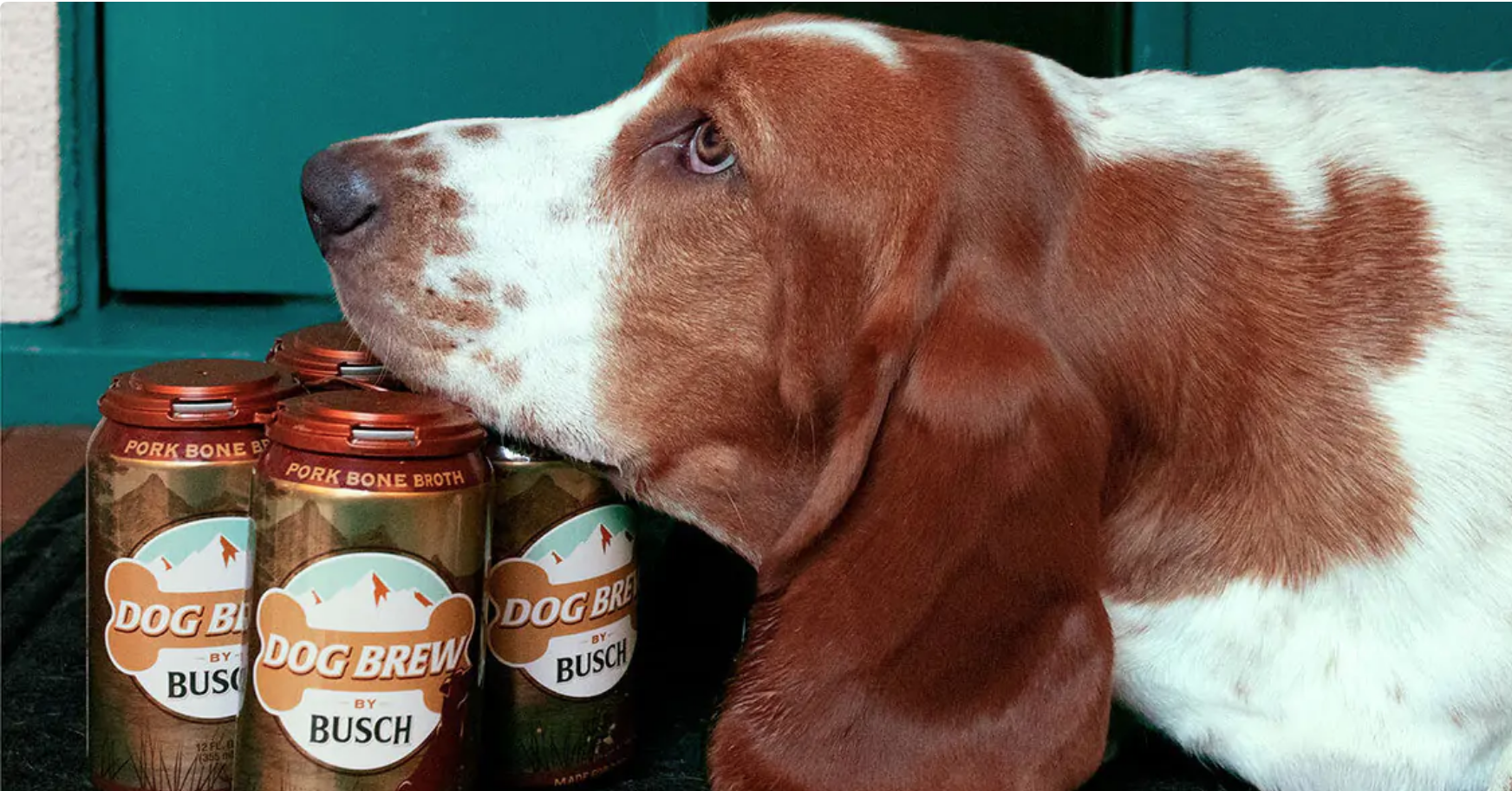 A year and a half of working from home meant a lot of pet owners got to know their furry friends better than ever before. As many of us slowly trickle back into the office, some may be missing their pups a little more than usual.
To that end, DoorDash and Busch Beer have teamed up with The Martin Agency to create a campaign for all the very good dogs out there. The ad is the first to focus on DashPass, DoorDash's subscription service, and is paired with the debut of Dog Brew by Busch, a limited-edition nonalcoholic canned bone broth for dogs.
The campaign taps into the separation pangs many pet owners might feel throughout their work day. The owner of an adorable hound feels inspired to send his pup several treats, starting with toys and working up to an open jar of peanut butter, all delivered through DashPass. The pup is ultimately rewarded for making it through a long day alone with a can of Dog Brew as its owner returns home.
A beer company offering a refreshing beverage for man's best friend might seem like an obvious treat for dogs and their owners alike, but Busch is still urging these pups to please #DrinkResponsibly.
Dog Brew is another extension of DoorDash's evolving services, which offer convenience beyond restaurant delivery. The brand's recent partnerships with PetSmart and Albertsons aimed to spread awareness of newer grocery options, positioning the app right up against its delivery competitors.
With its monthly membership initiative DashPass, DoorDash is planning to continue its expansion by offering new services and limited-edition products. "Regardless of if it's pampering your pets, stocking your home for your family, or simply treating yourself, you can have it all," said David Bornoff, DoorDash's head of brand marketing, in a statement.
The clip will begin airing Sept. 10, while Dog Brew will be available for same-day delivery via 13 DashMart locations across the U.S. beginning Sept. 13. To get a BOGO pack, consumers will have to sign up for DashPass, add two Dog Brews to their cart, and use promo code DOGBREW at participating DashMart locations while supplies last.
Read the original article here.